How to spend 48 hours in New York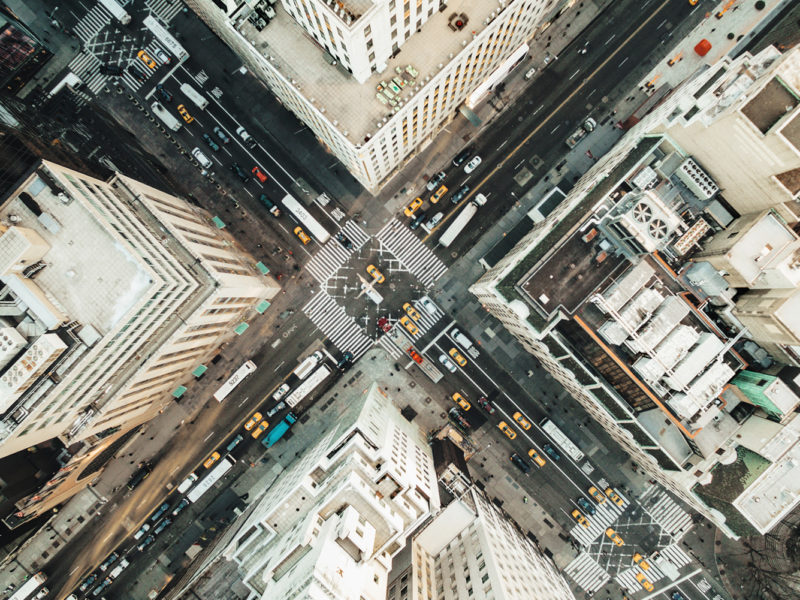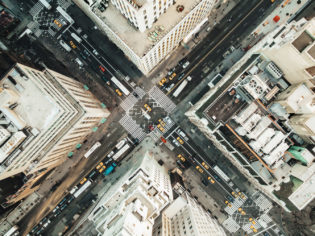 New York City is legendary. Grit and chaos pair so magnetically with style and majesty, and the energy is contagious.
As Alicia Keys will tell you, via serenade, 'there's nothing you can't do' in this inspiring concrete jungle. But this can be a double-edged sword when it comes to itinerary-building.
If you find yourself with 48 hours in New York City, the first thing I would recommend is extending your stay. Failing that, here is a two-day itinerary that will leave you utterly satiated while still somehow desperate for so much more.
Day 1
Morning
So much to do, so little time: today, it's breakfast on the go. Grab a bagel (Russ & Daughters is a fave, but your locale might determine your preference) and a coffee (yes, you can find good espresso in NY) and head for Central Park for a wander around the world-famous green space.
Exit from the south-east corner for a look at Midtown. Although many people deride this neighbourhood for its lack of character, it is hard to ignore the weight of attractions in the area, especially for first-time visitors.
Reopening on October 21, the Museum of Modern Art, or MoMA, is home to one of the world's greatest art collections. The new incarnation promises to 'highlight work by artists from more diverse backgrounds and geographies than ever before' and will include live performance and conversation, along with a collection of almost 200,000 works of modern and contemporary art.
Onwards towards Grand Central Terminal for a look at the glorious Beaux Arts building, including the famed celestial ceiling mural and four-faced clock.
Other Midtown attractions include Times Square, Broadway, Bryant Park, Fifth Avenue, the Empire State Building, Rockefeller Centre, and The New York Public Library, but you'll need to be picky with just two days up your sleeve.
Afternoon
In the afternoon, leave the bright lights of Midtown for the hipster haven on the opposite side of East River. Long gentrified, Brooklyn is still thriving, with Williamsburg its beating heart.
Walking the Brooklyn Bridge is a classic New York activity, and if you can fit it in, go for it. But it won't get you to Williamsburg, which is at the other end of (no surprises) the Williamsburg Bridge. Enjoy the convenience of the subway instead.
For lunch, grab a slice at Joe's Pizza on Bedford Avenue, an offshoot of the Greenwich Village institution, and continue wandering along the main drag, taking the time to pop in and out of whichever cafes, boutiques and vintage stores pique your interest.
When you're ready for a seat, The William Vale rooftop eatery and bar can help. Westlight's cushioned comfort is complemented by its handcrafted cocktails and stellar views of the Manhattan skyline.
Night
Back in Manhattan, grab dinner at the noodle bar that launched a career, David Chang's Momofuku, in the East Village and kick on with drinks on St Marks Place. If only for the novelty, duck into Crif Dogs, enter the phone booth inside, and see what happens (big, fat hint: hidden bar, Prohibition-style).
The Lower East Side, just one neighbourhood down, is the perfect place to continue into the wee hours with plenty of great dive bars, cocktail spots, wine bars and live music venues.
Day 2
Morning
'Go big or go home' seems to be the New York philosophy on brunch (and numerous other things), and this ethos is made abundantly clear by the portion sizes at Jacob's Pickles on the Upper West Side. Southern-style comfort food is the game here, although there might well be some discomfort if you manage to clean your plate.
You will be full for days after this brunch, but what's the harm in picking up a sneaky cookie from Levain Bakery on your walk back towards the subway? Save it for later, if you have the willpower.
Afternoon
A walk along the High Line, an elevated linear park built on a disused rail line on the West Side, will aid digestion, and you'll have another popular New York attraction ticked off the list.
At the south end of the High Line you'll land in the Meatpacking District, and there are far worse places to wind up. Stylish bars abound here and three of them belong to the Brass Monkey, a great place to start. Nearby, The Top of the Standard and Gansevoort Rooftop are two dream locations for a sundowner or two.
Night
For dinner, the Meatpacking District is an excellent option, but in the name of variety, tonight we dine in Greenwich Village. One of my favourite things about New York City is the ability for a niche idea to thrive. Case in point: Murray's Cheese Bar. No prizes for guessing the menu's star ingredient, but a big prize for anyone who orders the lobster mac and cheese. Drool.
In what is a highly specialised recommendation, Sleep No More, an immersive telling of Shakespeare's Macbeth, is mindblowing and a unique way to experience the city's arts scene. Not your scene? No worries. Bid farewell to the city that never sleeps with a night spent bar-crawling in the West Village. Follow your instincts, or follow this directive: White Horse Tavern, Stonewall Inn, Little Branch, Employees Only, Bar Sardine. Like I said, it never sleeps.
LEAVE YOUR COMMENT