5 secret Southern California hot spots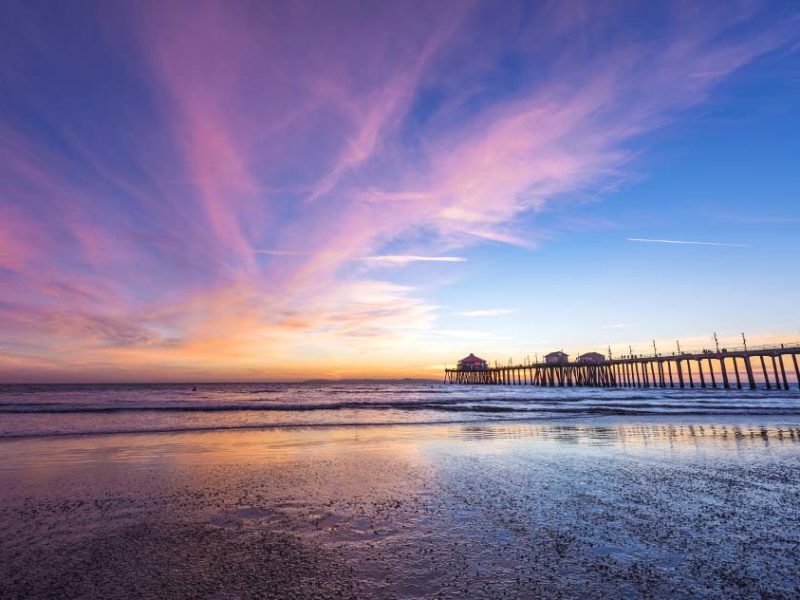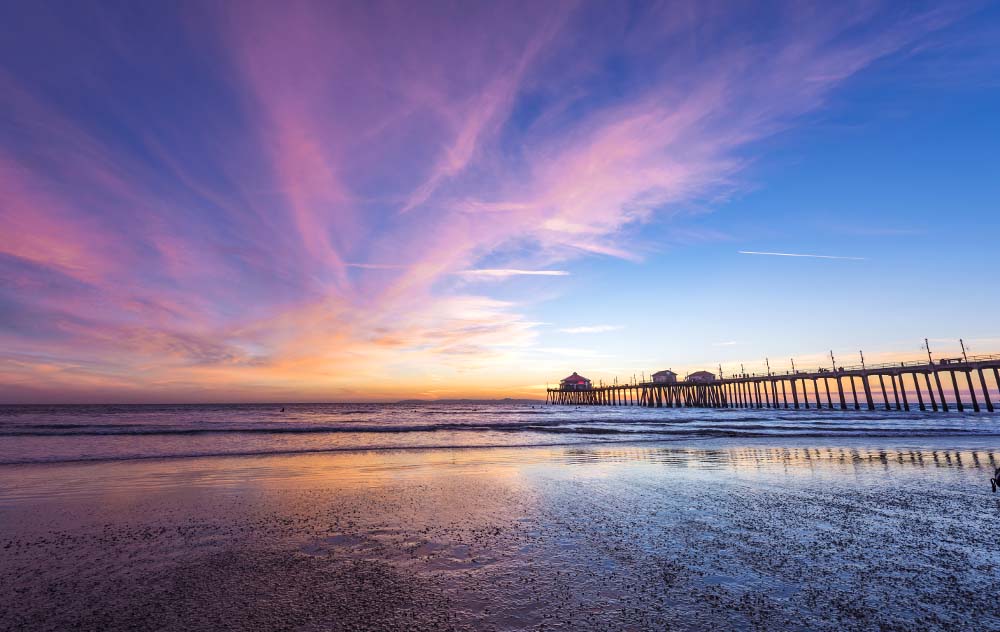 If you're looking for a true taste of the golden-tinged, palm-fringed good life, it's hard to beat Southern California.
Here, you'll discover perfect stretches of coastline, unique cuisine, an incredible range of cultural attractions and influences, non-stop nightlife and – most importantly – the intangible, laidback SoCal vibe that imbues this sought-after, sunbathed region with a special kind of magic. Let the good times roll.
Witness West Hollywood's cool factor
Ironically, the best way to tap into true LA-style cool is to technically leave it – heading instead to West Hollywood, a tiny (approximately five square-kilometres) city perfectly located in the heart of Los Angeles. Founded in 1984 to protect its unique social fabric (think LGBTQ activists, senior citizens and Russian immigrants), West Hollywood's compact nature and status as 'most walkable city in California' mean there's something cool around every corner.
What you can't miss…
West Hollywood's original cultural eclecticism pulsates through today's lively scene of Instagrammable rooftop bars (don't miss the SkyBar at the Mondrian LA), mash-up clubs (think 'opium den vibe meets karaoke lounge' at Blind Dragon, or 'retro jazz club meets intimate restaurant' at The Nice Guy), and super-chic boutiques.
The Design District boasts luxe retailers, concept stores, art galleries and world-class restaurants and bars (E.P & L.P is an Aussie-owned hot-to-trot-spot, dishing up modern Asian dishes against a backdrop of neon signage and rooftop views). Meanwhile, recent hotel openings and refurbs – the new, sleek and glamorous La Peer; Le Montrose Suite Hotel, set for a 2018 rebranding to Montrose West Hollywood; or The Jeremy West Hollywood's eco-luxe reinvention as 1 West Hollywood – are also keeping things cutting-edge.
Ride the Huntington Beach wave
Surf City USA™ is calling, and you'd be mad not to answer. Huntington Beach is the place to tap into SoCal's famously chilled surf culture, with a reliably sunny outlook and a host of ways to get your beach fix along this stunning stretch of coastline.
Hit the picturesque pier and Main Street for retro-chic mementos, or flex the credit card at one of the excellent shopping hubs offering everything from vintage to high-street fashion (try Pacific City, which also hosts artisanal markets and pop-up events). Nature-lovers can lose themselves in the Bolsa Chica Ecological Reserve, which has eight kilometres of walking trails from which to spot its almost 200 regular bird species, and another 116 species that use the wetlands as a migration stopover.
What you can't miss…
Huntington Beach also offers up a feast for foodies, including the weekly Surf City Nights Farmers' Market showcasing the freshest fruits of the local land (not to mention a weekly night fair). Indulge in fresh ocean delicacies at Ways & Means Oyster House; try the famed lobster rolls at Slapfish; or kick back with cocktails and ocean views at The Bungalow. Of course, the simplest things are often the best – think toasted marshmallows over a beach bonfire to make your own s'mores, as the sun sets on another perfect day by the Pacific Ocean.
Get more animated at Disneyland Resort
Sure, it's established itself firmly as the Happiest Place on Earth. Now Disneyland Resort is bringing some of the most-loved animated characters of modern times to join the fun. Starting 13 April 2018 until 3 September 2018, Disneyland Park and Disney's California Adventure Park will play host to Pixar Fest, a celebration of all things Pixar – think Woody and co. from Toy Story; the loveable ruffians of Monsters Inc., and the accidental adventurers of Up.
Mum and dad, rest assured – you may have had these movies on repeat at home, but this is an entirely new experience! Pixar Fest helps celebrate the beauty of friendship – central to each of these films – in true Disney fashion. Don't miss the new 'Together Forever – A Pixar Nighttime Spectacular' and the 'Paint the Night Parade'.
Don't fret if you aren't here for the festival dates – you can still get your Pixar fix long after 3 September. The former Paradise Pier at Disney California Adventure Park will get a brand new look as the new and permanent Pixar Pier; four new Pixar-themed neighbourhoods are filled with characters from Inside Out and Toy Story; plus, our favourite superhero family is making California Screamin' more incredible with the high-speed action of the Incredicoaster!
Pixar Pier opens 23 June 2018 and adds to existing Pixar attractions and entertainment available throughout Disneyland Resort, including Buzz Lightyear Astro Blasters at Disneyland Park, and the five-hectare Cars Land at Disney California Adventure Park. Did someone say 'non-stop fun'?
Lose yourself in Greater Palm Springs
It's one of those places you feel like you've been, if only in your dreams: those iconic palm trees, perfect pools populated by margarita-sipping glamazons, and achingly cool mid-century modern architecture.
A visit to Greater Palm Springs brings all this to life, and more. It may flood social media feeds each April when the celebs, boho-beauties and bands of the moment hit the Coachella music festival, but with nine desert resort cities in the region – from Palm Springs itself to the old-world charm of La Quinta; and the authentic Mexican cuisine of Coachella, to the wellness retreats built around natural hot springs in Desert Hot Springs – there's a lot more to this chilled-out destination.
What you can't miss…
The dramatic desert landscapes and mountainous scenery play host to stunning weather. With 350 days of sunshine a year, Greater Palm Springs couldn't be better for getting out and exploring – whether that means teeing off on one of the destination's 120 picture-perfect golf courses, immersing yourself in the Palm Springs Art Museum, or taking a day trip to the world-famous Joshua Tree National Park. This oasis in the desert is all about getting off-grid and indulging your heart's desires in an extraordinary setting.
San Diego – something for everyone
Its reputation as 'America's Finest City' is a major hint: San Diego's like that charming, funny all-rounder from high school who was good at everything from art, to history, to sports (and probably a whiz in the kitchen, too). This city's got it all going on.
Families can knock themselves out across an enviable range of attractions: from the world-unto-itself of Balboa Park (host to the San Diego Zoo, Air and Space Museum, and Natural History Museum amidst other cultural centres, all set amongst beautiful gardens) to SeaWorld, where the new Ocean Explorer realm features four new rides and new animal encounters alongside the park's renowned roster of exhibits and performances.
What you can't miss…
Foodies will be scrambling to get around the smorgasbord of incredible food on offer here. There's the dozens of farmers' markets and global cuisine markets (from Korean to Middle Eastern to Mexican), to San Diego's signature Cali-Baja cuisine (try Galaxy Taco for gourmet inventiveness in laidback taco format), and high-end dining with a laidback vibe (Herb & Wood, George's at the Cove). Then, of course, there's the surf, the spa scene, nine amazing arts districts, the shopping… is there anything this city can't do?
LEAVE YOUR COMMENT