Jewels of the Caribbean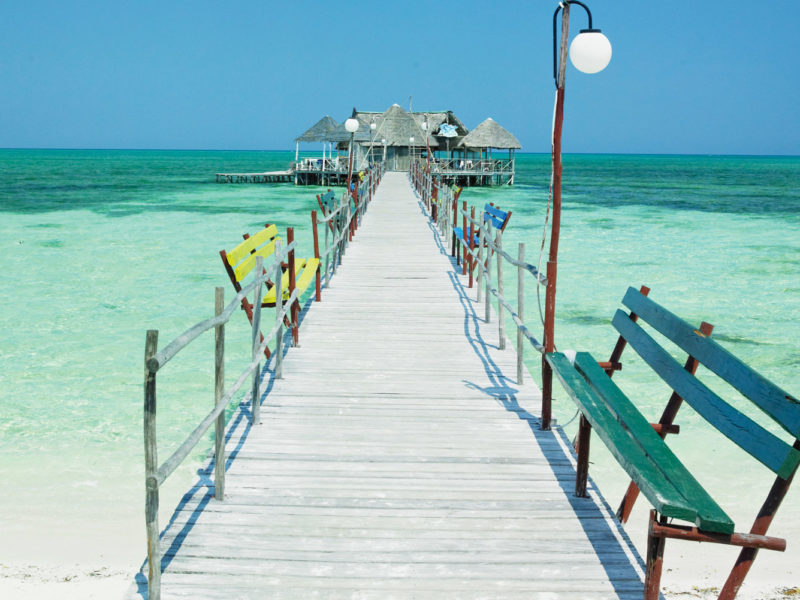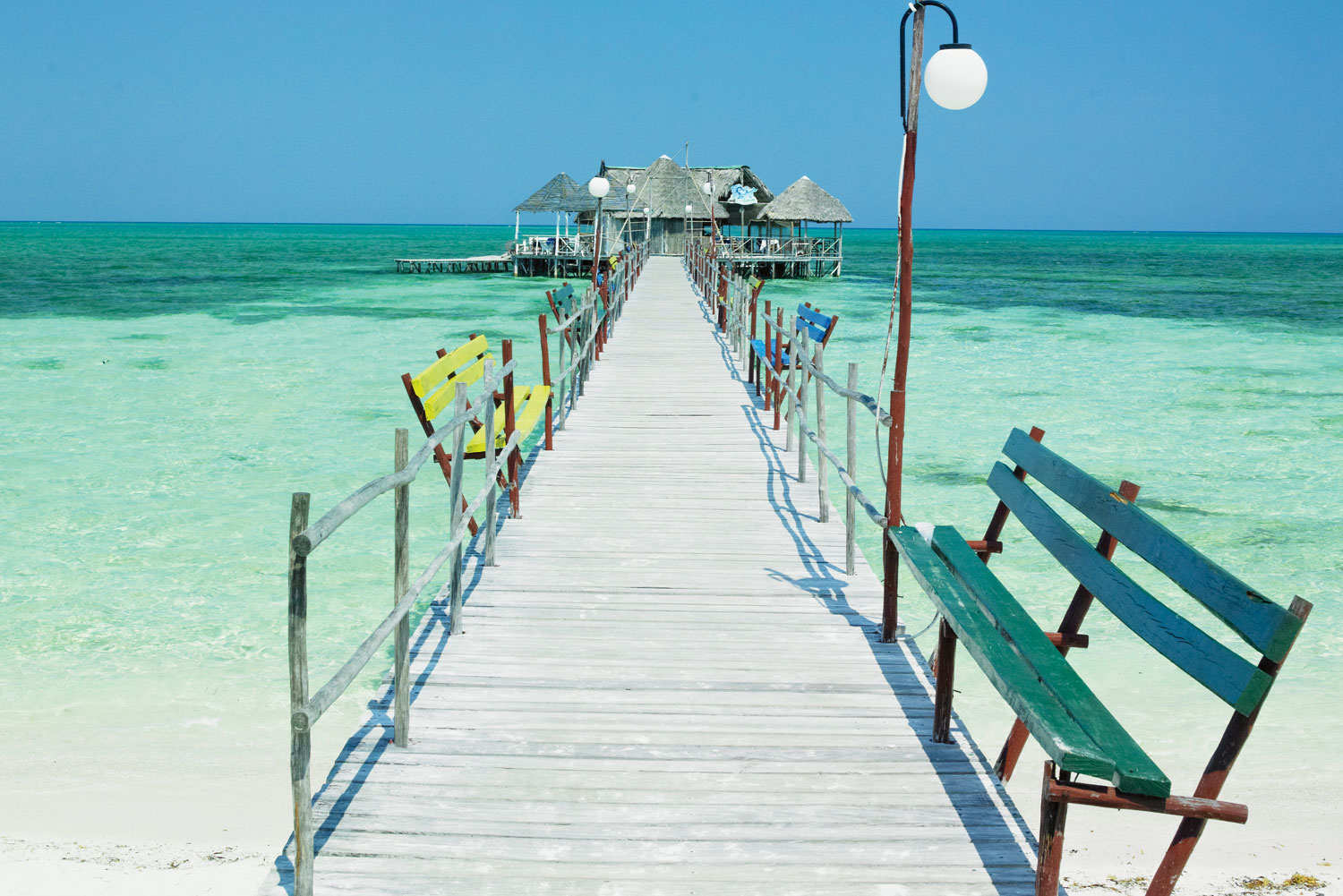 This sprawling archipelago of tropical islands is a treasure chest of diverse landscapes, rich culture and undeniable beauty just waiting to be explored. But where to start, asks Diane Slawych?
Where else can you see 365 beaches on one island, enjoy a pina colada where it was invented, meet an Indigenous tribe long since thought to have disappeared, admire 13 different species of wild hummingbirds in one day, climb a volcano, and stroll through the aisle of a Concorde aircraft?
The Caribbean, of course. Known for its stunning beaches and laid-back vibe, the Caribbean encompasses more than two dozen nations and 7000 islands and cays.
The islands form a sweeping arc about 3200 kilometres long, extending from Cuba to the top of South America. Geographically they include the Greater Antilles in the north-west – ­among them Cuba, Jamaica, Hispaniola (which consist of the Dominican Republic and Haiti) and Puerto Rico; the Lesser Antilles in the south-east – the Virgin Islands, Windward Islands (including St Lucia, the Grenadines, Dominica and Barbados) and the Leeward Islands (including Anguilla, St Martin, St Kitts and Nevis); and the Southern Islands of Trinidad and Tobago, Aruba, Bonaire and Curacao, or the 'ABC Islands'.
Visitors come for the scenic beauty especially the stunning beaches, nature, unique history and culture, food, lively festivals, spas, caves, boating, golf, botanical gardens, and an opportunity to relax and unwind in a sunny, tropical paradise.
The bigger islands – Jamaica, Cuba, Dominican Republic and Puerto Rico – offer a little bit of everything including history, cities, beaches and water sports, botanical gardens, spas, golf, lively nightlife as well as quiet hideaways.
Whatever your motivation, the islands are accessible to everyone from the budget-minded to those desirous of the ultimate in luxury (think private islands and butler service).
And, in case you were wondering, Antigua is the island that boasts all those beaches; a bar in San Juan Puerto Rico invented the famous cocktail; descendants of the Carib Indians have only recently opened up to outsiders in Dominica; an attraction called Yerette in Trinidad has the hummingbirds; hikes to volcanoes are possible on several islands including St Vincent; and the British Airways Concorde is on display for visitors in Barbados.
Getting beached
The Caribbean is synonymous with long white sandy stretches of beach, crystal clear water and no crowds. Some of the best beaches in the world are here.
A pick out of the bunch would have to be Cockleshell Bay in St Kitts, a secluded area boasting pristine beauty. The resident 270-kilogram pig named Wilbur lazily passes hours sleeping under a palm tree.
However, if you are looking for a party, Frigate Bay is perhaps the liveliest beach in St Kitts – with snack stalls, bars, and music. Negril Beach – an 11 kilometre-long stretch of white sand on the north coast of Jamaica – also has lots of good beach bars, open air restaurants, and vendors selling souvenirs.
At the Sunset Beach Bar in Maho Bay, St Martin, tourists regularly gather to watch huge jumbo jets swoop in over the beach before landing at nearby Juliana International Airport. So, if you want to get a photo of bikinis almost being blown off, this is the place to go.
Lifestyles of the rich and famous
The Caribbean has been the inspiration and setting for many famous films and books – and many well-known faces have been so impressed by this part of the world, they made it their home.
Knight and Day, starring Tom Cruise and Cameron Diaz, and the 1990 film Lord of the Flies both had scenes filmed on Jamaica's Frenchman's Cove Beach in Port Antonio.
Parts of the film of Pirates of the Caribbean: The Curse of the Black Pearl were filmed in St Vincent where Port Royal – an historical haven for pirates and buccaneers that was demolished in a 1692 earthquake – was reconstructed for the film and still stands there today.
James Bond creator Ian Fleming put down roots in Jamaica in the 1940s building a house in Oracabessa Bay, on the north coast called 'GoldenEye'. Fleming wrote several of his books here including Casino Royale and The Man with the Golden Gun and scenes for some of his movies were filmed in Jamaica. He also often used Jamaican references in his books (his favourite Blue Mountain coffee, for example). These days, visitors can stay in one of the exclusive villas at GoldenEye including Fleming's original house.
British playwright Noel Coward enjoyed entertaining the glitterati at his cliff-side holiday home near Ocho Rios, Jamaica, called 'Firefly' (which is open for tours).
And Ernest Hemingway lived in a home at San Francisco de Paula near Havana, Cuba, called 'Finca Vigia', which is also open to visitors. He wrote his most famous novels in Cuba.
More recently, English business magnate Sir Richard Branson was so inspired by the beauty of Necker Island in the British Virgin Islands that he bought the whole island and built a resort that caters to the rich and famous.
In Castries, St Lucia, there's a square named after Derek Walcott, which honours the St. Lucian poet and playwright who won the Nobel Prize for Literature in 1992.
Historic isles of colonial buildings, slaves and rum
Long before the tourists arrived, there were the Amerindians – the first inhabitants of the Caribbean (their ancient rock carvings can still be seen throughout the region). Later, many islands were controlled by one or more foreign powers: ­Spain, France, Britain, the Netherlands, or the US. The excellent Kura Hulanda Museum in Willemstad, Curacao, details the tragic period that followed in the 17th century when colonial powers brought African slaves to the Caribbean to toil in the sugar cane fields.
And the sugar tradition is very much part of the modern Caribbean; it is after all the genesis of that revered Caribbean liquor, rum. Old sugar mills can be found on many islands and centuries-old plantation houses with period furniture have been converted into inns, restaurants and museums. The St Kitts Scenic Railway was built between 1912 and 1926 to transport sugar cane, and today is one of the island's top attractions following the old sugar cane route.
In Barbados, often called the most British of the Caribbean islands, the annual Crop Over Festival marks the end of the sugar harvest with music, dance, food and costumed revellers.
The most notable rum distilleries worth a visit are Havana Club in Cuba; Mount Gay in Barbados,­ said to be the oldest existing brand of rum in the world (established in 1703); and River Antoine in Grenada, which produces one rum so potent and flammable it's banned from airplanes. Even if you don't drink, it's fascinating to see this distillery where the method of production has barely changed since the 18th century.
There's plenty of history to be found, especially in some of the capital cities with their centuries-old government buildings, mansions, museums and churches. Havana, Cuba, alone has 700 Spanish colonial buildings and a bevy of 1950s-era cars giving it the appearance of a place frozen in time (due in large part to the US trade embargo against the country). There are three parts to the city – Centro Habana, Vedado and Old Havana (Habana Vieja in Spanish), which is said to be the largest colonial centre in Latin America.
It's worth visiting to walk the historic streets (Calle Obispo and Calle Oficios are just two of many), atmospheric plazas (Plaza de Armas and Plaza de la Catedral), a myriad of notable museums (Museo de Arte Colonial, Museo Jose Marti and the Museo de la Revolucion – the former presidential palace), art galleries, and fine Baroque palaces such as the Palacio de los Capitanes Generales (now a museum).
Another historic Cuban city worth a visit is Santiago de Cuba, which has a wealth of attractions in the historic core such as the home of Spanish conquistador Diego Velazquez de Cuellar and the Casa de la Trova – a live Cuban music venue where former Beatle Paul McCartney once visited unannounced (he left behind a note of thanks written in Spanish that now hangs on a wall).
Cienfuegos has a well preserved historic centre with sites such as the Tomas Terry Theatre, the Ferrer Palace and the Museo Provincial. Trinidad is also a must, with its distinctive colonial architecture and charming cobblestone streets and where you can try the local Canchanchara cocktail made with rum, lime, water and honey.
Santo Domingo, capital of the Dominican Republic, ­is home to impressive mansion Alcazar de Colon owned by Diego Columbus (eldest son of Christopher) and now a museum. It's also where the first cathedral in the New World, Catedral Basilica Santa Maria la Menor, dating back to 1512, can be found.
Old San Juan in Puerto Rico, which was founded in 1521, has one of the best collections of historic buildings in the Caribbean (many of them beautifully restored) and takes at least a few days to fully explore. Aside from two notable forts, there's the home of the governor La Fortaleza (a national historic site, which is open for tours) and the Catedral de San Juan containing a marble tomb with the remains of Ponce de Leon.
The Barbados capital, Bridgetown, and its Garrison contains, according to UNESCO, "an outstanding example of British colonial architecture," offering a story that "testifies to the spread of Great Britain's Atlantic colonial empire."
Further south is Grenada and its capital St George's where a rich collection of architectural gems dating from the British and French colonial periods are found; not to mention the added bonus of a horseshoe-shaped harbour that is one of the most picturesque in the Caribbean. It's particularly stunning if viewed from the surrounding hillsides. One good viewpoint is from Fort George, looking down over the old Georgian buildings, red-tiled roofs and a myriad of fishing boats, sail boats and tour boats docked in the pretty harbour.
And every colonial city needs a fort. In the Caribbean, many of them are also UNESCO World Heritage sites, such as Brimstone Hill Fortress in St Kitts, the Castillo de la Real Fuerza in Havana (the oldest existing colonial fort in the Americas), and El Morro Fortress in Old San Juan, Puerto Rico.
In Curacao's capital of Willemstad, a row of colourful gabled roof buildings line the bay in the historic downtown, which itself is a UNESCO site.
For something unique
The islands are quite varied geographically, encompassing semi-arid deserts (Aruba and Curacao), lush rainforests (Puerto Rico, Grenada, St. Lucia and Dominica), abundant coral reefs and marine life (Bonaire, Cayman Islands, St. Lucia and Tobago), and several volcanoes on many islands.
Perhaps even more startling are the cultural and linguistic differences. Spanish is spoken in Cuba, the Dominican Republic, Puerto Rico; French in Guadeloupe and Martinique; English in Antigua, Barbados, Jamaica, Trinidad, Virgin Islands; and Dutch in the ABC Islands and St Martin, not to mention Creole in St Lucia, and Papiamento (a mix of Spanish, Dutch and African languages) in the ABC Islands. On St Martin you can even experience two European languages – Dutch and French. English is commonly spoken in tourist resorts throughout the Caribbean.
In Jamaica, you'll no doubt meet some of the island's dreadlocked Rastafarians, and if you seek them out, the lesser-known Maroons­. The long secretive Maroons – descendants of escaped slaves – live in small communities in often hard to reach parts of Jamaica's mountains and forests. They continue to maintain a semi-independent status in the country – a hard-won status that was secured centuries earlier from the colonial overlords. Within the past year, some Maroons have begun to share their traditions and culture such as songs, drumming and woodcarving with visitors as a way to earn income and safeguard their future.
Some islands have a particular claim to fame: Grenada is known as the Spice Island (tour a nutmeg processing plant and visit spice plantations); Trinidad is renowned for its pre-Lenten carnival (you can even buy a costume and 'play mas'); while Bonaire is popular among divers. And a few islands are closely associated with certain styles of music: reggae in Jamaica; merengue in the Dominican Republic; salsa, son, rumba, trova and more in Cuba; calypso and soca in Trinidad; and zouk in Guadeloupe and Martinique.
Secluded islands and off-the-beaten-track
If you want a place to unwind and don't care much for sight-seeing, consider the smaller islands in and to the south of the Lesser Antilles, such as Tobago, Barbuda, and Anguilla. Many are free of fast food chains, casinos, cruise ships, jet-skis and mass tourism; they just boast fabulous beaches and some of the best restaurants in the Caribbean.
If the words quaint and charming sound appealing, try Bequia, Nevis, Montserrat and Saba (where by law all the homes and buildings are painted white, with a red roof and green shutters).
For more upscale seclusion, the Caribbean has plenty of private or secluded islands from which to choose. The Grenadines alone has Mustique, secluded Petit St Vincent, and the five uninhabited islands of the Tobago Cays.
On Necker Island (owned by Sir Richard Branson) in the British Virgin Islands, you could spend the day all alone or potentially rub shoulders with rock stars or A-list celebrities.
Other secluded hideaways can be found on more affordable islands including Tobago and Barbuda, where you can easily find a gorgeous, deserted beach to call your own.
With 7000+ islands, the Caribbean has more than a few off-the-beaten-track possibilities. These are some places with few tourists where tranquility reins supreme: Anguilla, Barbuda, Bonaire, Carriacou, Dominica, Nevis, Montserrat, Saba, St Eustatius, St Vincent and the Grenadines, Tobago, the Turks and Caicos (except Providenciales), and Vieques Island in Puerto Rico.
Lodging options on these islands include resorts (the most popular), inns and B&Bs. Condos, time-shares, and villas generally offer more space, kitchen facilities and are ideal for families or groups of friends. They can often be less expensive than hotels, especially if travelling with a group. The whole island of Montserrat is basically off-the-beaten-track – there are several villa options, many of which offer good value and some have pools.
Island hopping
To sample several islands in one trip, consider the following destinations, which offer quick and easy access (ferry or plane) to nearby islands.
From St Martin (one of the more cosmopolitan Caribbean destinations) it's fairly easy to get to three very different islands – Anguilla, Saba, and upscale St Barths.
Another option is to ­base yourself in the beautiful but lesser visited St Vincent and make forays out to see some of the 32 islands that make up the Grenadines using inter-island ferries or on a day tour (Bequia, Canouan, Mayreau, Tobago Cays, secluded Petit St Vincent, and the private island of Mustique are good choices).
Or visit one of the dual island nations – Trinidad and Tobago; Antigua and Barbuda; or St Kitts and Nevis, which have frequent and quick transportation to their smaller and quieter sister islands.
The Details
All-inclusive packages:
Islands in general tend to be a little pricey but you can get around that by purchasing an all-inclusive package trip with airfares, hotel, all meals and drinks, and airport transfers.
There are many inexpensive all-inclusive packages departing from the US and Canada. Prices from as low as $889 per person for a four-night package from Toronoto, and from $599 per person for four-night package from New York. See cheapcaribbean.com
Air and hotel packages:
If you opt for air and hotel package only, look for a room with cooking facilities to save on restaurant meals, which can be pricey.
Carimar Beach Club has 24 villas/suites on Meads Bay in Anguilla (from only $225 per night; carimar.com).
Ocean Club Resorts and Ocean Club West in Turks and Caicos are located on Grace Bay – a 19-kilometre long stretch of fine white sand that's rarely, if ever, crowded (from only $219 per night; oceanclubresorts.com).
Accommodation:
Resort lovers
In Antigua, two beachfront options include Curtain Bluff (from $875 per night with breakfast; curtainbluff.com) and Hermitage Bay, which has hillside cottages with plunge pools (from $920 per night including meals and drinks; hermitagebay.com)
Avila Hotel in Curacao is the beachfront choice for Dutch royalty with old world charm (from $168 per night; avilahotel.com). Hotel Kura Hulanda is located in a beautifully restored 18th-century village (from $139 per night; kurahulanda.com).
Quieter properties
In Jamaica, Half Moon is a sprawling resort where Queen Elizabeth II stayed (from $558 per night; halfmoon.rockresorts.com) and Ian Fleming's GoldenEye is an exclusive retreat (from $670 per night with breakfast; goldeneye.com).
If spectacular views are important, in St Lucia consider Anse Chastanet (from $400 per night; ansechastanet.com), Jade Mountain (from $995 per night; jademountain.com), and Ladera (from $400 per night; ladera.com).
In Anguilla, you can't go wrong with the popular family-friendly resort CuisinArt Golf Resort & Spa (from $1200 per night for a two-bedroom villa; cuisinartresort.com).
In Puerto Rico, venture further east to El Conquistador Resort, an expansive destination resort on a hill overlooking the ocean (from $309 per night with continental breakfast; elconresort.com).
Other notable options
Spice Island Beach Resort in Grenada; Parrot Cay in the Turks and Caicos, which is on its own island and has one of the best spas in the Caribbean; The W on Vieques Island in Puerto Rico; The Four Seasons in Nevis; and Cap Juluca in Anguilla.
Further savings can be had by travelling in the off-season (roughly mid-April to mid-December) and staying in hotels or rooms that are not on the beach.
Great websites to visit:
caribbeantravel.com
caribbean-on-line.com
caribbeans.com