Experiences with the wow factor in New Zealand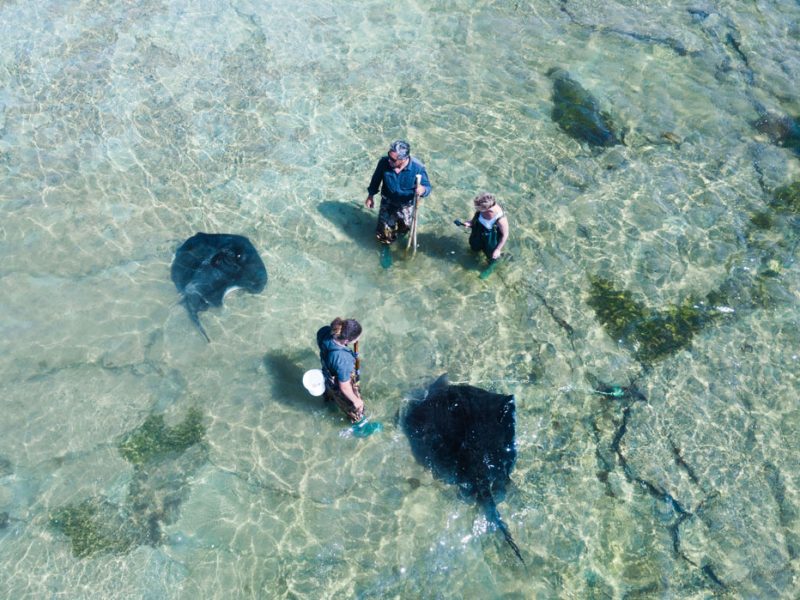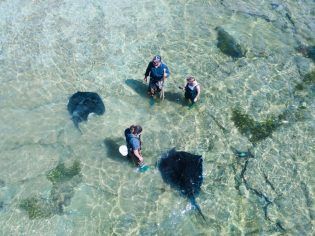 With a natural landscape that encompasses everything from geothermal wonderlands to magnificent fiords and glaciers – and immersive experiences to go with them – you'll be expressing your astonishment at every turn.
It's time to discover the experiences with the wow factor in New Zealand: 80 to 87 of our 101 Reasons To Stop Dreaming About New Zealand And Go.
80. See Rotorua bubble and belch from above
Before you even arrive in Rotorua, the distinctive smell of sulphur in the air tells you this is somewhere very different. It's only from the air, though, that you can properly appreciate the extent of all this thermal activity and see its most dramatic result, including a huge, jagged slash across the slopes and summit of Mt Tarawera that was created when the volcano suddenly exploded one night in 1886.
81. All aboard an overnight cruise of Fiordland
Tucked right down at the bottom of the South Island/Te Waipounamu, and not easily accessible, Fiordland is sometimes dismissed by potential visitors as too much effort. Big mistake! Not only is the journey to get there a spectacularly scenic experience in itself, but the destination is even more stunning: soaring bare stone peaks rising from deep, dark waters, the fiords edged with ancient rainforest cut through by tall, drifting waterfalls that are even more dramatic during one of the region's many downpours, which deliver an annual seven metres of rain. In such elemental surroundings, it's even more enjoyable to have the luxury of arriving by helicopter onto the roof of a five-star catamaran for a luxurious overnight stay– or longer.
82. Bask in the glowworms of Waitomo Caves
Thirty million years in the making, Waitomo Caves are a must-see. Located an hour's drive south from Hamilton/Kirikiriroa in the Waikato region, ever since their discovery in 1887 they've attracted visitors who are drawn not just by the delight of exploring a complex of caverns in the unearthly blue-green light of glow worms, but all the fun activities that are constantly being added.
83. See Fox Glacier & Franz Josef Glacier on foot or by air
Fox and Franz Josef glaciers are located just eight kilometres apart, and are accessed from hospitable little towns of the same names. These glaciers flow fast, in glacial terms, carving their way down from the mountaintops, becoming long, immensely deep rivers of ice that eventually melt into chilly braided streams running through dense rainforest of tall rimu and tōtara trees. Both glaciers are readily accessible, on foot or by air, delivering unforgettable experiences that are surprisingly do-able.
84. Meet the stingrays at Tatapouri Bay
They're not helped by their name, or some high-profile history, but really stingrays just want to be friends – especially if there's food involved. In beautiful Tatapouri Bay on the North Island/Te Ika-a-Māui's East Cape, a short drive from the quirky town of Gisborne, you can experience this for yourself. You'll learn a lot more besides on the interactive Reef Ecology Tour that's offered by Dive Tatapouri. Don't be misled by its name either: no diving is required for this low-tide paddle out to the reef that lies close to shore.
85. Tongariro & Whanganui – two unmissable national parks
Mountains, bush and rivers are the stars of Tongariro National Park at the heart of the Ruapehu region, and there are activities on offer here to suit everyone's abilities and preferences. Similarly, there are many ways to explore and enjoy New Zealand's longest navigable waterway, Whanganui, which runs through the Whanganui National Park. Discover the wealth of experiences on offer in both these parks with our top tips.
86. Explore Milford Sound & Doubtful Sound by boat
The frayed south-west corner of the South Island/Te Waipounamu conceals a multitude of scenic marvels, every one of them an awe-inspiring sight. Steep-sided fiords, most famously Milford Sound/Piopiotahi and Doubtful Sound/Patea, are where vegetation clings to cracks in the rock below sharp, soaring peaks, the valleys below flooded with a unique combination of sea and fresh water. A stunning seven metres of rain falls here in Fiordland every year, turning a wet forecast into a welcome event for visitors, as hundreds of high waterfalls leap down the bare rock. Many of the visitors marvelling at this spectacularly memorable sight are unaware that there is something equally remarkable below the surface of the water.
87. The highlights of a trip to the Bay of Plenty
James Cook got it exactly right back in 1769 when naming the Bay of Plenty. Behind that long curve of sandy beach are treasures of all kinds, nurtured by the area's enviable climate with its impressive annual sunshine hour tally. The best place to get a handle on it all is from the summit of Maunganui/Mauao.
Next: Best things to do as a family in New Zealand >>
Return to 101 Reasons To Stop Dreaming About New Zealand And Go