The most adventurous things to do in New Zealand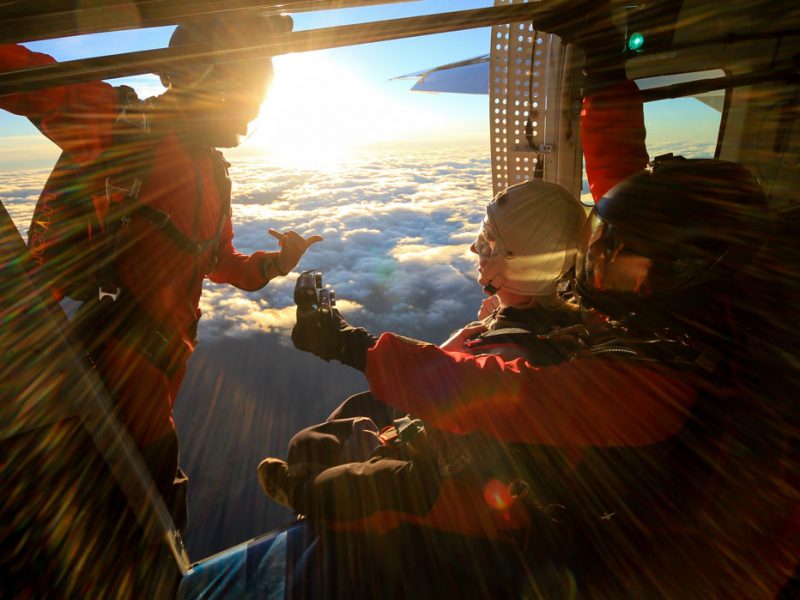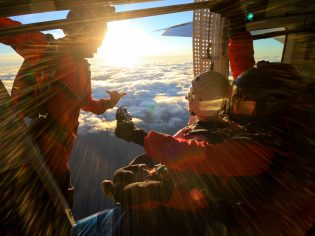 From skydiving and jet-boating to hiking and biking some of the most spectacular and dramatic landscapes in the world, New Zealand is synonymous with adventure. In fact in some cases – think bungy jumping and Zorbing – it was actually invented here. Time to choose your own.
It's time to discover the most adventurous things to do in New Zealand: 66 to 72 of our 101 Reasons To Stop Dreaming About New Zealand And Go.
66. The best skydiving jumps in New Zealand
If you've considered taking the leap but never quite mustered the courage, New Zealand might just tip you over the edge. Spectacular drop zones and a bunch of top-notch skydive operators make this a great place to bag your bragging rights and get a seriously scenic flight on the side.
67. Climb the world's highest waterfall cable at Wildwire
Wildwire may be the world's highest waterfall cable climb, but it isn't just an adventure for those hardcore rock-climber types. The beauty of this experience is that it makes climbing super-safe and easy thanks to the via feratta system that originated in the European Alps.
68. Having a ball of a time in a ZORB in Rotorua
Rotorua's most ridiculous yet irresistible activity, ZORB, involves rolling down a grassy hill inside a see-through, inflatable ball. Invented in 1994 by the local Akers brothers, it's now an international phenomenon with ZORB balls exported around the world.
69. The most extreme things to do in Queenstown
Iconic Queenstown boasts spectacular backdrops from mountain high to valley low and beyond. Combine this fantastic natural playground with a raft of brilliant adventure companies, and you've got a mecca for thrill-seekers that's known the whole world over. Here are just a few ways to push your limits and blow your mind.
70. Bike and hike Aotearoa's amazing landscapes
There are endless opportunities for Aussies to explore Aotearoa's great outdoors, starting with 13 national parks and countless other nature reserves managed by the Department of Conservation (DOC). Embroidered throughout these diverse, often iconic landscapes are more than 14,000 kilometres of hiking trails that abound with epic vistas, notable natural wonders and native wildlife. New Zealand's bike trails are also a brilliant way to reach must-see sights while soaking up some of the country's most impressive landscapes. Find a guide to the best of both here.
71. An unforgettable outdoor adventure on The Siberia Experience
One of the best day trips to be had in the South Island/Te Waipounamu, the Siberia Experience seamlessly blends flying, walking and jet-boating deep in the Southern Alps wilderness. The remote wilderness around here is layered with fascinating stories and this unique experience, established in 1975, brings them to life in a deeply immersive outdoor adventure taking four hours.
72. Operate real-life bulldozers and excavators at Dig This
Offering the most fun you probably didn't expect, Dig This is a heavy equipment playground complete with real-life bulldozers and excavators in the Southland/Murihiku city of Invercargill/Waihōpai.
Next: How to embrace the Tiaki Promise in New Zealand >>
Return to 101 Reasons To Stop Dreaming About New Zealand And Go
LEAVE YOUR COMMENT