16. Follow a cheese trail through New Zealand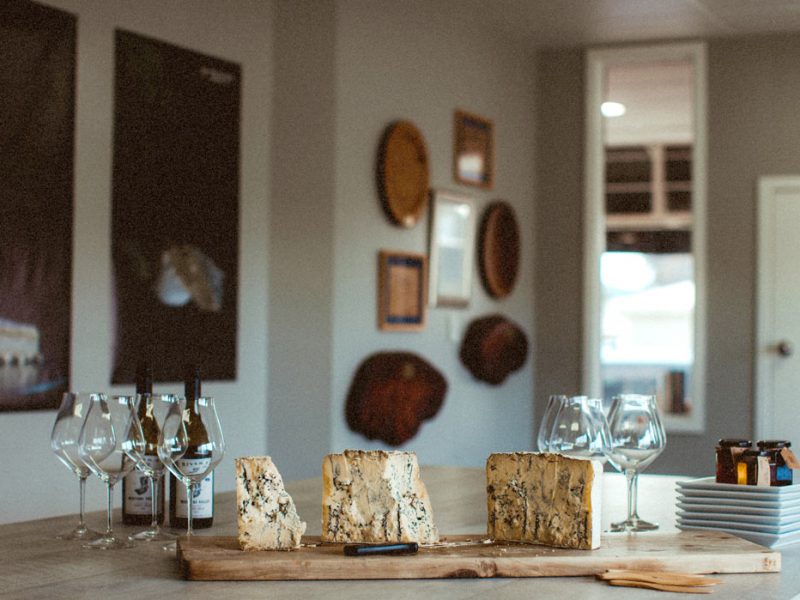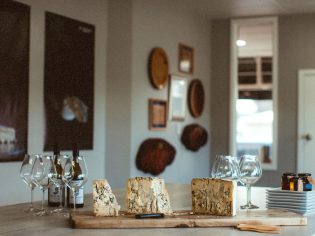 In the late 19th century, Ōamaru was an international trading port, made rich by the export of sheep meat to the United Kingdom, and in the mid-1880s the town, on the east coast of the South Island/Te Waipounamu, was actually bigger than the sleepy Californian settlement of Los Angeles. Sourced from nearby quarries, the region's limestone was harnessed for stately buildings including banks, a basilica and an opera house. Warehouses and shipping agents' offices were also built of the local whitestone in the lee of Ōamaru's harbour. Following the overreach of this export- fuelled building boom, Ōamaru almost went bankrupt early in the 20th century, but fortunately the town's unique Victorian streetscape was saved from the wrecking ball for the next 100 years.
Fast forward to 2021, and LA is now a megalopolis of 12.5 million while Ōamaru sits at just under 13,000, and the town's whitestone harbour precinct is packed with galleries, artisans' workshops, and a thriving Steampunk scene. For more than three decades, Ōamaru's signature whitestone has also been the inspiration for one of New Zealand's leading cheese companies.
Founded by Bob and Sue Berry in 1987, Whitestone Cheese remains a proudly local company, and a new generation of the Berry family is now also at the helm. The best way to try the cheese, made with no additives and milk from local North Otago livestock, is on a guided tour at the Ōamaru factory. After a behind-the-scenes experience – 'from make to taste' is the local maxim – guided tastings include popular Whitestone Cheese options such as the unctuous Mt Domett Double Cream Brie and the Vintage Windsor Blue, aged for six months and awarded a gold medal in New Zealand's Champions of Cheese Awards in 2021.
Optional matching experiences with the best of Central Otago wines are also available. Whitestone's Mount Kyeburn Smoked Cheddar is a fine match for a spicy pinot noir and, if you're in Auckland/Tāmaki Makaurau, Whitestone's new Cheese Bar – opened in May 2021 in the harbourfront Wynyard precinct – is also worth a visit for a wine and cheese matching session.
On the New Zealand cheese trail
In a country of five million cows, more than 65,000 goats and countless sheep, New Zealand is a great destination for travelling cheese lovers. Add in a few hundred buffalo, and there's real diversity in the Aotearoa cheese scene, with artisan products ranging from feta to fior di latte. Chances are there'll be a good craft brewery or vineyard just a short drive away, too.
Head north to Kerikeri in the Bay of Islands for Dutch-style gouda at Mahoe Cheese, or check out Grinning Gecko Cheese Co's award-winning camembert just south in Whangārei. Whangaripo Buffalo Cheese Co. is a popular stall at Saturday morning's Matakana farmers' market, while Italian-style burrata and mozzarella produced by Il Casaro and Massimo's Italian Cheeses are both sold in specialist delis around Auckland.
Rolling pastures abound in the Waikato region, where Putāruru's Over the Moon crafts cheese from sheep's, goat's and cow's milk. Stop at the tasting room to try the superb black truffle brie. Over the Moon also has a store in leafy Cambridge. On the rural outskirts of Palmerston North, Cartwheel Creamery uses local organic milk to produce blue cheeses and Greek-style haloumi. It's also got a popular stall at Friday morning's Feilding farmers' market, and the pinot noir-infused cellar doors of nearby Martinborough are a perfect foil to a stellar array of local and international cheeses at C'est Cheese in nearby Featherston.
In the South Island, Canterbury Cheesemongers' shop in the Christchurch/Ōtautahi suburb of Ferrymead is a good place to stock up on products from around the country, while Barrys Bay Cheese on the nearby Banks Peninsula has been making cheese since 1895. Just across the hill is the pretty harbour town of Akaroa, established as New Zealand's first French settlement in 1840.
Continue south to Ōamaru and the redoubtable Whitestone Cheese. Small-batch Belgian-style beers are matched with artisan cheeses from around the country at Craftwork Brewery's tasting room in Ōamaru's historic Victorian precinct. On the outskirts of Dunedin/Ōtepoti, Evansdale Cheese started in the 1970s, and its stall at Saturday morning's Otago Farmers' Market, located near the city's heritage bluestone railway station, is a popular stop for local cheese lovers. Evansdale's wax-wrapped Ruby Bay goes extremely well with a hoppy Bird Dog IPA from Dunedin brewers, Emerson's.
Return to 101 Reasons To Stop Dreaming About New Zealand And Go
LEAVE YOUR COMMENT