Five of the world's best private islands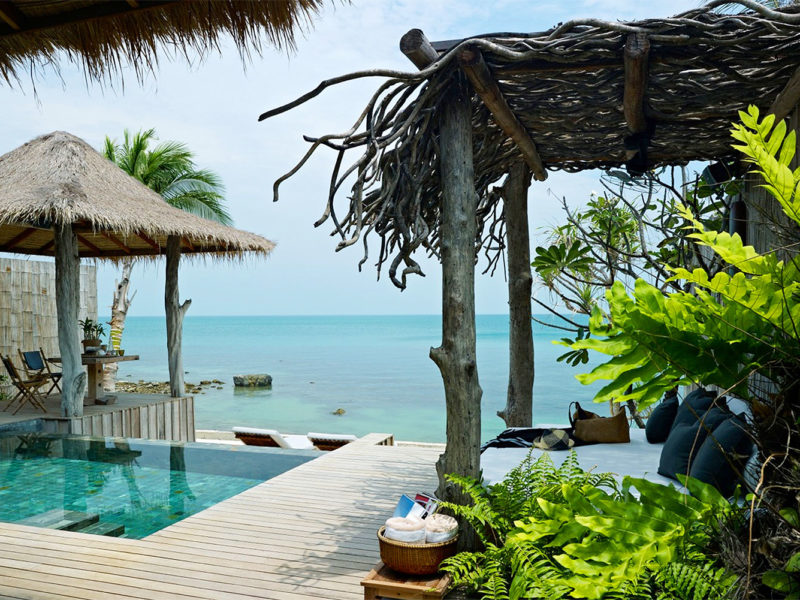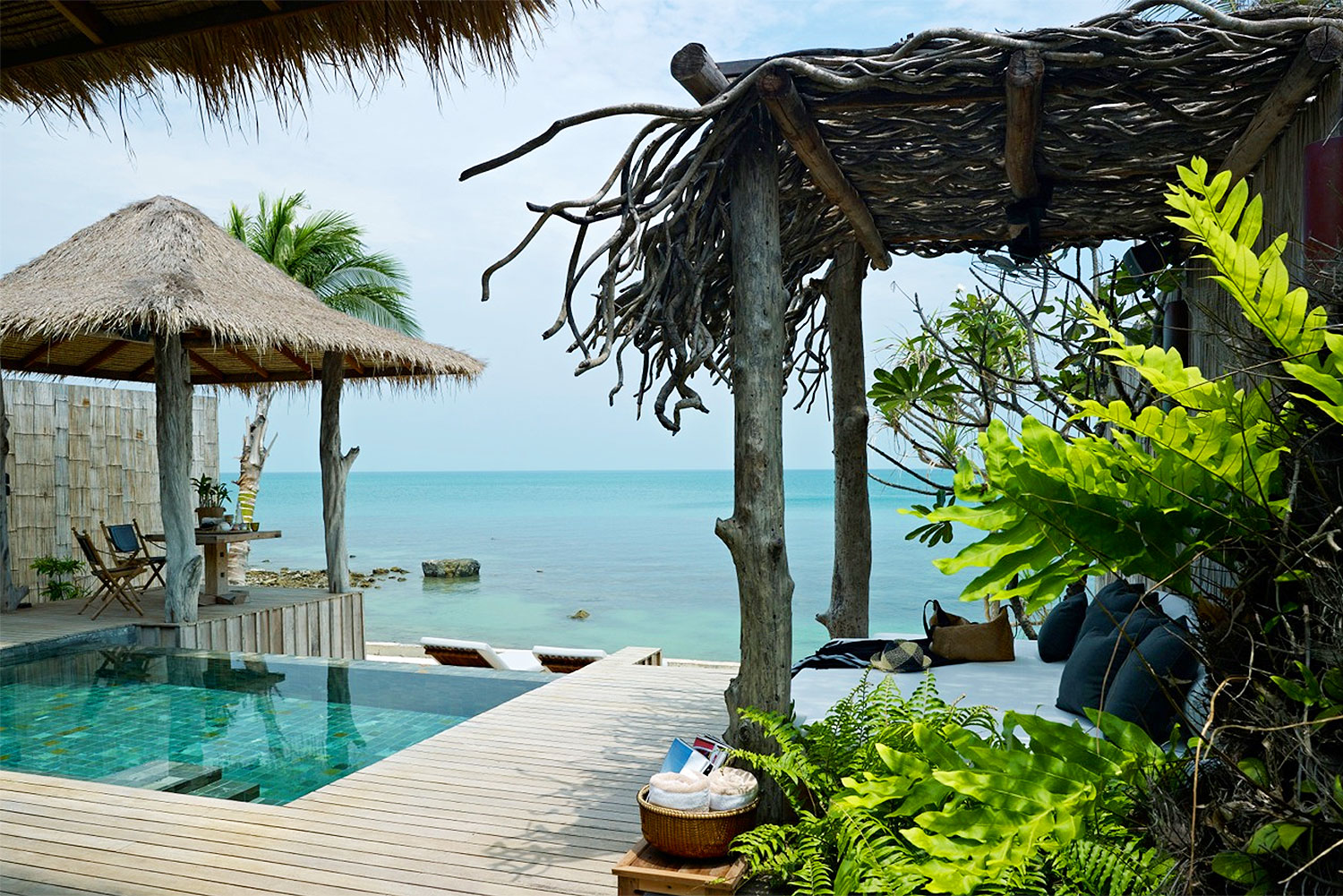 Here, the absolute best and luxurious private islands around the world where you can experience the life of a castaway, sans Wilson.
1. Song Saa, Cambodia
Hong Kong-based Australians Rory and Melita Hunter acquired the twin islands of Koh Ouen and Koh Bong on the unspoilt Koh Rong Archipelago and set about creating a castaway paradise. (The first job was returning the islands to their pristine best by removing tonnes of rubbish that had been left behind or washed up on the beach over the years by fishermen as they sailed from island to island).
With the motto of 'Luxury That Treads Lightly', the resort was built with a start-to-finish focus on sustainability – for instance, the driftwood used throughout was salvaged from the island.
The result is the absolute definition of barefoot luxury.
2. Soneva Kiri, Koh Kood, Thailand
Located 80 kilometres from the mainland, the Thai island of Koh Kood is blissfully undeveloped (there are only four resorts on the entire island), with powder-soft beaches, an untouched wild interior and endless ocean views.
The insanely gorgeous Soneva Kiri is a rustic chic paradise of weathered wood and thatch, offset against lush vegetation.
The villas are divine creations of naive wood furniture and billowing mosquito nets, but where the resort really stands out is beyond this: it has its own little observatory, an open-air cinema, a VW Kombi van converted into a beach bar and a kids club that is pure Swiss Family Robinson fantasy.
3. Dolphin Island, Fiji
You are spoilt for choice when it comes to indulging your castaway fantasies in Fiji, but Dolphin Island is possibly the ultimate in shipwreck chic.
The exclusive-use resort caters to up to eight guests, with the wood-and-thatch main bure the heart of the property where sun bathing, floating in the infinity pool and eating alfresco happens.
The gorgeously decorated guest bures are close by, but the most irresistible prospect by far is the hill-top bure, a rustic open-air bedroom facing the sea.
With no electricity at night, the space is lit by candles, while in the morning it is flooded with the first rays of sun.
It couldn't get any more idyllic if it tried.
4. Robinson Crusoe Island, Fiji
We told you Fiji has it going on when it comes to island escapes, and this one offers up a whole tropical island at a family-friendly price – from $150 a night.
The journey to here is enough to earn its name: you need to take a 40-minute drive from the airport, followed by a 30-minute river cruise, and then a short trip across a lagoon to get there.
Once in situ there's so much to do (the focus here is on the experiences rather than the basic but well-appointed rooms): water sports, spectacular local dance performances and free activities from coconut jewellery-making to traditional fishing dives to medicinal plant and nature walks.
5. Necker island, British Virgin Islands
Alexander Selkirk, the Scottish privateer said to be the inspiration for Robinson Crusoe, would have loved Necker Island.
This is real pie in the sky stuff (unless you have a spare $85,000 per night) but we can't resist seeing how the other half do castaway.
Squillionaire Richard Branson bought Necker Island in 1978 for just US$180,000, and now rents the 30-hectare island out exclusively, or during selected weeks of the year on an individual room basis (from $38,000).
The private island is of a standard you'd expect Sir Richard to enjoy – not to mention guests like Kate Winslet, Kate Moss and Oprah – so pack your absolute best bikini.