7 of Bali's Best vegetarian and vegan cafes & restaurants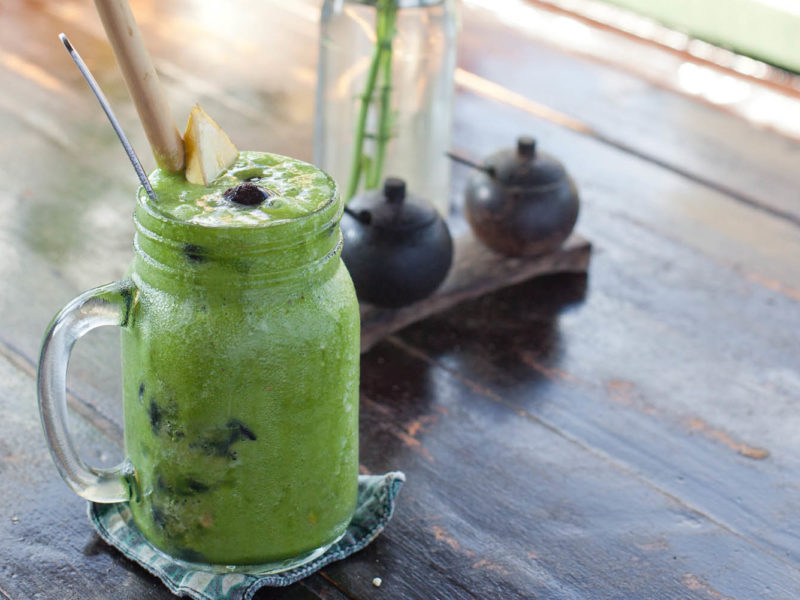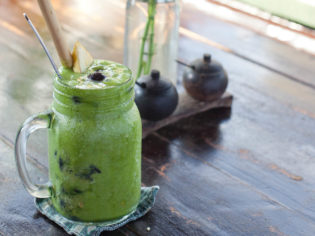 These eateries in Seminyak, Canggu and Ubud offer up a delicious range of meat-free fare and a side of cool cafe culture to go with it.
It's not easy being green on an island whose most renowned dishes are the traditional Babi guling (suckling pig) or satay (skewered or grilled meat served with peanut sauce). But thanks to the sassy set at Seminyak, Canggu's new cool crew and the happy hippies of Ubud, Bali is emerging as home to some awesome vegetarian and vegan offerings.
1. Cafe Organic
Meet Bali's self-proclaimed 'garden gangstas' at Cafe Organic, which started out in Seminyak and has rapidly sprouted shoots across the island to Canggu and Umalas. It's all about organic, health-conscious vegetarian meals crafted from fresh, local produce.
Enjoy mushroom stacks, herbivore feta toast and salacious smoothie bowls. Stop at their shop and buy some cool, eco-friendly items such as bamboo straws and toothbrushes, and coconut bowls.
2. Kynd Community
This pretty, pink plant-based restaurant, bar and ice-creamery in Seminyak is one of a kind. Imbibe love mugs of hot choccy, chai and matcha lattes, juicers, coolers, elixirs, 'mylk' shakes and even freakshakes.
Feast on brekkie salads, gourmet toast, smoothie bowls and waffles. There's even a Kynd Big Mac and an Anti-Cruel Platter. There are some stylish items for sale at the Kynd shop such as cool Be Kynd and Kynd Human t-shirts as well as sustainable brass straw sets and cosmic star spoons. But do get here early, as not only is this cafe popular with plant-loving eaters, but the Instagram crowd as well.
3. The Elephant
Recognised by the Slow Food Movement for its environmentally aware and socially fair work practices, this Ubud restaurant aims to serve 100 per cent vegetarian food. Boasting a beautiful position overlooking the Tjampuhan Ridge, feast on sweet and savoury, salads and snacks and fresh juices. Main meals include spaghetti 'I can't believe it's not' bolognaise; fettucine; and crisp Vietnamese pancakes.
Finish with Johnny Freesh's 'awesome raw chocolate pie'. The eco ethos is simple: serving earth-friendly food while at the same time, reducing, reusing and recycling. Make sure you check out The Elephant's sister restaurant Green Ginger Noodle House in Canggu, as well as DUMBO, another member of The Elephant stable, also plating up vegetarian wood-fired Italian food.
4. Living Food Lab
As the name suggests, this vegan cafe in Canggu is all about live food, which means nothing is heated beyond 45 degrees Celsius. The laboratory part comes from their ethos of always experimenting to deliver the best tastes possible.
Expect your drink to be delivered in a test tube, delivered by servers who wear lab coats at special events. This cafe/restaurant is where industrial meets green and is also an art gallery, co-working space, event venue, movie and documentary room, music spot and educational space. Drink cool coffee and teas, tonics and shots, juices, refreshers and smoothies, and dine on healthy bowls, sandwiches, toasties, rolls, wraps, salads, and energy bars, balls and cookies.
5. Crate Cafe
Funky boutique store Lifescrate in Canggu carries some of Bali's best designer labels and also serves up some slick food. It's all about good music, good food, good people, good vibes and good coffee at Crate Cafe.
Relax in the plush pink lounge while feasting on some fabulous fare and sipping a Vgato Vegan coffee. There's plenty of chia, super and smoothie bowls, and juices to choose from. Check out the Hipster or Why So Cereal smoothie bowls on the menu. Visit the art gallery at this venue, which stages monthly exhibitions to allow artists to mingle and exhibit their work and is aimed at ensuring to Canggu is not only known for its cool, but as a fine art destination as well.
6. Two Trees Eatery
Feast on breakfast, lunch, dinner and drinks here at Two Trees Eatery; the sunny, yellow establishment in Canggu. Start your day with an Aloe Charcoal concoction of apple, lemon, ginger, aloe vera, activated charcoal and coconut water.
Transform your smoothie into a bowl sprinkled with spirulina coconut dust, homemade granola and house coconut yoghurt. Try the Green Hug in a Wrap for lunch and the sweet potato gnocchi puttanesca for something more substantial.
Their philosophy is 'something for everyone or something for you every day and every meal.' Experience Australia's cafe culture vibe plus the decadence of France in this light and bright space which, as the name suggest, has plenty of greenery.
7. Sayuri Healing Food
Sayuri Healing Food. The name of this Ubud eatery alone is enough to inspire you to more healthy food choices and there are plenty of options on offer here. All food and drinks are 100 per cent plant-based vegan, high-vibrational, mostly raw-living and gluten free.
They are also ethically and organically sourced whenever possible and sometimes lightly cooked when it is believed to be more beneficial. Sip on yoga-proof tonics, slurp hemp protein smoothies, and slam down gut essence shots.
Try the jackfruit pulled 'pork' sandwich and the teriyaki tempeh burger. Sayuri is also internationally renowned for its raw food chef training which includes lectures, field trips and time with other inspiring people from around the world who value the same ethos of the ever-growing raw food movement.
For more on ethical and sustainable travel and wildlife experiences visit our Conscious Traveller section.
LEAVE YOUR COMMENT