100 tips, tricks and hacks from travel insiders - Asia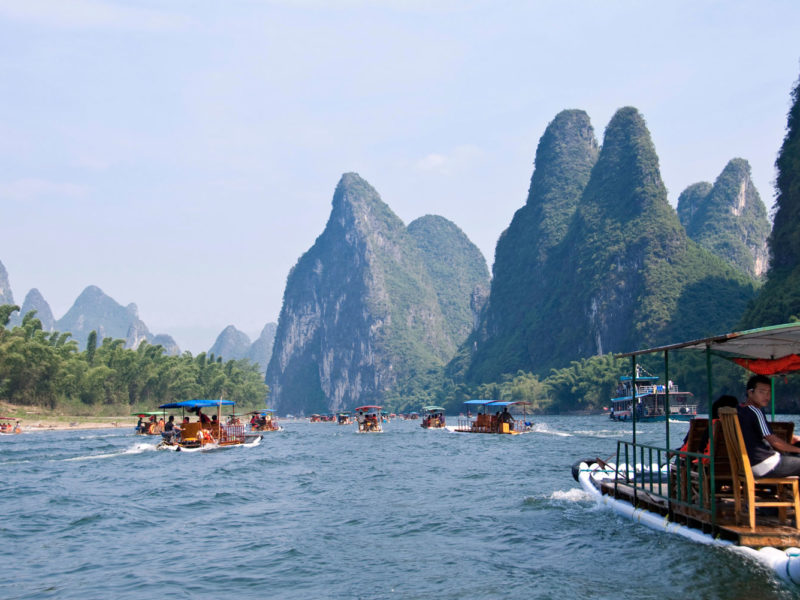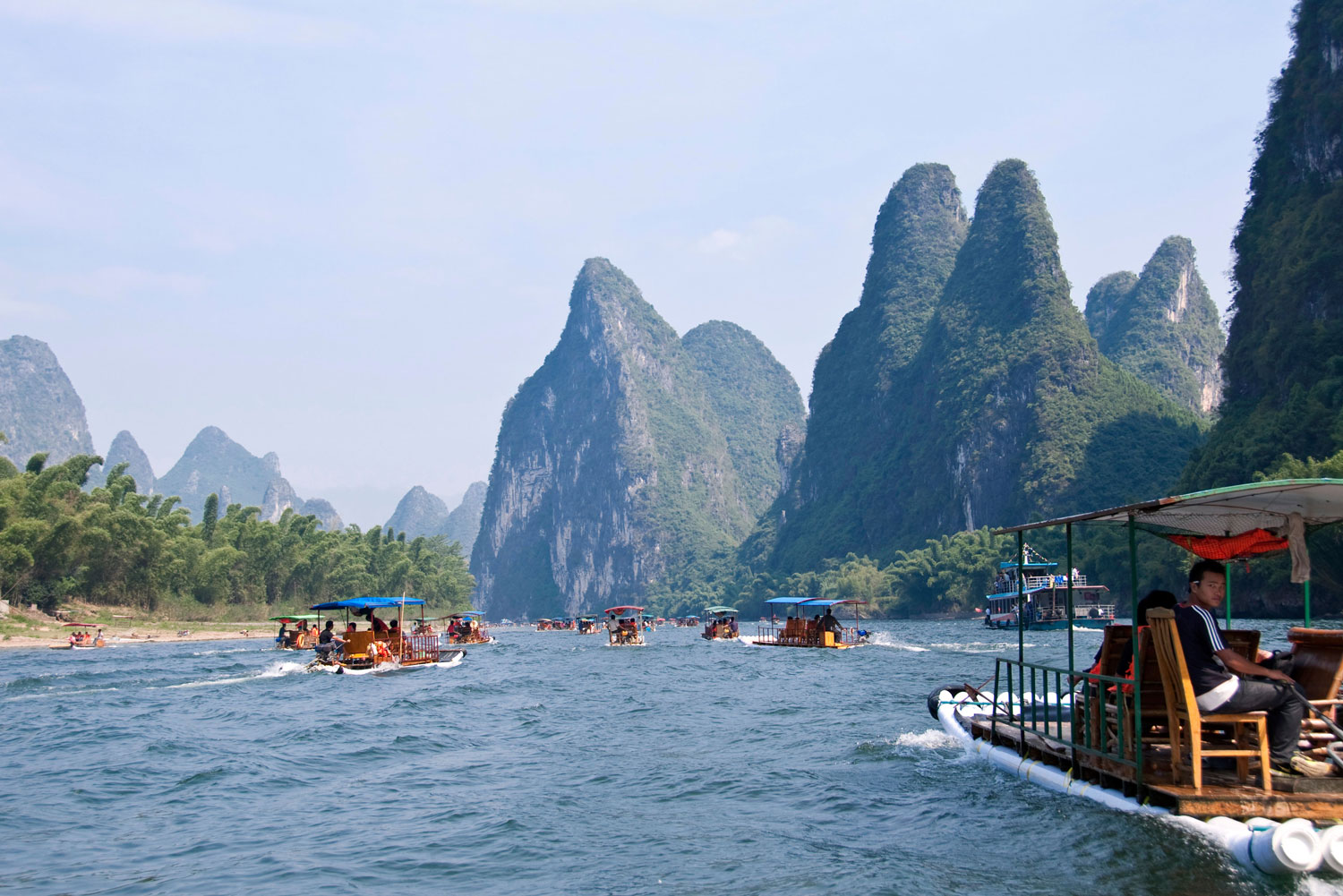 Looking to delve further into Asian travel? Look no further for your inspiration…
From traditional ways of life in rural locales to paradisiacal destinations that are still something of a secret: the old and the new are here to experience.
1. Dive into the Izu Peninsula
An easy hour out of Tokyo is the Izu Peninsula, a heartbreakingly beautiful area brimming with hot springs within sight of Mount Fuji. It's all about the water here: craft beer made with Fuji's hundred-year-old snow melt, dining on eel raised in the pure waters, and Shuzenji Onsen village, where you can sit and gossip with the locals, dangling your feet in the hot spring right in the centre of town, eating soft-serve ice-cream topped with fresh wasabi (delicious!). The fancy new
Izu Marriott Hotel Shuzenji nearby has a steaming private hot spring on every balcony which is worth every penny for the stay.
Jac Taylor, travel, food and lifestyle media specialist
2. Take the path less travelled
You should stand in the face of the world's tallest peaks at least once, but don't fall into the trap of thinking that a journey into the Himalayas means hiking to Everest Base Camp, or doing the popular Annapurna Circuit. Avoid cavalcades of touring school kids and cohorts of walking-pole-wielding tourists to give yourself the chance for quiet reflection among the mountains' isolated villages and quiet Buddhist monasteries. The Manaslu Circuit trek, taking its name from the world's eighth highest mountain (8163 metres), takes you from tropical lowlands at 700 metres above sea level, up through temperate forests before leaving the snowline and going over the mountain's pass at a lung-busting 5160 metres. You'll stay in ancient villages close to the Tibetan border along the way and your main company will be your Sherpa guides, and Himalayan blue sheep.
Daniel Down, deputy editor, International Traveller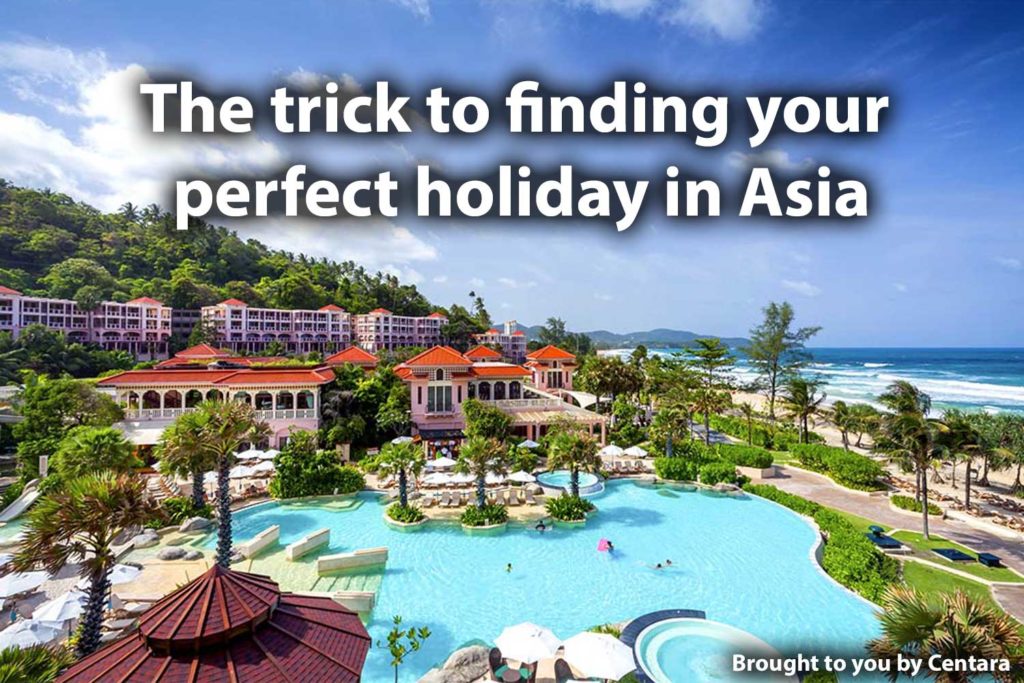 3. Cycle Chiang Mai
Public bike sharing programs tend to be hit and miss, but Mobike – a Chinese company operating in 200 cities worldwide – excels on the streets of Chiang Mai. With no fixed parking restrictions and operating through a simple Bluetooth-enabled app, the comfortable bikes are ideal to explore the flat, golden temple-lined streets of the city. A handy basket up front provided room for market purchases, and doubled as a makeshift seat for my delighted young kids. Along with the convenience of Grab (an Uber-like service), say goodbye to rip-off drivers and tuk-tuks taking you for the worst kind of ride.
Robin Esrock, author (The Great Global Bucket List, The Great Australian Bucket List) and co-host of the National Geographic television series World Travels
4. Hong Kong and beyond
"While most people's view of Hong Kong is a densely populated, chaotic highrise city, it also has another side: a mountainous side," says Lindsay founder and editor Beth Wilkinson. "Last year when I visited for work, I hiked the Dragon's Back trail. Once I embraced the humidity, I was able to simply enjoy the quiet sounds of nature and a view of Hong Kong's smaller islands floating in the ocean. We ended on a small, modest beach: somewhere to cool off and enjoy a much-needed lie down." Hong Kong is best to eat your way around at night and hike by day, agrees Burberry's Rachel Crowther who was born there and visits every couple of years. "Take a trip out to the Sai Kung in the New Territories where you can find a lovely waterfall to climb that leads to the sea," she says. "Last Christmas I made the trip to Guilin (500 kilometres north-west in mainland China), it's an incredible place to visit and the scenery is out of this world. Make sure you see the Impression Liu Sanjie, a nighttime light show on the Li River [pictured] and while you're in the region, visit the tiny village of Daxu for a sense of old Chinese life."
5. Stay rural in Japan
Based on a recommendation from a friend who had lived in Japan, on our last trip to the country we booked a few nights in Hattoji International Villa (international-villa.or.jp), a traditional thatched-roof farm house in rural Okayama. The house was set up for foreigners only, but the small village where it's located is far from a tourist destination and when we arrived we had the whole house to ourselves with no other travellers in sight. The property is surrounded by rice fields, and has an irori charcoal hearth in the living quarters, a traditional Japanese bath and a super cosy kotatsu table where you can eat dinner together. There are beautiful, peaceful temples to explore and the house is at the foot of a hill where you can hike through lush bamboo forests and local farm land. Confoundingly, it's only ¥3600 ($44) per person a night.
Food and travel writer Eloise Basuki and photographer Leigh Griffiths produce the award-winning travel blog Strangertalk.co, an online journal that aims to tell travel stories from a local perspective.
6. Snack in Sri Lanka
Sri Lankans love their food and for good reason; they're adept at packing flavour into every mouthful. The cuisine is similar to Indian, but a lot lighter and a little more tropical. Try egg hoppers, an ethereally light pancake nest cradling an egg, which you top with your favourite sambal. If you're out and about and don't mind braving local street food, stop by a short eats cart for a typical snack. They're usually fried, usually filled with curry, and always addictive.
Lara Picone, travel editor
7. Crazy about Krabi
Krabi appears to be the next big destination according to latest travel stats and we can see why. It's nowhere near as busy as the tourist hotspots in Thailand and offers some of its most striking scenery. The area's stunning natural beauty is a drawcard. Limestone formations soar above the Andaman Sea and white sand beaches are met by turquoise waters. You'll feel like you're a world away in a tropical paradise.
Charlie Ridout, director, Complete Travel Marketing
8. Live like a nomad
With amazing open vistas of the landscape and sunsets, a ger camp in Mongolia was one of the most unique and interesting places I have ever stayed. It allowed me to feel the remoteness and beauty of the location, yet was warm and comfortable too. The ger is a traditional round-shaped dwelling that has been used since the Mongols started nomadic life, a way of life that has been preserved for centuries.
Marika Martinez, founder and director, Women's Own Adventure
9. Private Getaway
Phu Quoc is just one hour's flight south of Saigon, but it's Vietnam's most underrated island – full of stunning bays and empty white beaches, bustling seafood markets and sunset bars along its western coastline where simple barefoot restaurants serve fresh seafood to travellers. The country has been promoting this island as the new Phuket for 15 years now, though thankfully being here still feels like you've found your own private getaway.
Craig Tansley, travel writer
10. Check out in Laos
I absolutely loved staying in a small guesthouse in Luang Prabang, Laos. I could have so easily put down stumps and stayed forever. The UNESCO World Heritage-listed town, located in northern Laos, is popular with tourists but it still has a peaceful charm to it. You can do as much or as little as you like here so it's a great place to unwind and 'check out' of the daily grind. The Buddhist culture is all-encompassing and the people are warm and generous. You will also see the French influence in the architecture. If you rise at dawn, you can be part of the morning alms service where the local monks walk along Sakkaline Road, near Wat Sensoukaram, collecting offerings of rice. Head out of town and cool off at Kuang Si Falls or along the Mekong to the Pak Ou Caves. I experienced one of the most memorable sunsets of my life here as well, over the Mekong River. There are also great night markets and you can rent a bicycle to get around town. If you're heading out of town, you can hire tuk-tuks cheaply.
Emma Prineas, acting head of marketing, Wendy Wu
Check out more of the best 100 tips, tricks and hacks from travel insiders by category
Europe | Beaches and islands | Classics | Hacks | Food and wine | No place like home | More for less | Off the beaten track | Asia
LEAVE YOUR COMMENT