Great Escapes: 9 dreamy destinations and experiences to have this year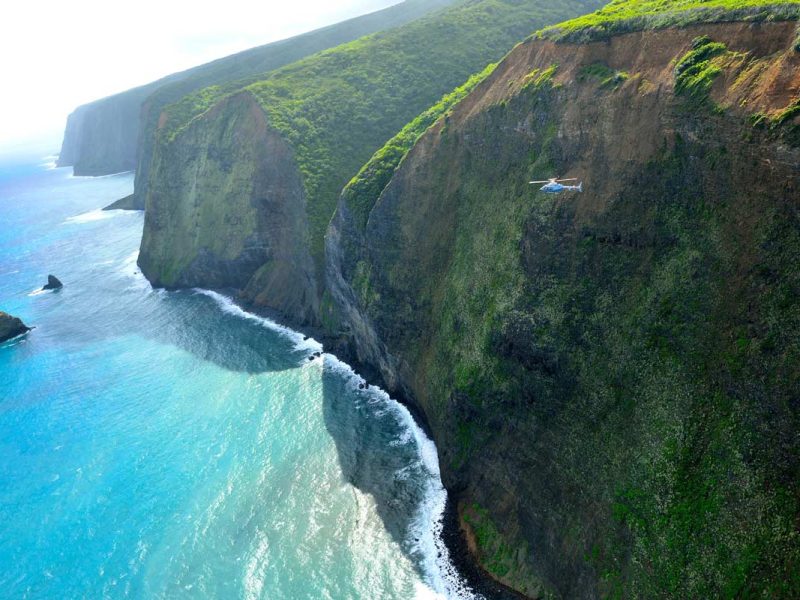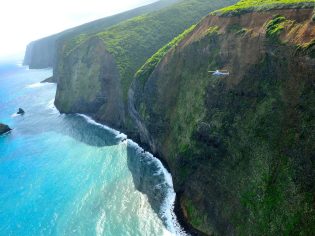 Start plotting your own great escape.
There is a world of possibilities within our reach, and now is the time to experience it all: from bucket-list destinations long dreamed of to amazing journeys and places to put on your radar for 2023 and beyond. Journey with our writers as they take you into a moment of their own great escape and let their travels inspire your own this year.
1. Daydreams from a Fiji daybed
A great escape to: Likuliku Lagoon Resort, Fiji
Travelling with: Imogen Eveson
There's really no good reason for me to leave my daybed at Likuliku Lagoon Resort. In fact, I'm working out how I can stay forever. I could learn to crack open a coconut, Cast Away-style. But then again the platter of tropical fruit and bottle of Veuve Clicquot waiting for me on arrival in my Deluxe Beachfront Bure should help sustain me. Not to mention the jar of handmade cookies with white chocolate chips and macadamia nuts, which is replenished daily. Oh, and at a push: the resort's five-star restaurant is just a lazy saunter away through tropical gardens. Its ever-evolving menus crafted by executive chef Gregory Llewellyn – a New Yorker by way of Sydney, where he ran cult Newtown restaurant Hartsyard – let the flavours of Fiji shine in simple yet creative concoctions that I would never tire of eating.
If I really had to work, I could probably conduct all my business from here; I'll just email my boss and say I'm a digital nomad now. In my line of work, I might just get away with it so long as I can keep finding new ways to describe the scene before me: water rhythmically lapping the golden ribbon of sand that might as well be my own private beach and is all that separates me from the calm blue lagoon that lends its name to this slice of Fiji paradise.
To my right, I can see the elegant arc of over-water bures that Likuliku is famous for. Offering direct access to the lagoon's vivid fringing reef, their traditional thatched forms rest gently on wooden stilts to create a light impression on this spectacular protected marine sanctuary. To my left, my own private plunge pool: a key stop on the day's itinerary of swimming, snorkelling and lounging at the daybed retreat.
Later on, the sky will morph into an orange blaze; Malolo Island is known across Fiji as the island where the sun comes to rest at the end of each day. And come nightfall I could uncurl the bamboo shutters and sleep here, too: if not for the king-sized bed inside my bure proving all too tempting.
Likuliku Lagoon Resort is the Fiji of daydreams: an adults-only bucket-list destination for couples, honeymooners or anyone in need of a really good holiday. It's no surprise to learn that weddings take place here regularly or that it's something of an A-list hideaway.
I watch helicopters come in to land from my daybed and speculate about who their passengers might be. Activities abound for when guests can bear to peel themselves away from their own private sanctuaries. From stand-up paddle boarding, kayaking and snorkelling close to home, to diving and riding some of the world's most famous surf breaks nearby.
From hiking trails that offer aerial views over the resort and island waters, to trips to the local chiefly village of Yaro. Early-morning island-hopping boat trips take in Monuriki Island, the sybaritic spot where the Tom Hanks movie Cast Away was filmed and sunset cruises come complete with canapés, sparkling wine and sweet serenades.
A gourmet picnic on the tiny, uninhabited Mociu Island, or Honeymoon Island, is the ultimate escape if only for a few hours. Back at Likuliku, a presentation on its iguana conservation project offers a window into the work the resort has done to save the species on Malolo Island.
It's one of many sustainability initiatives underpinning everything from the environment to people and culture that are second nature here, meaning guests can concentrate on enjoying an indulgent, guilt-free stay. I drift away further with a massage at Tatadra Spa and work lazy laps between water and sun lounger at the infinity pool.
Evenings at Likuliku take on a special kind of atmosphere. Tiki torches are lit, throwing amber reflections at the deepening water and a sultry perfume of island flowers and citronella mists the air. Dusk burns blue and orange and the heat of the day mellows into a comforting balm on your skin.
Guests and staff gather at the bar at the end of the jetty every Friday night for a cocktail party hosted by resort manager Tulia Seru, who is sunshine personified. The atmosphere is animated and I fall into conversation with a couple from Australia who tell me it's their seventh time here; that it's simply their idea of a perfect holiday.
Likuliku Lagoon Resort is 100 per cent Fijian owned and the bula spirit of the staff is communicated through the meke, the traditional Fijian style of storytelling through dance and song. After a rousing number that speaks of farewells, a woman next to me is sobbing. Like many guests who have been here the whole week, it's her last night. That's the kind of fierce sense of belonging that can be engendered in a place – warm, welcoming and beautiful – like this, within only the space of a few days. Fortunately, I still have another day here. You know where I'll be.
2. A new perspective on Hawai'i Island
A great escape to: Hawai'i Island
Travelling with: Carla Grossetti
There's nothing quite like ascending into the air and hovering over Hawai'i Island from above. Paradise Helicopters takes passengers on an extravagant once-in-a-lifetime journey that choppers over lush rainforest, vertiginous pali (sea cliffs) and pounding waves before touching down near the base of a 762-metre waterfall.
En route, we see frozen lava flows on the Kona and Kohala coastlines, learn about the island's micro-climates and take a gentle hike to the base of the waterfall. Hawai'i Island is the youngest and largest of the Hawaiian Islands, with scientists estimating it rose from the sea about half a million years ago.
You can better connect to the āina (land) on a Kohala tour with Paradise Helicopters, where you can give the gift of a ho'okupu (offering) and plant an endemic tree on the Island of Hawai'i.
Highlights of this carbon-offset helicopter ride over the mountainous landscape of the Kohala Coast also include arcing inland to where rivers of hot liquid lava have poured out over the Earth and dipping out towards the ocean to admire some of the island's black-sand beaches.
The dynamic route taken from Kona Airport also takes in the dramatic emerald folds of the Kohala Valley, which has been sculpted by the elements. Passengers onboard a Paradise Helicopters tour will also learn about the region's significance as the birthplace of Hawai'i's most famous ali'I (nobility), Kamehameha the Great.
A helicopter tour of Hawai'i Island is totally immersive and will place you in remote wilderness that is inaccessible by land. It's an otherworldly landscape. Play scissors, paper, rock for the window seat.
3. An epic trek in Chilean Patagonia
A great escape to: Torres del Paine National Park, Patagonia
Travelling with: Sarah Reid
The W Trek isn't only famous for its surreal, subpolar setting, tracing the shape of a W in the foothills of Chile's iconic Torres del Paine National Park. It's also known for the wild weather hikers inevitably encounter on the 80-kilometre route, which is typically completed in four or five days. Yet the unpredictability of Chilean Patagonia only deepens your connection to this savagely beautiful landscape, crowned by the distinctive jagged peaks of the Paine Massif.
And even days of horizontal rain can proffer pleasant surprises – in my case, crossing paths with a wild puma, its damp tawny fur glistening in the silvery light. Each campsite is anchored by a rustic refugio (hiking lodge), some with dorm beds and rooms. After happily falling into a bed following the return slog to the national park's defining 'towers' on the first day, I opted to lighten my load by booking pre-pitched tents (with a sleeping bag and mat) and all meals, a luxury sweetened by my discovery that the refugios don't only serve meals, but also pisco sours!
But you needn't camp to experience the magic of the W Trek, for a clutch of luxury eco lodges also run day hikes on sections of the trail. Among them is Tierra Patagonia, perched above Lake Sarmiento. Dedicated to connecting guests with this wild corner of southern Chile in meaningful and sustainable ways, its ethos echoes that of its new partners – Australia's Baillie Lodges, which acquired a majority share in the Chilean boutique hotel group in 2022.
4. A scenic flight over the South Pole
A great escape to: the South Pole
Travelling with: Laura Waters
We're going beyond. Beyond the penguins and icebergs that cruisers see. Beyond a glimpse of its mountainous fringes that most scenic flights witness. We're going deep, all the way to the geographic South Pole. Only a tiny few have witnessed it and I'm on the world's first commercial scenic flyover from another continent, a 16-hour round-trip from Melbourne with Chimu Adventures (fully carbon-offset).
Alongside me are the travellers who have been everywhere else. Antarctica is big – Australia would fit comfortably inside it – and so surreal it might as well be another planet. From above, shifting plates of ice create vast mosaics, the Transantarctic Mountains stretch 3500 kilometres out of sight and Mt Erebus's snowy summit hides a volcanic lake.
Sheer ice cliffs plunge vertically into blue water, epic glaciers flow between mountains and the Dry Valleys are charcoal-dark and devoid of snow, so cold and windy that any ice daring to creep in instantly vaporises. It's a visual feast narrated by the pilots who share tales of Amundsen and Scott's race to the Pole, and by a few scientists and explorers who tell us what it's like down there.
The South Pole station is marked by a cluster of buildings, its famous ceremonial striped barber pole too small to see from 5200 metres. But our journey has given us enough to grasp the meaning of this place – its grandeur, importance and fragility. We have seen and we understand.
5. Fit for a Queen in Scotland
A great escape to: Glas-Allt-Shiel, Scotland
Travelling with: Elizabeth Whitehead
In any other situation, walking uninvited into the Queen's residence with mud-caked boots before proceeding to bed down for the night would probably land me in a jail cell. But that's not the case at Glas-Allt-Shiel.
This beautiful 19th-century lodge is perched on the placid waters of Loch Muick, resting in the cusped and calloused palms of the Scottish Highlands. Built by Queen Victoria, the widowed queen retreated here while grieving the death of her husband.
The lodge remains part of the royal-owned Balmoral Estate, where the royal family regularly sojourn in the summertime. And today, I am too. After a few hours of hugging the pristine shores of Loch Muick, I can see the stone walls of the lodge come into view – my accommodation for the night. OK, not quite. I'm headed for the mountain 'bothy' attached to the back of the building.
A bothy is a basic shelter in the Scottish wilderness, left unlocked for use by hikers, free of charge. There's a vast network of these shelters peppered across Scotland, maintained by a charity, The Mountain Bothies Association (MBA). The MBA was founded in the 1960s, preventing abandoned croft houses (farm cottages) from ruin so they could be used as shelters for 'all who love wild and lonely places'.
"We maintain a number of buildings that can be considered unique," says Neil Stewart, MBA trustee. "For example, a former school, a former water pumping station and a former coastguard station on top of a cliff on the Isle of Skye."
Glas-Allt-Shiel has to be one of the most curious bothies in the network. It is the Queen's house, after all. But when I push open the wooden door, the interior isn't exactly what you'd call regal. It's rather bare bones, with little more than a fireplace, bench and a wooden platform for sleeping. However, it's this ascetic aesthetic that forms the basis of the bothy's backcountry charms.
You can't book a mountain bothy, so there's no way of knowing how many people you'll be sharing with. And, as it turns out, tonight is a full house. There are three mountaineering students from Fort William, as well as about a dozen British Army soldiers undergoing adventure training.
One of the mountaineering students has hiked in with an acoustic guitar. I curl up in my sleeping bag and drift off to the sounds of his strumming overlaid by the crackling of the fire. Come morning, I'm greeted with a resplendent view of the highlands, framed by the glittering loch. In the height of summer, the heather is in full bloom, softening the slopes of craggy mountains like a great purple shag carpet.
In the woodlands behind the bothy, pine trees splice streams of sunlight into ribbons, sending them dancing upon the surface of rushing streams. It's no five-star hotel – but it's a landscape fit for a queen.
6. Finding the best of Europe in the small island nation of Malta
A great escape to: Malta
Travelling with: Elizabeth Whitehead
The Mediterranean island nation of Malta is easily Europe's most eclectic. A melting pot of cultures, the idyllic landscape is dotted with prehistoric temples, Roman ruins, Middle Age medinas and medieval architecture to boot. Wandering about the island feels like you've cut through the strata of time like a tiramisu, scooping out a delicious bite of history that extends back to some of the world's earliest known structures.
Hagar Qim is a megalithic temple that overlooks the opalescent sea on Malta's south coast. Built more than 5000 years ago, the temple is shrouded in mystery, its stone walls serving as a tabula rasa (clean slate) for visitors to imagine the life and times of early civilisation. After wandering through its ancient chambers, I hike down to the water to witness another of Malta's exquisite gems – its world-class snorkelling and diving.
Through my snorkel mask, I'm launched into another world entirely, where fish flit about a kaleidoscope of coral and octopi propel past me like aquatic jets. Down the road, boats ferry tourists around the Blue Grotto, a series of sea caves where underwater flora projects a phosphorescent glow onto the walls. All this and I haven't even left this tiny corner of the island.
The next days are spent pottering around the old cities of Mdina and Valletta, gorging on pastizzi (a popular Maltese street food of spiced peas or ricotta ensconced in a flaky pastry crust) and taking in architecture that spans millennia.
The highlight is the small but impressive St John's Co-Cathedral, where tapestries, elaborate marblework and gold flourishes rival some of Europe's finest interiors. But the crown jewel is an original Caravaggio masterpiece displayed in the Oratory, painted when the artist took refuge on the island. With St John's, as well as the rest of Malta, the old adage certainly holds true: sometimes the best things come in small packages.
7. A safari for the soul in Africa
A great escape to: South Africa and Kenya
Travelling with: Carla Grossetti
It's the unexpected and of-the-moment encounters that I remember most vividly about my dream safari holiday to South Africa and Kenya with Bench Africa. It's spotting a pride of lions lolling in the tall grass, their manes honeyed by the last light of day.
Seeing a hyena hangdogging down a dirt track at dawn and sending puffs of dust into the air. Spotting the Big Five (lion, leopard, rhino, elephant and African buffalo) within days of arriving at Garonga Safari Camp in Makalali reserve was, of course, bucket-list stuff. But so was soaring over the Great Rift Valley in Kenya in a Cessna 208 Caravan.
Another highlight was simply making friends with Wilson, an askari (Maasai warrior) charged with maintaining security at Mara Ngenche Camp in Kenya. Each night, Wilson would wrap himself tightly in a colourful blanket and sit outside my tent armed with an assegai (spear).
The safari camp was located at the confluence of the Mara and Talek rivers in the Maasai Mara National Reserve, which was teeming with crocodiles and hippos. I learnt to say 'Nao gopa kiboko' (I'm scared of hippos') in Swahili for the sole purpose of making Wilson smile.
My fumbled attempts at the language were met with great warmth. Meeting my adopted elephant Kiasa at the David Sheldrick Elephant Orphanage in Nairobi was also a profound experience. But it wasn't until my last night in Kenya, when I folded the binoculars back into the case and sat watching the colour drain from the sky, that I realised how important all that stillness is while on safari.
The quietude is not just effective for spotting shapes moving in the grass. Being on safari is about living in the moment. And for that, it's as transformative as travel can be.
8. An island-hopping expedition in Palawan
A great escape to: Palawan, Philippines
Travelling with: Sarah Reid
As someone who can feel woozy at the mere sight of a boat, sailing off into the sunset isn't usually my idea of a good time. But when I stumbled across social-enterprise business Tao Philippines, which runs multi-day island-hopping expeditions in collaboration with local communities, the opportunity to sustainably explore the Philippines' idyllic island province of Palawan was too enticing to pass up.
Before I knew it, I was boarding a bangka (motorised double outrigger) in the tourist hub of Coron, bound for a castaway adventure. We'd spend the next five days gliding across the blissfully peaceful aquamarine waters of northern Palawan, pausing to snorkel atop remote coral reefs and wriggle our toes in the sugar-white sands of uninhabited islands.
In the afternoons, we'd anchor near one of Tao's 15 base camps dotted across the archipelago and 'check in' to our accommodation – a string of simple-looking but surprisingly comfortable bamboo huts, engineer-designed for tropical beach camping.
Most itineraries visit Tao Beach Farm, the heart of Tao's positive-impact purpose. Here, the camp doubles as a learning centre for communities, replete with an organic farm, massage centre and farm-to-table restaurant where our wonderful crew of 'Lost Boys' – recruited from local fishing villages – were trained to cook the wholesome Filipino-style meals we savoured throughout the expedition.
Camps have freshwater showers and flushing toilets, which is where the traditional luxuries typically end. But I couldn't have wanted for anything more as I watched the sun dance across the South China Sea just metres from my mattress on those lazy expedition mornings.
9. The party of a lifetime in Rio
A great escape to: Azamara Pursuit's 12-Night Carnival in Rio voyage departs Buenos Aires and sails to Uruguay and Brazil
Travelling with: Edwina Hart
There are a few exceptional sights on the planet that make any traveller's heart soar when setting eyes on them for the very first time – the likes of Machu Picchu, the Pyramids of Giza, the Taj Mahal. I'm standing on the deck of the Azamara Pursuit as the ship slowly glides into the port of Rio de Janeiro when I spot one of these Seven Wonders of the World – the iconic 38-metre Christ the Redeemer statue dramatically perched atop Mt Corcovado with its arms outstretched over the sprawling Brazilian metropolis.
Arriving by sea on the Carnival in Rio voyage from Buenos Aires reveals the city's splendour before we even step on its sun-drenched shores. Known as Cidade Maravilhosa, Portuguese for 'Marvellous City', Rio de Janeiro is blessed with an abundance of natural beauty, where lush tropical rainforest-cloaked mountains meet the sea and pastel-hued favelas cling to the hillside.
Our ship is docked in Rio for several days in February during the biggest event in the Brazilian calendar – Rio Carnival. I'm set to soak up some local carioca culture as I join more than two million people each day flocking the streets for Carnival celebrations that begin on the Friday before Ash Wednesday, with the festivities reaching a climax on 'Fat Tuesday'.
Carnival uniquely combines the Catholic tradition of pre-Lenten celebration brought by the Portuguese colonisers in the 18th century with samba, a musical style that is deeply rooted in Afro-Brazilian culture. Today, Rio de Janeiro hosts the most famous carnival in the world and one of the greatest parties on the planet.
I've chosen Azamara's walking tour, Secrets of Old Rio, to get myself acquainted with the city. One of the world's largest murals, the rainbow-hued 190-metre-long masterpiece by Eduardo Kobra is the first thing to welcome us as we disembark at the palm tree-lined Praça Mauá port. We are near one of the biggest arrival points into Brazil during the slave trade, Valongo Wharf, where almost one million enslaved Africans landed on Rio de Janeiro's coast. Many eventually settled in this part of town, known as Little Africa. We pass the historic Pedra do Sol, the site of a former slave market, which is considered by many as the 'birthplace' of Samba. The dance, characterised by fast footwork and rhythmical hips, has become synonymous with Brazilian identity.
It's Sunday, and the streets are alive with the spirit of Carnival. By the time we reach Praça XV, we've seen an array of eccentric fancy-dress costumes, or 'fantasia'. I notice a few revellers wearing vibrant veils, which our guide explains is an ode to the urban legend of a Carmelite nun who jumped over the walls of a cloistered convent in Santa Teresa to join in the revelry of Carnival.
Our next stop is the stunning Mosteiro de São Bento, built by Benedictine monks in the 16th century – the Baroque interiors are dripping in gold. I'm struggling to sit still in the pews as I feel the thrum of samba carrying through the air, and I'm beginning to empathise with the runaway nun. Continuing our walk, we attempt to cross the wide Rio Branco Avenue. Suddenly our small group finds itself swept up in the swirl of sequins, feathers and glitter. The pace of the drums seemingly quickens as the crowd surges around us. Hundreds of blocos, or block parties, are held all over the city's neighbourhoods during Carnival. There are five blocos in Centro today and the tour has accidentally joined one.
As entertaining as we find the crowds – pirates, priests, performers stretching to the sky on stilts, and all sorts of creative ensembles of scantily clad men and women sweating it out in Rio's soaring temperatures – they seem to find a bevy of bewildered tourists just as amusing. "Where are you from?" they laugh as our ordinary clothes give us away. A girl dressed as an angel produces a little pot of silver glitter. She anoints me in a faux ceremonial manner, smearing sparkles onto my cheeks.
Those seeking the quintessential Carnival experience book tickets to the extravagant annual pageant hosted at the Sambadrome. The purpose-built 'stadium of samba', designed by world-renowned Brazilian architect Oscar Niemeyer is flanked with seats that can hold up to 90,000 spectators.
Ticket prices to the official parade vary, from grandstand seats to lounge access, which can set you back more than $1000. You're guaranteed excellent views and a bar in the VIP section where you can order endless caipirinha – Brazil's national beverage made with cachaça (a local liquor distilled from fermented sugarcane juice) and lime.
The main event runs over two consecutive nights as 12 of the best samba schools compete for the crown. It takes around an hour for about 3500 to 4000 members of each samba school (escola) to perform. It's a once-in-a-life spectacle of gigantic floats, percussion bands and sizzling-hot samba dancers wearing dazzling headdresses.
Our local guide Paulo explains: "Each of the samba schools develops a theme. It's almost like an opera where they are telling a story." It takes 365 days to prepare for the one big day and tonight is their night to shine.
The energy is palpable. The grandstands erupt with roars as Brazilians sing along and cheer on their favourite samba school with a passion rarely seen outside of a football game. There's an explosion of bejewelled costumes and glittering confetti as the elaborate floats pass us by. The parade shows no signs of slowing down until sunrise.