32. Drive back in time at Bill Richardson Transport World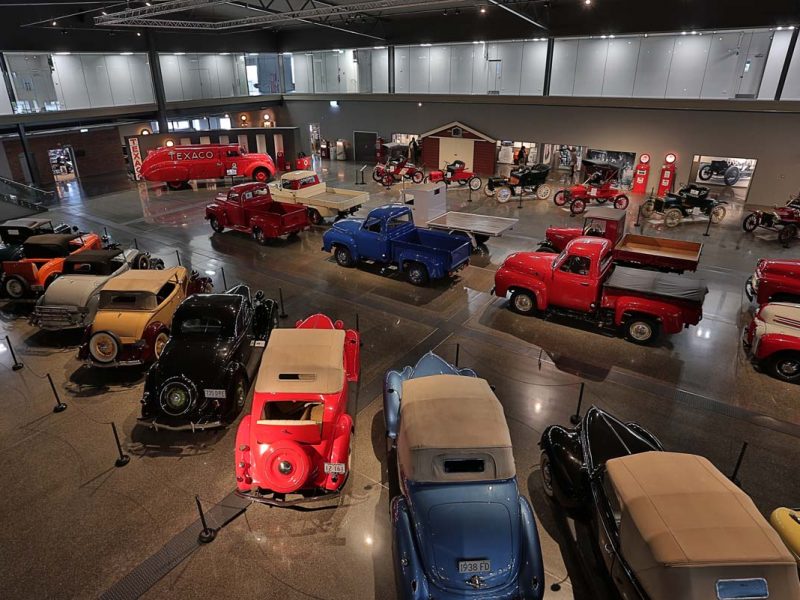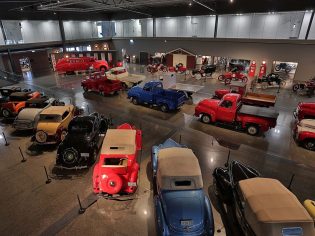 New Zealand offers countless iconic experiences you won't find anywhere else in the world: here is No. 32 of our

101 Reasons To Stop Dreaming About New Zealand And Go.
An elegant Art Deco building on a corner in the Southland/Murihiku city of Invercargill/Waihōpai holds an unexpected treasure trove worth going in search of.
Fifty years ago, Bill Richardson, who had always had a thing for trucks, bought back his grandfather's original International for £5. That was the start of Richardson's assembly of a world-class collection of 300 vehicles that is now displayed over 15,000 square metres at Bill Richardson Transport World.
From a pedal car to a paddy wagon, there's at least one vehicle here from everybody's past, all in working condition, neatly displayed, and shiny with love. There are some rarities, too, such as a row of Henry Ford letter cars, from a 1904 Model A up to the famous Model T. Add to this petrol pumps, washing machines, freezers and chamber pots, as well as a children's Construction Zone full of Lego bricks, a Mousehole Trail to follow, and wittily themed bathrooms and there really is something for everyone here.
Return to 101 Reasons To Stop Dreaming About New Zealand And Go
LEAVE YOUR COMMENT