12 reasons Dunedin is New Zealand's coolest city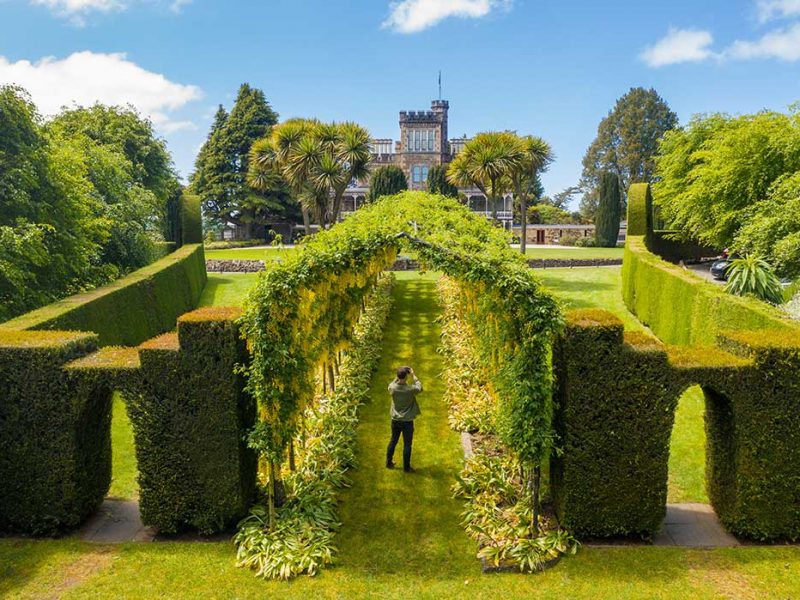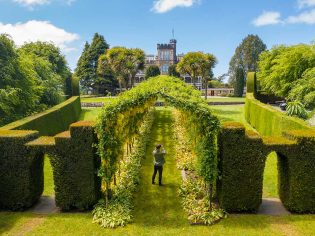 |

This Article was created in partnership with Dunedin TNZ

|
It's New Zealand's coolest city. And it's well worth exploring.
Don't underestimate Dunedin. This city almost at the base of New Zealand's South Island might just quietly go about its business and not make too much of a fuss, but ironically, this is a place that deserves fuss.
Dunedin is a historic city filled with contemporary bars, restaurants and boutiques. It's a bustling urban hub with 30 beaches within easy striking distance. It's a site of great natural significance, with an abundance of native wildlife, and it's also the home of some of New Zealand's great thinkers and innovators.
1. Nature on your doorstep
There are so many incredible wildlife experiences in and around Dunedin. On the Otago Peninsula you're likely to be able to spot blue penguins – the world's smallest species – and yellow-eyed penguins, as well as fur seals, albatrosses, and the rare New Zealand sea lion. Over at the Orokonui Ecosanctuary, meanwhile, there's the chance to spot native birdlife such as kiwis, kakas and takahēs.
2. The perfect place for a walk (or ride)
Pack your walking shoes – or hiking boots – when you head to Dunedin.
There are plenty of beautiful scenic walks here for all ages and fitness levels. Around the city itself, enjoy an array of short tracks, or tackle the hike up Baldwin Street, the world's steepest street. Outside the city, there are opportunities for half- and full-day tramps through stunning wilderness. The Dunedin area also has some excellent mountain-biking tracks and cycleways, plus, if you want to ruin a good walk – as they say – Dunedin has multiple golf courses to suit all levels of skill and seriousness.
3. Beach-lovers' paradise
Yes, Dunedin is a beach destination. We're talking an incredible 30 beaches within 20 minutes of the city, beautiful stretches of sand lapped by clear ocean. This is one of the world's great surf destinations, with something for all levels, from cruisy beach breaks to powerful reefs. And with beaches facing both north and south, you're almost guaranteed a wave. Those who just fancy a beachside stroll, meanwhile, should head to Aramoana to see albatrosses swooping over the headland.
4. Ideal for history buffs
Here's an impressive fact: Dunedin has more Edwardian and Victorian heritage buildings than any other city in the southern hemisphere. And that architectural history is easy to appreciate on one of several City Walks. One walk focuses on the stunning architecture where buildings date back to 1864; another winds its way through the revitalised (queue the street art) yet equally historic Vogel Street. And don't miss Dunedin Railway Station Station, a spectacular Edwardian edifice built in 1906.
5. This city has smarts
Dunedin has long been known as a university town, thanks to the University of Otago, which has been drawing students from across New Zealand since 1871. That facility has bred a culture of innovation and enthusiasm throughout Dunedin, which can be seen today in places such as the Tūhura Science Centre at the Otago Museum – the largest of its kind in New Zealand with more than 45 hands-on exhibits and a tropical butterfly forest – as well as numerous galleries, libraries and other museums.
6. And a touch of quirk…
As you would expect from a young, vibrant city, Dunedin has a touch of quirk to it. This is a place that isn't afraid to embrace some weirdness. Case in point: the Museum of Natural Mysteries, a collection of skulls, bones, biological curiosities, ethnological art and unusual cultural items, housed in a city villa. There's accommodation on site, too, for those who want to truly embrace the eccentricity.
7. The accommodation is unique
To harness the history and the architectural beauty of Dunedin, all you have to do is book a place to stay for the night. Choose from the likes of Larnach Lodge at the historic Larnach Castle, New Zealand's only castle; or maybe the Fable Dunedin, a contemporary five-star hotel housed in a gorgeous building that dates back to 1862; or try EBB Hotel, a new property set in a unique, steel-and-glass cube in the city centre.
8. Visit Kiwi rugby's spiritual home
Few rugby teams relished the prospect of visiting Carisbrook, Dunedin's infamous sporting stadium, and the new Forsyth Barr Stadium is just as intimidating – though far more comfortable. If you stay in the city coincides with a game for the local super rugby team, the Highlanders, the Otago provincial side, or even the All Blacks, you have to get along to experience the passion of Dunedin fans.
9. Some of New Zealand's best cuisine
Dunedin has a seriously good food scene, with local chefs making the most of the bounty of produce in this area. And the venues are varied, too, everything from food trucks to friendly cafes to fine-dining restaurants. Don't miss breakfast at Buster Greens or Side-On, great coffee at Laneway, the Swan and The Kitchen Table, plus high-quality dining at the likes of No.7 Balmac, Two Chefs Bistro, Tītī, Moietyand Bacchus.
10. And definitely its best pubs and bars
The pub and bar scene in Dunedin is legendary, and with good reason. The venues here are friendly, cosy, and pleasingly diverse. The Speight's Ale House should be a first port of call for some of New Zealand's best beer, from the source, before checking out Woof! for great drinks and classic snacks, Albar for craft beer and whiskey, Arc Brewing Co. for craft beer, and Indigo Room for high-quality cocktails.
11. Plus some great shopping
The creativity of Dunedin's residents is on full display at its range of boutique fashion houses. For locally designed jewellery, clothing and accessories call past Guild; for high fashion designed in Dunedin, don't miss Company of Strangers; and for a neatly curated selection of the finest garments from New Zealand and Australian designers, spend a little time wandering around Belle Bird Boutique, Chapman Store, Charmaine Reveley or Plume.
12. It's even fun getting here
Here's some more good news: even getting to Dunedin is a memorable experience. Driving south-east from Queenstown, you'll pass wineries, places for adventure sports, historic towns, as well as plenty of truly stunning alpine and lowland scenery that will require frequent photo stops.
LEAVE YOUR COMMENT