6 edible souvenirs you can actually bring home from the USA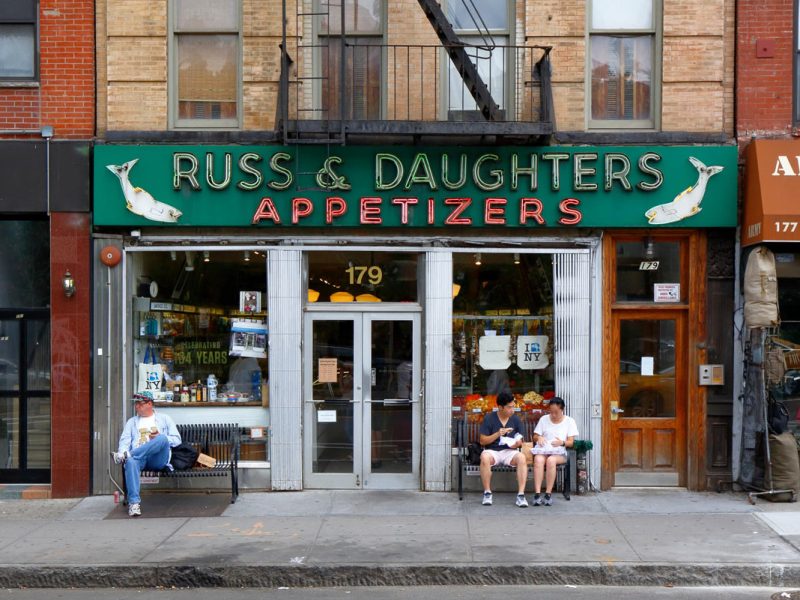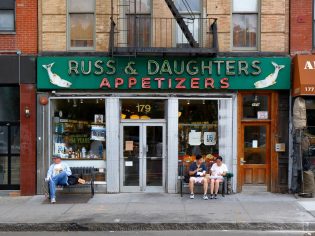 Forget the Big Apple keychain and try these souvenirs of the edible kind.
Sure, "I Love NYC" t-shirts are cool, but have you tried coming home from the United States with a suitcase full of food? If you steer clear of fresh products like meat, fish and fruit, Whole Foods, Trader Joes, farmers markets are your oyster, so to speak, when it comes to edible gifts.
Put these essential items on your shopping list – they're all customs-approved, just make sure you fill in your returning passenger form honestly (unless you want to end up on Border Patrol). These examples do lean heavily towards east and west coast entry points, but thanks to the wonder of the internet, you'll surely find a local version wherever you're at.
New York-style bagels
Australia has many an excellent bagel baker. However, there's just something about a New York-style bagel that was boiled on home turf. And yes, you can bring bread into Australia if it's for personal consumption and shelf stable – just watch out for seeds! Cult delicatessen Russ & Daughters has dine-in and takeaway sites in Manhattan, and they deliver city-wide, too.
If you're on the West Coast, check out Gjusta in Santa Monica, the bakery arm of mod-Californian eatery Gjelina (also soon to open in NYC) or Belle's Bagels in Highland Park.
Rancho Gordo's spice concoctions
In 20 years, Rancho Gordo has grown from humble farmers market stall to America's largest dried bean retailer (the waiting list for its subscription-based 'bean club' is 40,000 names long.) That's not a problem for us – you can't bring dried beans into Australia anyway, but you can carry home a few pocket-sized jars of spices to give taco night a kick.
New Mexican Chile Powder is made for chilli con carne, while the Stardust Dipping Powder is a hoot on popcorn. The brand is now so ubiquitous you can buy it from most upmarket independent grocery stores.
Flamin' hot sauce
Hot sauce is the pocket-sized gift that keeps on giving. California's top seller is Sriracha (where it's made), but you'll find 1,000 more options at Light My Fire in Hollywood's Original Farmers Market. In New York, head straight to Heatonist, which sells hundreds of bottles from independent brands across the US.
Down south is where the action is really at. Scoop up house made bottles direct from barbecue restaurants. Top picks include North Carolina's tangy vinegar and ketchup-based "dip" and Kansas' sweet, thick, tomatoey hot sauce.
Mac and Cheese in packet perfection
There's nothing like coming home from a holiday and recreating all the delicious meals you had on your travels to keep those memories alive. Mac and cheese is one of the few "American" dishes that's better when it comes out of a packet.
Skip the lurid orange Kraft brand and pick up a few boxes of Annie's Homegrown. Not only is it widely available across the US and made with real cheese, but it also comes in elbow or shell shapes with organic and gluten free options.
Sweet treats you can't get in Australia
To the Australian palate, American "candy" tastes weird. As-seen-on-TV icons such as Hershey's Bars, Twinkies and Junior Mints are packed with emulsifiers, the sugar content is sky high and they're also available here, which takes the shine off somewhat.
Instead, look for small batch and fair-trade producers such as Brooklyn-based Raaka, Portland's Woodblock or San Francisco's Dandelion Chocolate, who specialise in single origin bars spiked with seasonal flavours. All three ship nationwide and offer in-store experiences such as chocolate making classes and factory tours.
Chilli crisp
When COVID-19 hit, restaurants needed a way to survive restrictions on in-person dining. While most leaned on takeaway and prep-at-home meal kits, others went all in on merch. Nowhere is this more evident than the rise of chilli crisp – chilli oil, but with more "bits".
These branded jars look set to outlive this pandemic. Top players include New York's Nom Wah Tea Parlour and Xi'an Famous Foods (both also released cookbooks), along with RiceBox in LA.
Not travelling anytime soon? Australian restaurants did this too! Check out Colab Pantry's epic selection of condiments, including Chotto Motto's cult-status Crispy Chilli Oil.
LEAVE YOUR COMMENT