Discover Grapevine, the unlikely hidden gem of Texas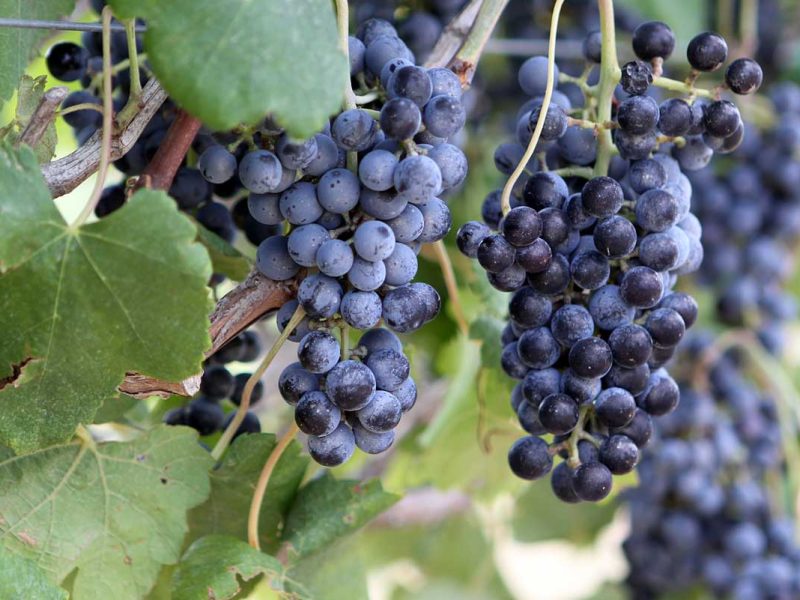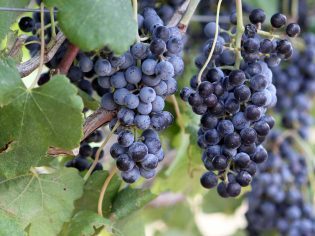 Grapevine is a hidden Texas gem, offering a rare mix of small-town charm and easy international access.
Grapevine, Texas provides an authentic taste of small-town Americana, hiding in plain sight minutes away from DFW International Airport.
Often overlooked for the neighbouring communities of Dallas and Fort Worth, Grapevine offers an experience in a unique, tight-knit Texas community that you'd typically have to drive hours into the desert to find.
Unlike the urban metroplexes of Dallas or Austin, it's the type of place where people still sport cowboy hats and extensive moustaches, unironically. The type of community where you'll find a photograph of the local policeman playing in a rock'n'roll band at the diner. Where you'll hear locals greeting each other by name on the streets.
Here's how to make the best of a weekend in Grapevine.
Day 1: Small-town charm with historical roots
Grapevine's story began before Texas even became a state in 1843, when General Sam Houston met with representatives of ten Native American nations to negotiate a peace treaty in the area.
Within a year, the first covered wagons rolled onto the scene with the early settlers of Grapevine.
Breakfast at Nash Farm
Nash Farm not only preserves the legacy of these pioneers, but they also bring history to life. The five-acre property is home to an original 1869 farmhouse, heirloom hardens, and a historic barn, as well as plenty of sheep, turkeys and chickens.
Nash Farm is free for visitors, but you can also pay for a special experience like a tour and farm fresh breakfast. Homemade biscuits and gravy, scrambled eggs hot from the fire-fueled, iron stove oven (courtesy of the resident chickens!), and fresh tomatoes and cantaloupe from the garden are all on the menu.
Explore Main Street
Grapevine's historic Main Street is hands down the cutest and most walkable that I've seen in Texas.
As you meander down the street, you'll see a bank that Bonnie and Clyde's gang once robbed, a filling station with an old pump out front that is now a restaurant, and the stately Grapevine Glockenspiel Clock Tower.
There are also plenty of modern boutiques and speciality shops. Stop by Grapevine Olive Oil Company to sample over 60 premium olive oils, sourced both from Texas and internationally.
Pop in Chocolate Hangover for some bourbon-filled truffles. Visit Farmers Market grocery store for a jar of their homemade Texas peach habanero salsa or pickled okra.
What I love most about this street is the locally owned, locally-sourced aspect. When you step into the funky dive called AJ's On Main, you'll most likely be greeted by AJ himself at the bar. When you take a peek at the small art boutiques by the train station, you can step into the back room and watch the local artists at work glassblowing.
Authentic Tex-Mex at Esparza's
The second the food hits the table at Esparza's, you'll understand why people brag that everything's bigger in Texas.
This classic Tex-Mex joint is known for its fishbowl-sized goblets of sweet, tangy margaritas, as well as its sizzling fajita platters and enchiladas. As a local Texan, I've eaten at many a Tex-Mex joint in my day and this is as good as it gets. I'm still dreaming of those pillow-soft, flour tortillas.
Where to stay in Grapevine
Try the trendy Hotel Vin which opened in 2020 and is close to the action, connected directly to the vintage train station at the end of town. As the name suggests, it's all about the wine here.
For those looking for a destination unto itself, Gaylord Texan Resort is part hotel and part Texas Disneyland. A sprawling microclimate of air conditioning, the property houses a replica of the Alamo, sports bars, and an escape room under its massive glass-domed roof.
Day 2: Local Texas Wine
As its name aptly suggests, Grapevine is home to some pretty incredible wine. There are more than 12 wineries within quick reach from Main Street that offer local, Texas wine as well as vinos from further afield.
My personal favorite was Cross Timbers Winery, located in a historic (and reportedly haunted) 1874 farmhouse. In the quaint tasting room, we munched on a charcuterie while the general manager treated us to tastes of their small production wine wares, as well as ghost stories.
There are also several winery tasting rooms directly on Main Street, such as Messina Hof Winery and Landon Winery.
Whenever you fancy some sustenance to balance out your beverages, be sure to stop in Mason and Dixie for lunch for some classic, Southern comfort food. We're talking brisket grilled cheese, tomato basil soup, and pimiento cheese dip served with pickled okra and Ritz crackers.
Top Tip: If possible, plan your trip to coincide with the largest wine festival in the American southwest, GrapeFest. Main Street is set up with food booths, a fun kids' zone, and a grape stomping competition.
During this long weekend, the opportunities for wine tasting abound beyond the tasting rooms in town. There's a courtyard with live music and wine tastings from one domestic U.S. source and one international (Sonoma and Sicily were featured this year). You can purchase an additional pass to a tent full of 100+ Texas winemakers offering samples of their products.
Day 3: Train to Ft Worth
Although there is plenty to do in Grapevine itself, one of the town's virtues is the easy accessibility to other top attractions in the Dallas-Fort Worth area.
Vintage Railroad Ride
Hop on one of the vintage railroad's authentic, 1920's coaches for a ride to the Fort Worth Stockyards that will be a joy for both children and adults alike. For extra fun, coordinate your train trip with one of their many special events, such as a Polar Express-themed ride at Christmas time, or the Jazz Wine train.
Fort Worth Stockyards
Once you arrive at the historic Fort Worth Stockyards, you can easily spend all day wandering.
Cowboys guide their cattle herds through the streets twice a day at 11:30 a.m. and 4 p.m. Shops offer entire walls of shiny cowboy boots in every colour, hat steaming services, and leather goods.
As for bars, be sure to check out the live music at White Elephant Saloon and sink into a literal saddle at the bar of Booger Red's for a "buffalo butt" beer – you'll understand the name when you walk in the door.
For a fabulous steak dinner, make a reservation at Cattlemen's Steak House. If you're feeling brave, try a cowboy specialty: calf fries, aka fried bull testicles.
Rodeo and Line Dancing
Fort Worth hosts the world's only year-round rodeo in the Stockyards, with impressive displays of bull riding, barrel racing, mutton scrambles for the kids, and so much more.
Afterwards, head to the world's largest honky tonk (this place is seriously huge) for line dancing, live music, billiards, and even more bull riding.
LEAVE YOUR COMMENT