Where to find the best Tex-Mex in Dallas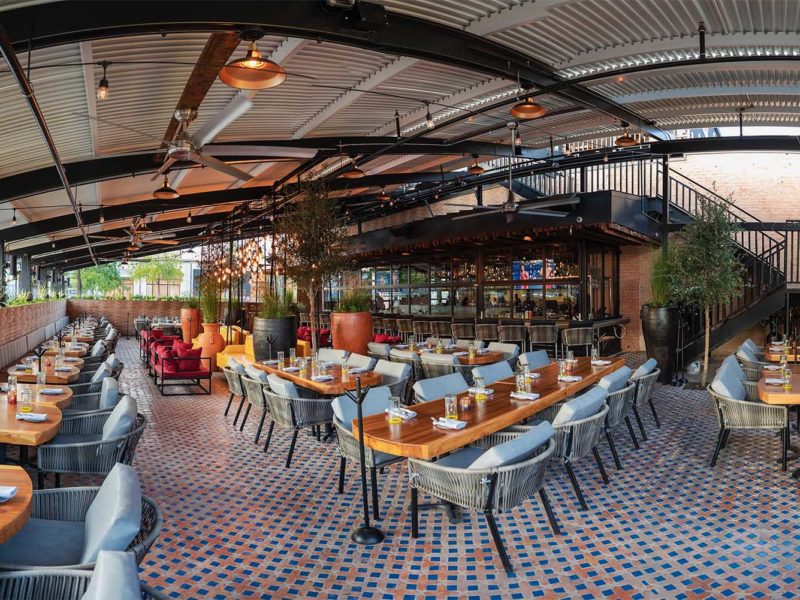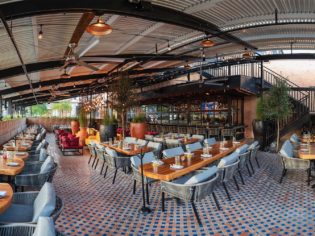 They really aren't lying when they say everything is bigger in Texas.
Real estate, hair and personalities tend to be larger than life. Thank goodness this rule continues to apply when it comes to the beloved cuisine of Dallas: Tex-Mex, a Texan and Mexican food fusion.
Oversized goblets of frozen margaritas, platters of steaming fajitas and bowls of yellow queso are some other key trademarks of a good Tex-Mex restaurant. There seems to be a Tex-Mex joint on every corner, so let this serve as your guide to the best in Dallas's best neighbourhoods.
Mi Cocina is a hot Dallas social scene on a Friday night. There are several different locations, but we recommend the Highland Park Village one for it's recently renovated glitz and rooftop. Fluidly accommodating family dinners, girls nights out and date nights, this Tex Mex restaurant offers all of the basics: good queso, good margaritas and a festive, yet refined, Mexican atmosphere. In fact, the margaritas (particularly the infamous Mambo Taxi) are maybe a little too good, which might have to do with the rumour that Mi Cocina won't serve anyone more than two.
Must try: Sunset enchiladas, tacos "de brisket" and the famous Mambo Taxi sangria-swirl margarita
Ambiance: a Dallas hot spot, accessible yet refined, always popping
Neighborhood: Highland Park. AKA the Beverly Hills of Dallas. Sip your marg surrounded by the storefronts of Prada and Gucci and, during the holiday season, tunnels of twinkling trees intricately wrapped with Christmas lights.
Address: 77 Highland Park Village, Dallas, Texas 75205 (multiple alternate locations)
What with the long happy hours, "Big as Yo' Face" burritos and abundance of Elvis statues, this colorful restaurant could potentially be accused of being a bit tacky, but could never be questioned as a fun spot with delicious, bona fide Tex Mex food. Chuy's follows the age-old Texas rule: everything is bigger. Portion sizes are generous to say the least. Great for a late night run as Chuy's has late night closing hours.
Must try: Stacked chicken enchiladas, crispy tacos and tortilla soup
Ambiance: Family-friendly, colorful, nonfussy
Neighborhood: Knox-Henderson
Address: 4544 McKinney Ave, Dallas, TX 75205 (multiple alternate locations)
Vidorra is the cool new kid on the block with its bustling rooftop, sleek design and extensive tequila menu. While it has all the Tex Mex essentials, such as sour cream enchiladas and nachos, there are a few standout menu items that speak to a more modern, American taste. For example, the fried avocado tacos or watermelon salad.
Don't be afraid to swing by in the morning as Vidorra uniquely manages to combine Dallas' two favorite dining categories: brunch and Tex Mex. Swap your French toast for a churro toast or start your day with a "Rise + Shine" quesadilla filled with scrambled eggs.
Must try: Sour cream chicken enchiladas, smoked brisket tamales, queso blanco (served in a 204 degree molcajete stone bowl)
Ambiance: Modern and chic
Neighborhood: Deep Ellum. The life of the Dallas party and best place to go for nightlife. There's plenty of bars with character, a bumping piano bar and an underground speakeasy.
Address: 2642 Main St, Dallas, TX 75226
Inspired by the coastal Meixican region of Veracruz, this restaurant leans a bit more to the traditional Mexican side, but it still has enough cheese, cumin and sour cream going on to classify as a great Tex Mex spot. The seafood is a definitive highlight of Veracruz, so make sure to dish up on shrimp, scallop and snapper dishes.
The people watching outside of the restaurant in Dallas' Bishop Arts district is almost as fun to behold as the artistic design inside the restaurant. In bold strokes of deep purple and lime green, the ambience is somehow both energetic and relaxed.
Must try: Arracheritas fajitas, shrimp and scallop catemaco, house margarita meltdown
Ambiance: Artistic and coastal
Neighborhood: Bishop Arts District. This neighborhood is a breath of fresh air for those who'd like a step away from the grit and glamour of the city center. Housed around the area's old-timey main street on North Bishop Avenue, the area is a haven for good food of all categories, alongside small niche shops.
Address: 408 N. Bishop Arts #107, Dallas, TX 75208 (one alternate location available)
Colorful and masterfully presented, Jose's Tex Mex is an upscale level of culinary creativity. Unexpectedly elevated ingredients, like brussel sprouts and duck, are sprinkled throughout the menu creating an accelerated level of fusion between classic Mexican and developing Texan tastes. The bright vibe of the restaurant doesn't stop at the food. The space itself is beautifully designed with clean lines and heaps of natural light. The outdoor patio is a spacious, lovely place to chat and sip a marg on a mild day.
Must try: Park Cities enchiladas, pescado ala veracruzana, horchata panna cotta
Ambiance: Upscale and immaculate
Neighborhood: University Park. Highland Park's sister neighborhood and home of Southern Methodist University (SMU). Mostly consisting of homes and upscale eateries.
Address: 4931 Lovers Lane, Dallas, TX 75209
LEAVE YOUR COMMENT