Airline review: Delta 40 Sydney to Los Angeles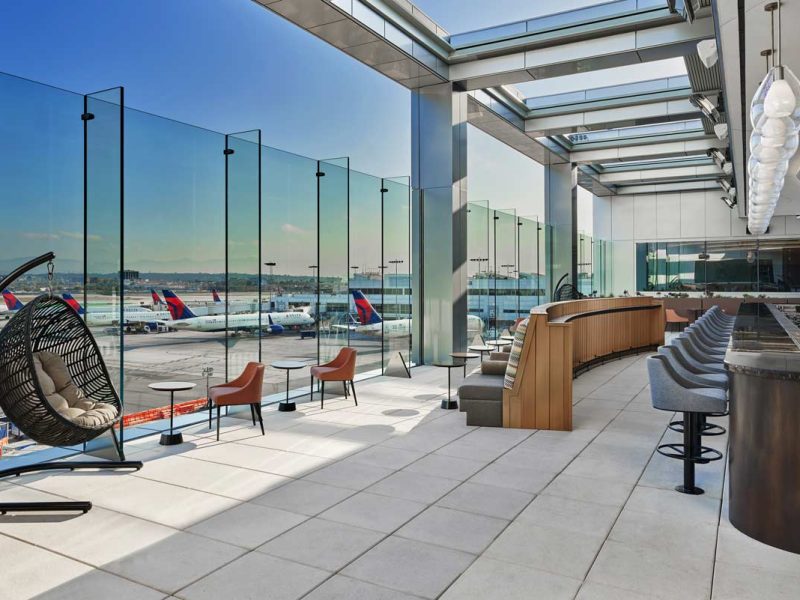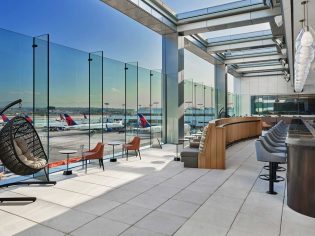 Fasten your seatbelts and get ready to take off with Delta as we head from Sydney to LA.
Delta Sydney to Los Angeles background
After merging with Northwest in Oct 2008 to become the world's largest airline (albeit by merging two struggling operations), one of the first moves of the new mega airline was to announce flights from LAX to SYD commencing July 2009. The arrival of Delta was the beginning of real competition on the lucrative transpacific route.
Delta returned to daily flights from Sydney to LA in March 2021.
The route
Sydney to Los Angeles
The aircraft
A350 900
Class
Business, Seat 8A
Duration
13 hours and 10 minutes
Departure time is an agreeable 9:35 am with the classic "land before you take off" arrival into LA at 6:10 am the same day.
The early arrival into LA does avoid the often chaotic and exhaustive customs clearance at LA. It is important to note two things.
First, if you are staying in LA you will have a long delay to be able to access your room so consider booking a room for the night before you arrive.
Second, if you are making a connection, you do need to get your bags and clear customs and then recheck your bags. It is not as painful as it sounds as there is a dedicated area to recheck your baggage for the connecting flights 50m after clearing customs at the rather fab Tom Bradley International Terminal. The walk to the next terminal from which you will depart can be the unavoidable pain.
Check in
The check in process online was well-designed and helpful to make sure all your documentation was in place and no nasty surprises could eventuate at the airport. You need to upload passport details and vaccination certificates which were processed painlessly.
Delta encourages you to use their app however unless you are a loyalty club member, SkyMiles, it is not that helpful; you can't actually access the boarding pass or specific information (well this reviewer couldn't).
There was no way to have the boarding passes texted to your phone. So, you will either need to print boarding passes at home or at the airport which is ok when you are checking baggage but irritating if you are only taking carry-on.
Lounge and pre-departure
The lounge is the Premium Plaza lounge which is as small as a New York City apartment and would accommodate probably 60 guests max. The food choices were standard for breakfast; hot food as expected – eggs, sausages, potato gems plus toast. Lighter cold offerings were fruit, cereal, yoghurt and salad?
Dietaries are not really accommodated, so no gluten-free toast or coconut yoghurt for example.
There is barista coffee and a limited bar, but it is not self-service.
If you are connecting to other destinations the Delta Sky Club lounge in terminal 3 is a stark and welcome contrast. The scale is one thing but the food offerings are outstanding, this reviewer would have been issued with a stalking notice had they returned for more of the avocado toast breakfast. If travelling with the young'uns be aware of the "candy" bar in the corner – it's fun but a free for all by the littlies could have some unintended and disastrous consequences.
The seat
The long-haul business class seat is the much-lauded and award-winning Delta One Suite designed by Irish design outfit Thompson Aero Seating. When the design was first revealed in 2017 the Delta One Suite won the Crystal Cabin Award for best cabin concept – before anyone actually paid to fly in it.
It is a 1-2-1 seating configuration.
The suite comes with bedding from COZ-Z-Z which is made from 100 per cent recycled plastic bottles. The bedding is a blanket and large pillow.
There are preset controls; upright, relax (recline), lounge (foot up reclining) and bed (180 degrees flat). Single adjustments for the back, seat and leg supports are possible as well.
There is plenty of space for storage of shoes, laptops and books. There is also a USB charging slot plus an international compatible power point so if you forget or pack adaptors in checked luggage you are ok.
So, while the seat was lauded in 2017, in 2022 it is a competitive business-class flight.
The do not disturb lighting with the sliding privacy door does give added privacy.
The bedding is rudimentary for business class. No "mattress" (a second soft topper blanket to fit over the seat) as supplied on other business class offerings like Qantas does mean the harder seating, even if it is memory foam, is a rigid sleep. In lie flat the bed did feel shorter than other products.
The suite lighting could be dimmed at five different levels and overhead lights for reading and work. However, there was not a smaller reading light (a bedside lampesque) as is found in other business class seats.
Food and wine
The menu, impacted by some of the current supply chain issues, is a simplified mains-only with QR code to open explore the entire menu.
The choices were for main course (entrée in American speak). A choice of; herb-crusted lamb with sweet potato puree and green beans; grilled chicken breast, crispy brussels sprouts, mash potato and rosemary jus; pumpkin ravioli with sage cream.
An hors d'oeuvres of soft cold nuts and cheese cubes was an exciting start. The soup starter was a highlight, thick with a hint of curry and pepper.
Unfortunately, the lamb's crust had lost its crunch and was more a paste and the beans were the grey-green colour that implied the nutritional value had long left the scene. Despite this, the meat itself was cooked to medium and maintained the gaminess one loves for lamb.
The online menu suggested a wine list is available. Upon inquiry, the attendants suggested waiting to view the bottles when they arrived. When the wine caddy arrived, like a watercarrier from a rugby match, the offerings were "house blend white", Alsace pinot gris, a US pinot noir and an Argentinian malbec.
The pinot gris was in the American style, bold and sweet with little structure so it falls apart in the mouth, but the malbec was a better balance of the fruit and tannin to hold up against the lamb at 30,000 feet.
Amenities
The amenities kit is special. A partnership with the Mexican social impact organisation Someone Somewhere, the bag is made by traditional artisan Mexican textile makers. The artisans come from the five poorest states of Mexico and 98 per cent are women. Each bag tells you who the maker was and where they made it.
Roberta in Michoacán made our bag. Inside were the luscious Grown Alchemist lip balm, and hand cream plus bamboo toothbrush, toothpaste, ear plugs, eye mask and pen.
Entertainment
The 18-inch (45cm) screen is accompanied by decent headsets that are relatively noise cancelling – not as good as your own but better than other 'home brand' supplied by other airlines.
The extensive list of movies are sourced from both streaming and TV content makers like Hulu, HBO Max and Showtime as well as movie distributors for the latest thrillers, romance and comedies plus the mandatory plethora of Marvel blockbusters. There are few if any entire box sets of TV shows.
Audio via Spotify playlists and podcasts round out the audio offering.
The main search function is via genre or all, there is no easy alphabetic navigation which would be helpful.
Luggage
The standard business class luggage allowance is 23kgs plus carry on.
Wi-Fi
Wi-Fi was available throughout the flight. There is a free text and message offering for US customers of T0Mobile.
For regular Delta fliers, there is a monthly subscription for Wi-Fi access. The single-flight Wi-Fi cost was US$21.95 and reliable and relatively fast for the duration of the flight.
Emissions and offsets
The flights were arranged by a travel advisor and not offset at time of booking. Delta has removed its carbon calculator for the time being as they have recently appointed a new Chief Sustainability Officer.
We chose to offset the flights retrospectively via Internationaltraveller.com's preferred and trusted carbon offset scheme Greenfleet for $178.20.
Rating
Wi-Fi was outstanding, entertainment competitive, lounge in Sydney ok but outstanding in LAX, the bedding could be improved, and the food was good but only good.
3.5 / 5 stars.
P.S We did make allowances for the current supply chain challenges.
Experience luxury travel, and book your next flight at the best fares when you fly with Delta Air Lines.
LEAVE YOUR COMMENT