The hottest openings and travel news you missed in North America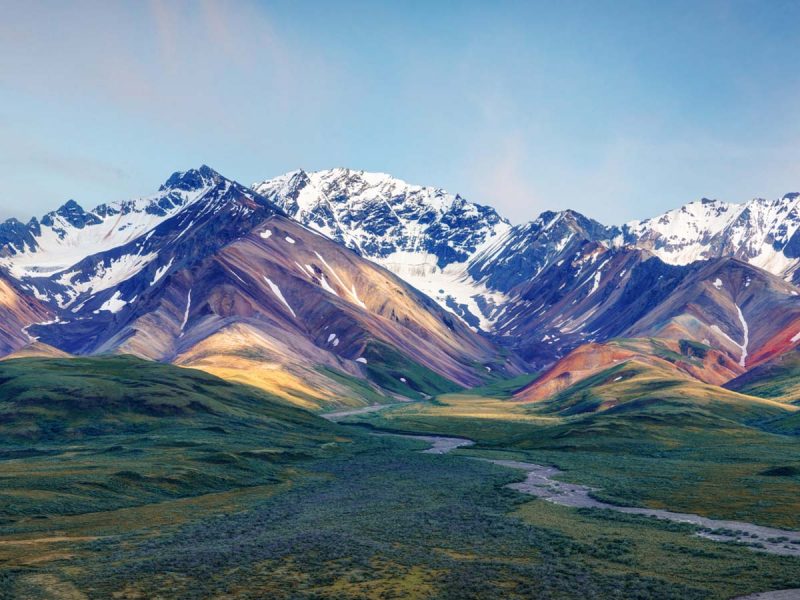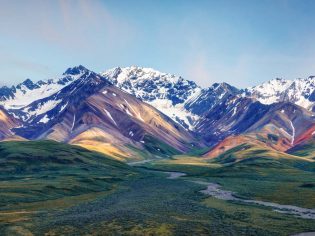 It's been a while since we've been out there, but the world hasn't stopped moving. From the latest hotels to new retreats in far-flung destinations to museum openings and what's trending, here is all the inspiration you need to inform your travel plans to North America this year and beyond.
Los Angeles: find new places to stay, eat and explore
The City of Angels is also a city of reinvention and returning visitors will find it abuzz with new places to stay, eat and explore on repeat. In food news, L.A. has welcomed a new wave of all-day dining options including a landmark Sunset Boulevard venue for Superba Food + Bread and a couple of hotspots installed in new destination hotel Downtown L.A. Proper: rooftop Cara Cara and opulently designed Caldo Verde. Meanwhile, those keen to explore the eclectic and innovative food scene of Downtown L.A. by foot can tag along on a new guided tour led by Culinary Backstreets.
The much-anticipated opening in September last year of the Academy Museum Of Motion Pictures – the world's premier institution dedicated to the art and science of movies – signals that arts and culture continues to thrive, but the biggest boom no doubt has come in the hotel stakes.
Head to Hollywood for several new openings including The Godfrey, just south of Sunset Boulevard with immersive interior design inspired by Old Hollywood and a curated art program; Thompson Hollywood, a luxury lifestyle hotel that brings California cool and a mélange of dining concepts to the heart of Hollywood; and the modern and spirited Tommie Hollywood. Pendry West Hollywood brings a fresh take on modern luxury to Sunset Strip while storied hotel Fairmont Century Plaza, at the centre of iconic moments throughout pop culture since 1966, has been completely reimagined after a five-year renovation. Or divert your attention to Culver City (one of L.A.'s coolest neighbourhoods) and nearby up-and-coming West Adams (one of its most historic), where The Shay and Alsace respectively give travellers the opportunity to experience a different side of the city.
Visit the First Americans Museum, Oklahoma, USA
The largest single-building tribal cultural centre in the USA has opened in Oklahoma City to celebrate a shared American history through the stories of the state's 39 Tribal Nations – the name Oklahoma itself comes from two Choctaw words, okla and homma, meaning 'Land of the Red People'. At over 15,000 square metres and decades in the making, First Americans Museum is a platform for state-of-the-art exhibitions and plenty more besides.
Stay in the Arizona desert at Ambiente, Sedona
Americans travelling on home soil lately have been especially drawn to the healing power of Sedona; the imminent opening of Ambiente, a Landscape Hotel, designed to blend in with the Arizona desert city's landscape of mystical red rocks and the first of its kind in North America, will provide deeper earthing still.
Embark on one of the three new Pole-to-Pole Expedition Cruises
Hurtigruten Expeditions has announced three new Pole-to-Pole Expedition Cruises on two of the world's most sustainable cruise ships (the small-sized battery-hybrids MS Roald Amundsen and MS Fridtjof Nansen). Exploring the planet from its extreme north to its deepest south, these seriously epic journeys set sail in August 2023. Clocking in at almost 100 days, the 'Ultimate Bucket List' route departs Vancouver before taking in Alaska, the Northwest Passage, Greenland, Central and South America and finally reaching the fabled depths of Antarctica.
Experience Hawaii on a deeper level with the Malama Hawaii Program
After the pandemic provided a moment of pause, Hawai'i is inviting travellers back to discover its islands on a deeper level. Inspired by the word mālama, meaning to care for, preserve and protect, the Mālama Hawai'i Program highlights the relationship between the state's natural beauty and vibrant culture through volunteer opportunities such as tree planting, reforestation projects, beach clean-ups and quilting sessions; discounts and free extra-night stays are available for participants.
Stay at Clayoquot Wilderness Lodge, Vancouver Island, Canada
Australia's Baillie Lodges went global in late 2020 with the addition of Clayoquot Wilderness Lodge to its portfolio, meaning you can experience the wild luxury the brand is known for (with properties including Longitude 131° and Silky Oaks Lodge), Canadian-style. Here, among the coastal rainforest of Vancouver Island in British Columbia, and accessible only by seaplane, lies a blissfully remote lodge replete with 25 luxurious white canvas tents, each with a view of namesake Clayoquot Sound.
Little Island: New York City's newest performance venue
Rising from the site of a derelict pier on the Hudson River is New York City's newest (and possibly most eccentric) public space and performance venue. With a 687-seat amphitheatre and designed by British architect Thomas Heatherwick, the $357 million Little Island is a floating park propped up by 132 concrete pilings, or 'tulips', and backed by billionaire Barry Diller and his fashion designer wife Diane von Fürstenberg, who also helped fund the development of the nearby High Line.
'Rockies to Red Rocks' on the Rocky Mountaineer
With its luxury glass-dome trains winding through the wilds of North America, Rocky Mountaineer is synonymous with the Canadian Rockies, Western Canada and the American Southwest, and last year it upped the ante further with the launch of a brand-new route. The two-day 'Rockies to the Red Rocks' journeys between Moab, Utah and Denver, Colorado through awe-inspiring landscapes of mountains, canyons, red desert and geological marvels.
Don't miss: Alpine Distilling in Park City
Gin aficionados travelling through Utah take note: Alpine Distilling in Park City has taken gold at the Gin of The Year 2021 ceremony in London; visit its new Alpine Bar for award-winning craft cocktails and pie.
LEAVE YOUR COMMENT