8 underrated U.S. cities to visit in 2022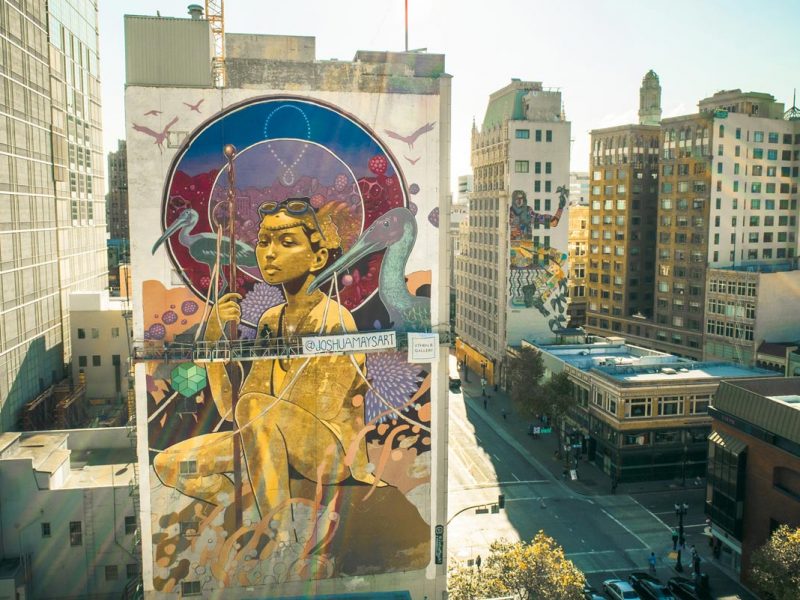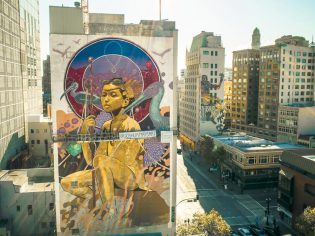 If you want to avoid the crowds and travel more sustainably on your next U.S.A trip, here are our top recommendations.
It might only have been a year or two since Australians were able to easily jet off to the States, but we're already dreaming of getting back to our old haunts. New York's thriving gallery scene, a freezing cold Chicago day, warmed by a hot slice of deep-dish pizza, and sundowners at one of LA's hidden rooftop bars.
Honestly? Just thinking about it is enough to make anyone buy a one-way ticket.
But we'll let you in on a little secret: it's the other American towns that are having a moment. And in the wake of the pandemic, locals have cottoned on, ditching the big cities to see what else is on offer. So on your next trip, why not try the same?
From artist-run street parties to deep south delicacies, here's what to expect when you make the U.S. city switch in 2022.
Switch Nashville, Tennessee for Knoxville, Tennessee
Best for: Those fascinated by country music history and culture.
A trip to the Tennessee capital is a no-brainer for country music fans, which received a whopping 16 million visitors in 2019. But if you're seeking the road less travelled, try Knoxville instead. An endearing riverside college town, Knoxville is the gateway to the Great Smoky Mountains that offers plenty of live music, incredible nature trails and fascinating Appalachian history.
Highlights
Take a self-guided Cradle of Country Music Walking Tour and learn about Knoxville's superstar connections with musicians like Elvis Presley and Dolly Parton. Stroll through the Market Square's Farmer's Markets, and catch college-football fever at a University of Tennessee game.
Catch your breath and escape into the wilderness of the Appalachian Trail, a portion of which runs through the UNESCO World Heritage-listed Smoky Mountains.
Side trip recommendations
A day out at the iconically kitsch Dollywood theme park at Pigeon Forge.
Switch Palm Springs, California for Albuquerque, New Mexico
Best for: Those craving a visit to a real American desert town.
Visitors might love the art-deco resort town of Palm Springs, but next time we'll be going to Albuquerque. Recently named as one of the most hipster towns in the US, the desert oasis has a striking pastiche of architectural styles, delectable New Mexican dishes, and (in a major win for the starving artist set) is a surprisingly affordable destination.
Highlights
Breathe in the dry desert climes, as you order tamales, cruise the flashy neons of Route 66, or perch with a pint in one of the town's many breweries. Walter White fans will recognise the town as the real-life set of the gritty Western series, Breaking Bad, and can book a tour of filming locations.
Once a year in Albuquerque, hundreds of brightly coloured balloons take to the skies during the International Balloon Fiesta. But the 300-year Old Town (the site of the original Spanish settlement), the Indian Pueblo Cultural Center and the Petroglyph National Monument can be enjoyed all year round.
Side trip recommendations
The town of Santa Fe is just 100 kilometres away.
Switch Napa, California for Grapevine, Texas
Best for: Those wanting to experience a different kind of wine culture.
Millions visit the Californian wine region of Napa every year. Instead, strap yourself in for a road trip down south to the vineyards of Grapevine. A major centre of the Texas Wine Trail, this gorgeous part of the Lone Star State's wine country dates back to the 1840s.
Highlights
If you had to pick a time to visit, it would be during GrapeFest. Held annually during late September, you can try out the city's winery tasting rooms on an Urban Wine Trail or hang out with locals at a wine pavilion during the festival.
For a dry adventure, hitch a ride on the Grapevine Vintage Railroad. You can also take a stroll down Grapevine's historic Main Street, checking out restaurants, shops and galleries.
Side trip recommendations
Grapevine is located between Dallas and Fort Worth.
Switch Grand Canyon National Park, Arizona for Moab, Utah
Best for: Adventure lovers seeking off-the-radar adrenaline thrills.
While many travellers flock to see the awe-inspiring maw of the Grand Canyon, alternative geological wonders can be found at the glowing red rocks of Moab in the neighbouring state of Utah. Here, you can raft, hike and climb to your heart's content – all in the space of an action-packed long weekend.
Highlights
Go whitewater rafting on the mighty Colorado River, and take a 4X4 tour on the hair-raising Hell's Revenge trail. Hike to the base of the Fisher Towers, where experienced climbers can then scale the sandstone stacks.
Slow it down by finishing the day with a trip to the Arches National Park to see the sunset over the Delicate Arch formation. Nearby Canyonlands National Park attracts even fewer visitors, despite boasting beautiful sites like the Mesa Arch.
Side trip recommendations
Continue your wilderness adventure at Zion National Park.
Switch Aspen, Colorado for Taos, New Mexico
Best for: Those wanting snow sports alongside Native American history.
Aspen gets brand recognition, but Taos offers something special for those chasing the snow. As well as world-class skiing, it has a rich Native American and Hispanic history, and a strong culture of artisanship. In fact, USA Today and Airbnb have both named Taos as a spot to watch when it comes to travel.
Highlights
Take on the slopes up in Taos Ski Valley, whose terrain can make for exhilarating, and challenging, powder runs. And unlike other snowboarding and ski centres, you won't get massive queues for the lifts at Taos. (At least, not yet.)
Outside of ski season, you can still tour the UNESCO World Heritage-listed Taos Pueblo. It's an ancient, living Native American community that dates back around a millennia. Hike and mountain bike in the Rio Grande del Norte National Monument, and soak your tired muscles at its hot springs.
Side trip recommendations
Santa Fe is to the south, while to the north at Colorado Springs you'll find the epic Garden of the Gods Park.
Switch Los Angeles, California for Oakland, California
Best for: Those wanting to soak up contemporary American arts and culture.
While L.A. is filled with creative types, the artistic scene there can sometimes feel like a game of insiders. Instead, head upstate to Oakland. This redwood-fringed city has a buzzing arts scene, vibrant community culture, and is well-known as the birthplace of the Black Panther Party, as well as other social justice movements.
Highlights
Take a self-guided tour of Oakland's street art and murals, of which the city has over a thousand, and its galleries. Whatever you do, try to line up your trip on the first Friday of the month: that's when the First Friday Street Festival is held. It's a massive block party, powered by Oakland's artists, performers and creatives.
The Chinatown here dates back to the 1850s, and as one of the oldest in the USA, it's a must-see. Support local communities and try out some of the city's top Black and POC (people of colour)-owned restaurants.
Side trip recommendations
Drive out to Yosemite National Park for granite cliffs and raging waterfalls.
Switch The Hamptons, New York for Portland, Maine
Best for: Those wanting an American beach getaway, complete with salt water taffy.
While The Hamptons looms large in the cultural imagination, it also comes with a hard-to-swallow dose of traffic and budget blowouts. Instead, drive north to the charming harbour of Portland, Maine, for sandy beaches, and world-famous, buttery lobster rolls.
Highlights
Admire the historic lookout at Portland Head Light, and explore the streets and wharves of Old Port. At the downtown Arts District, the cosy Museum of Art has a deceptively impressive collection that includes works by Warhol and Monet.
Food buffs can hop on a lobster cruise, and at the end, purchase a lobster to take to a nearby restaurant, where they'll cook it up in the ultimate New England sea-to-plate experience.
Side trip recommendations
The spooky town of Salem, Massachusetts is an hour-and-a-half drive away.
Switch New Orleans, Louisiana for Lafayette, Louisiana
Best for: Those wanting to try out another side of the deep south's cuisine.
The home of the Mardi Gras celebrations will always have a special place in our party-loving hearts. But outside of NOLA, there are many other Cajun and Creole cultural memories to be made in Louisiana. And we suggest starting in the steamy kitchens and roaring country dance halls of Lafayette, LA.
Highlights
Here, expect a one-of-a-kind blend of Cajun-French flavours; a veritable taste explosion that reflects the heritage of the Acadian diaspora. Walk the streets of Lafayette's Downtown, and stop to try the boudin: the celebrated Arcadian dish of rice and pork sausage. Keep some room for the étouffée (shellfish and rice), a big bowl of gumbo, and of course, a crawfish boil.
Side trip
Take a day to check out the Jungle Gardens of Avery Island.
LEAVE YOUR COMMENT