The hottest openings and travel news you missed in Asia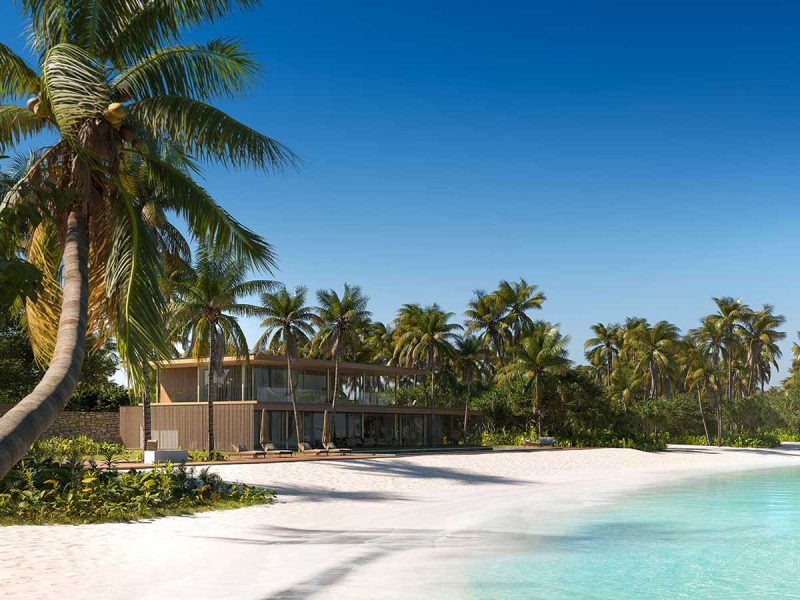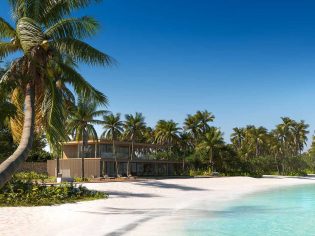 It's been a while since we've been out there, but the world hasn't stopped moving. From the latest hotels to new retreats in far-flung destinations to museum openings and what's trending, here is all the inspiration you need to inform your travel plans to Asia this year and beyond.
Must-stays in the Maldives
Here, we take a deep dive into the best resorts dotted around the Maldives for the luxury-seeking traveller.
Waldorf Astoria Maldives Ithaafushi
Scattered across three islands, this luxe five-star resort features 119 beach, reef and overwater villas, an impressive 11 dining venues and bars (including a treetop restaurant) and a blissful lifestyle spa and wellness sanctuary.
The Ritz-Carlton Maldives, Fari Islands
Encompassing four islands, the sleekly minimalist Ritz-Carlton Maldives, Fari Islands offers guests the requisite beachfront and overwater villas, which come with private infinity pools, butler service and water views to infinity, as well as seven restaurants and bars, an overwater spa and easy access to the shopping and dining of Fari Marina.
Patina Maldives, Fari Islands
Sharing its Fari Islands location with Ritz-Carlton (but at a suitable remove), Patina Maldives is the first Maldives property of luxury hoteliers Capella Hotel Group. Guests can choose from one of 90 private pool villas or 20 studios, which all o er easy access to the social scene of Fari Marina Village and the chic Fari Beach Club.
The Chedi Kudavillingili
A super-quick 25-minute speedboat ride from the airport in Malé, the boutique Chedi Kudavillingili will have beach villas, overwater villas and double-storey villas, as well as an overwater spa, beach club and exciting food and beverage options that include hawker-style stalls.
Le Méridien Maldives Resort & Spa
Located within Thilamaafushi Island in the Lhaviyani Atoll, Le Méridien Maldives Resort & Spa is all about the water, surrounded as it is by fringing reefs teeming with marine life including pods of manta rays and turtles. You can choose from Beach, Sunrise and Sunset categories of bungalows and villas (including overwater options) or live the life of island luxury in the three-bedroom Thilamaafushi Villa.
Raffles Udaipur opens in India
India is renowned for its luxury accommodation offerings, with any number of former maharajas' palaces reinvented as five-star hotels, so Raffles Udaipur had a lot to live up to; it certainly doesn't disappoint. Located on an 8.5-hectare private island in the waters of Udai Sagar Lake and reached by a leisurely boat ride past flamingos, storks and ibises, the grand facade of cupolas and columns set in lush green gardens houses 101 elegantly grand rooms, suites and signature suites, with hand-crafted furnishings, garden views and private butler service.
New art galleries and museums in Asia
A cache of new arts venues across Asia embraces everything from photography to robotics to priceless royal treasures within a stunning collection of historic and architecturally impactful buildings.
Taipei Performing Arts Center
Opening mid-year in the Taiwanese capital, the 59,000-square-metre Taipei Performing Arts Center, designed to traffic-stopping effect by Rem Koolhaas and David Gianotten at OMA, will be the new home of the country's leading arts groups. There will be three auditoriums including the Globe Playhouse, a spherical theatre designed to resemble a planet, as well as a plaza that will host public art and cultural events.
Singapore Art Museum, Singapore
Singapore Art Museum's sleek new space at Tanjong Pagar Distripark, in the thick of the city state's bustling industrial port, has art spread over two levels, with a cafe and bookshop set to join the roster mid-year.
M+, Hong Kong
The already-open M+, one of the largest museums dedicated to contemporary 20th- and 21st-century visual culture in the world, located within the West Kowloon Cultural District, will this year be joined by the neighbouring Hong Kong Palace Museum, a starkly modern building that will house some of China's imperial treasures, permanently on loan from the Forbidden City in Beijing.
Museum of Art and Photography, Bengaluru, India
The passion project of businessman and collector Abhishek Poddar, the Museum of Art and Photography will open in Bengaluru, India, towards the end of the year with a collection that will include more than 18,000 artworks, covering mediums from paintings to photography to textiles and sculptures and spanning the 10th century to the present day.
Robot & AI Museum (RAIM), Seoul, South Korea
With a suitably futurist design by Turkish design studio Melike Altınışık Architects (MAA), and constructed with the use of robotic construction (including 3D printing) and drones, Seoul's Robot & AI Museum (RAIM) will concern itself with all things robotic.
New luxury accommodation in Japan
Japan's intoxicating clash of old and new is vividly on display with this collection of diverse newcomers has a sleek Japanese aesthetic that marries the modern with the traditional. With soaring beamed ceilings, minimalist yet welcoming rooms and suites looking out to nature and private onsen baths, the experience of luxury here is enveloping.
Field Suite Spa Headquarters
Designed by superstar architect Kengo Kuma, the enigmatically named Field Suite Spa Headquarters – opening in the mountains of Niigata in April – will present as a luxury spa resort engulfed by nature. Soak in an open-air onsen and stay in one of three villas or choose the jyubako, a tiny yet precisely designed mobile hut.
Nordisk Hygge Circles
Anchored in the pristine Mie Peninsula, new luxury campground Nordisk Hygge Circles is glamping, Japanese-style (read: impeccably done). Designed by Danish architects Nordisk, the site will have circular cabins and glamping tents, and an area where guests can pitch their own tents.
The latest openings in Bali
If you needed any other reason to return to Bali than it being Bali, here are a few: Anantara Ubud Bali Resort and Patina Ubud are both nearing completion in the lush surrounds of this favoured inland retreat; the perennially popular Potato Head Beach Club has unveiled Sunset Park, a dazzling rooftop location where guests can indulge in spectacular sunsets and local cuisine; and Kimpton is set to open a luxe new property, Kimpton Naranta Bali, filled with its signature eclectic colour and style.
Asia's top World Heritage Sites
Asia has an abundance of riches when it comes to compelling cultural sites, many of them steeped in ancient traditions and rituals. This fact is reflected in the seven newly-minted UNESCO locations there (including two each for Japan and India). Here, the World Heritage sites worth seeing for yourself.
Jomon Prehistoric Sites, Hokkaido + Tohoku, Japan
Spread across the southern part of Hokkaido and northern Tohoku, these 17 archaeological sites track the development over 10,000 years of the Jomon culture and its rituals and beliefs.
Kakatiya Rudreshwara Temple, Telangana, India
Popularly known as Ramappa Temple, this Shiva temple is located within the walled complex of Kakatiya, built between 1123 and 1323. The ancient, intricately carved temple is easily reached on a day trip from Hyderabad.
Quanzhou: Emporium of the World in Song-Yuan, China
A maritime centre during the Song and Yuan periods from the 10th to 14th centuries, the city includes archaeological remains, Islamic tombs and the 11th-century Qingjing Mosque, one of the earliest Islamic buildings in China.
Southern Islands of Japan
Encompassing Amami-Ōshima Island, Tokunoshima Island, northern parts of Okinawa Island and Iriomote Island, this 42,698-hectare site has huge biodiversity value, boasting subtropical rainforests and a number of endemic species.
Korean Tidal Flats (Getbol), South Korea
These stunning tidal flats stretch along the southern and south-western coast of South Korea, and are home to literally thousands of animal and plant species.
Kaeng Krachan Forest Complex, Thailand
Located near the Thai border with Myanmar, within the Tenasserim Mountain Range, this semi-evergreen, dry-evergreen and moist-evergreen rainforest provides habitat for everything from the Asian elephant to the endangered Asiatic wild dog. Tours are available from Bangkok.
Dholavira: a Harappan City, Gujarat, India
Occupied between 3000 and 1500 BC, this is the southern centre of the Harappan Civilisation, which occupied the arid island of Khadir, Gujarat. The fascinating archaeological site is made up of a fortified city and cemetery.
The Tokyo Toilet project
In the perfect example of an 'Only in Japan' level of attention to detail and aesthetics, The Tokyo Toilet project has seen 17 public toilets in the bustling inner-city neighbourhood of Shibuya reinvigorated by some of the world's most celebrated and sought-after architects and designers to stunning effect. Australia's own Marc Newson and Pritzker Prize-winner Tadao Ando, of Japan, were among 16 creators involved in the toilet project.
LEAVE YOUR COMMENT