Affordable Malaysia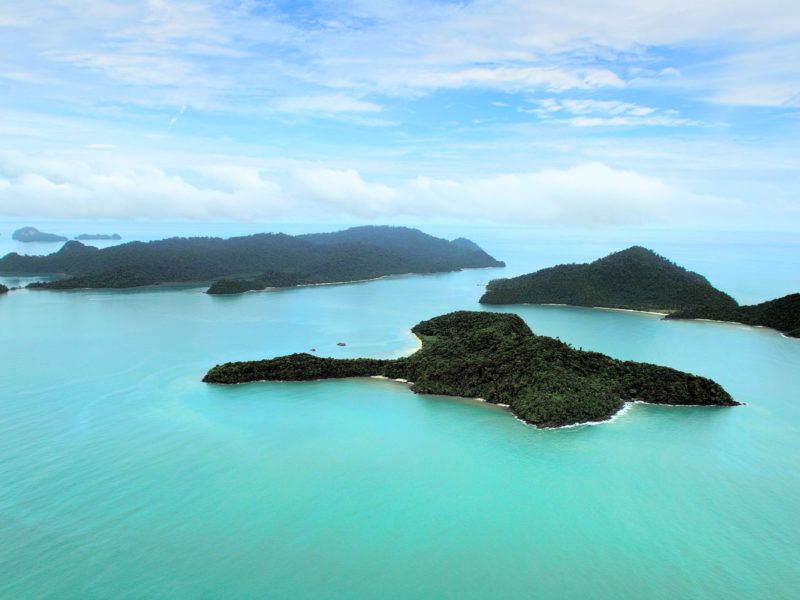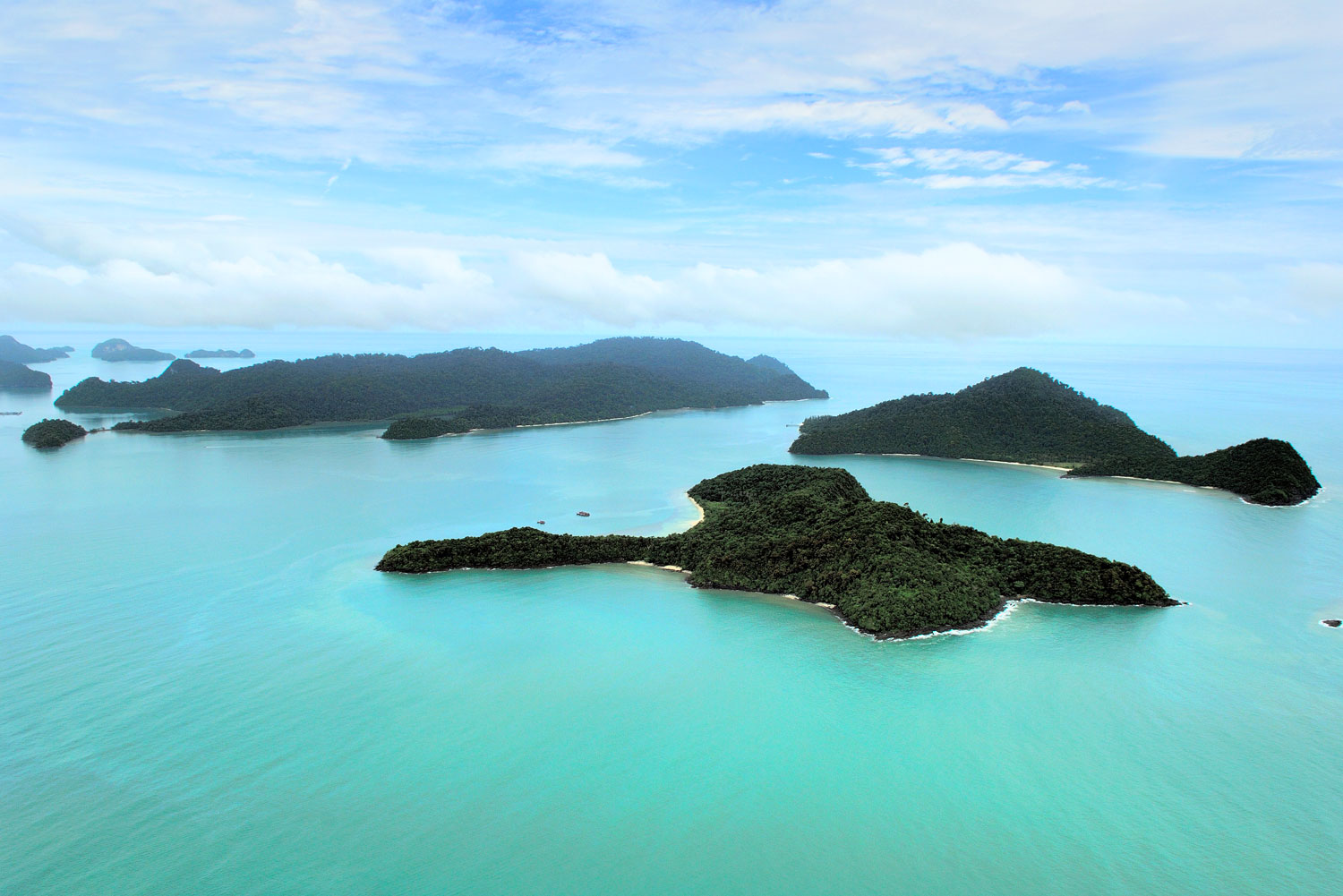 How to eat, stay and play in Malaysia without breaking the bank.
Best for Culture: George Town
Established in 1786 as a tin port for the British East India Company, World Heritage-listed George Town is one of Asia's best-preserved colonial towns.
Sleep
A former stables, Muntri Mews (doubles from 300 ringgits, or $94) is the latest venture from Australian hoteliers Karl Steinberg and Christopher Ong.
The charcoal-grey weatherboard building offers nine rooms and an airy street-side café serving local staples like nasi lemak in the heart of George Town's heritage quarter.
The duo are currently putting the finishing touches on Noordin Mews (doubles from $66), a 16-room hotel on the outskirts of the heritage zone with a swimming pool and café decorated in what they call "Chinese Hollywood", the sexy art deco of 1930s Shanghai.
Play
Explore George Town with the Penang Heritage Trust (pht.org.my; tours from $57), who take small groups through Little India and to artisanal workshops.
Pick of the many museums is the brilliant blue Cheong Fatt Tze Mansion (cheongfatttzemansion.com), former home of shipping mogul Cheong Fatt Tze, built in the 1880s on principals of feng shui.
Chinese revolutionary Sun Yat-sen architected the fall of the Qing dynasty from a terrace house, now museum, at 120 Armenian Street (sunyatsenpenang.com).
Eat & Drink
Penang is renowned for its extraordinarily diverse local foods, like char kway teow (Hokkien-style fried noodles) and assam laksa (a sour mackerel soup that blends Chinese and Malay spices).
There are better food courts, but none that dish up location, atmosphere and cheap beer like Red Garden (20 Leith Street; redgarden-food.com).
For superb local Chinese cuisine, head to Tek Sen (18 Carnarvon Street; +60 12493 9424). The tamarind-based fish curry and salted fish bean sprouts are both excellent; the double-fried pork belly almost ethereal.
For lunch, French-born Mathieu Guegan at 42° La Boheme (42 Sri Bahari Street) bakes croissants and quiches that would stand up in Paris.
Best for the Beach: Langkawi
A cluster of 99 islands off Malaysia's northwest coast, the languorous resort island of Langkawi is South East Asia's only UNESCO-designated Bio Park.
Sleep
Set inside a quiet tropical garden overlooking Pantai Cenang, Langkawi's main tourist strip, Sunset Beach Resort (+60 4955 6200; doubles from $60) has 28 clean and cosy rooms with private verandas or patios.
Offering a few more luxuries, the freshly renovated Four Points by Sheraton (+60 4955 6888; doubles from $108) sprawls onto a private beach at Kuala Muda.
The 214 spacious rooms each have plush beds, rain showers and bathtubs.
Other perks include Langkawi's largest infinity pool – which spans a whopping 1680m2 – a kids' pool, a fitness centre overlooking the sea and free Wi-Fi in public areas.
Play
German-run Blue Water Star Sailing (+60 13407 3166) offer cruises around the island's south coast, stopping at uninhabited beaches en route.
The best pick for your wallet is the boozy Sunset Dinner Cruise on a traditional wooden schooner for $140 per person. Hire a car to explore the island's forests, buy bags of tropical fruit straight from the farmers and spot hornbills.
Then, get your bearings over the island on the vertiginous Langkawi Cable Car (At Oriental Village, Burau Bay; adults $10) that flies to the 700m-high Sky Bridge suspended on top of Machinchang Mountain.
Eat & Drink
Pick your own fish at Orkid Ria (Lot 1225 Jalan Pantai Cenang; +60 4955 4128) and have them barbecue it over wood flames.
On Pantai Tengah, L'Osteria (Lot 2863 Jalan Pantai Tengah; +60 4955 2133) dishes up great thin-crust wood-fired pizzas. More upmarket, Nam at Bon Ton (+60 4955 6787; bontonresort.com) is set in a traditional Malay house. Order the Nyonya platter and feel good that the profits from the restaurant will go to support the resort's cat and dog shelter.
Langkawi's best Malay food is at Gulai House, an open-air restaurant set deep in the rainforest at the Datai Resort (+60 4959 2500; thedatai.com.my).
Best for Adventure: Kota Kinabalu
Home to the world's oldest forests and three quarters of its marine ecology, Sabah's languid capital, Kota Kinabalu, crows numerous escapades from its doorstep.
Sleep
In downtown Kota Kinabalu, Hotel Eden 54 (doubles from $37) has 23 small but stylish rooms in red and green; beware that the cheapest rooms don't have windows.
A few notches up in class, the Jesselton Hotel (doubles from $65) was built after Japanese occupied forces bombed Kota Kinabalu in 1944. The rooms are a little dated, but the hotel has plenty of old-world charm.
For more facilities, including a pool, gym and room service, Le Meridien (doubles from $125) has 306 rooms and the reliability of an international chain; request an ocean-facing room for views.
Play
Nestled in the azure blue waters off Kota Kinabalu, Tunku Abdul National Park is a cluster of five islands with white sandy beaches and multi-coloured reefs.
Most islands have small shops renting snorkels, or organise a diving trip with Borneo Dream. In the other direction, the lush forests below Mount Kinabalu made it Malaysia's first World Heritage treasure.
The park abounds with day walks, or for the energetic, a red-tape-rich two-day trek to the summit. See sabahtourism.com for more.
Eat & Drink
Locals from KK, as Kota Kinabalu is fondly known, rave about the Night Market, a bustling, sweltering sprawl of food stalls that prop themselves up outside Le Meridien Hotel each night.
The star of the show here is fresh seafood eaten the Filipino way: char-grilled over hot coals, then devoured by hand with rice, seaweed salad and a sweet chilli dipping sauce.