A journey through the 3 cities of India's Golden Triangle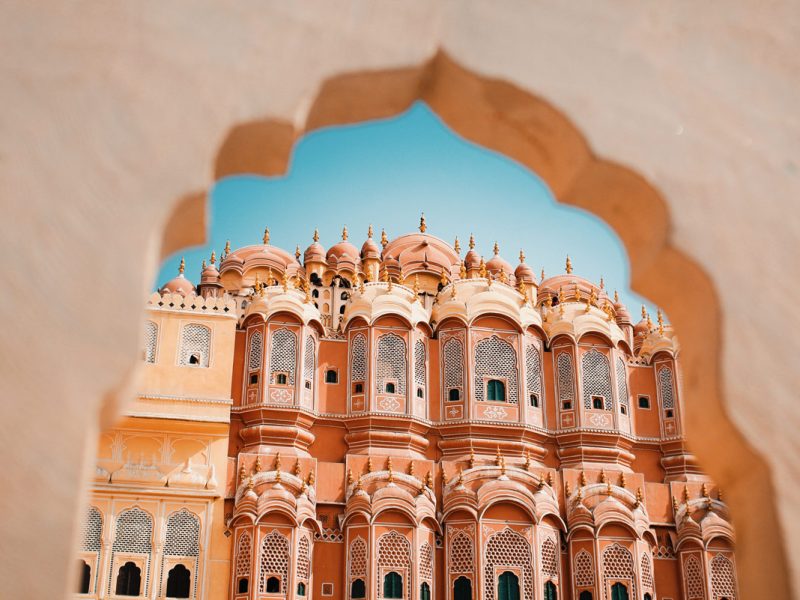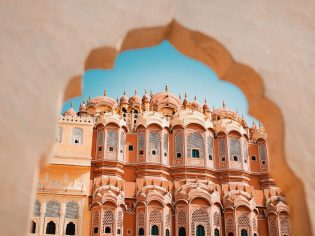 For those who've travelled before, India is like an old lover you can't quite get out of your mind.
Even after years apart, the intensity of the place holds you tight; always hopeful that circumstance might bring you together again. For many first-time visitors to India, however – particularly those on a tight timescale – your first date with this most fascinating of countries will often begin with a journey to the famed cities of Delhi, Agra and Jaipur; a route known as India's Golden Triangle.
The Golden Triangle is a brief but intense fling, guaranteed to send you home wanting more. Allow five to seven days; the ideal time to visit is between September and March, avoiding both monsoon season and wilting summer heat.
Delhi
It used to be said to head to Old Delhi for the 'real' India: narrow streets, chowks, where merchants and craftsmen sold and made everything imaginable, where some of India's grandest old buildings stand. But the 'real' India in the 21st century really is as much about the new as the old; it is a dynamic, multifaceted country matching up with any other.
To immerse yourself in Delhi's old city, explore the magnificent 17th-century Red Fort and the Jama Masjid, one of the largest mosques in the country, where you can climb to the top of one of the minarets for superb views across the old city. To get here, take a cycle rickshaw tour or pedal yourself; on your way, stop to reflect on the life and achievements of Mahatma Gandhi at Raj Ghat ­– a plain, black marble platform where he was cremated in 1948.
Created by the British, and developed by India, New Delhi is all wide boulevards, shopping centres and planned suburbs. The vastness of Raj Path, a boulevard bookended by India Gate at one end and Rashtrapati Bhavan, the President's Palace, at the other gives a feel for the time when New Delhi was the capital of British India. Wander through the Lodi Gardens or shop and eat in Connaught Place, one of India's largest circular markets.
Most of the better-known hotels are in New Delhi, and offer the ultimate in Raj-style luxury. You'll also find a thriving bar and restaurant scene; check out Greater Kailash and Khan Market for starters.
Agra
If a visit to the world's most famous building is a must, then so is a journey on an Indian train to get there. There are plenty of express trains for the two- to three-hour journey from Delhi to Agra. Some, such as the Shatabdi Express, are scheduled to allow for a long but easy day trip.
With three million visitors a year, it is hard to find a quiet time to visit the Taj Mahal. Still, sunrise and sunset are sublime times to visit this magnificent marble memorial and learn how Mughal Emperor Shah Jahan planned its construction after his beloved second wife, Mumtaz Mahal, died in childbirth.
Staying overnight in Agra will allow enough time to see the Taj Mahal from a range of perspectives around the city. The Agra Fort, a must-see itself, provides great views early and late in the day, as do the banks of the Yamuna River.
Jaipur
A warning: from Jaipur it is so, so easy to dive further into Rajasthan, the proud and oh-so-colourful Indian desert state. You may find temptation taking you tangentially westward without having yet completed the Golden Triangle. Stay focused; Rajasthan requires a trip of its very own, and the city of Jaipur is waiting.
Whether it be the immense grandeur of the Amber Fort, the oddity of the Hawa Mahal – the famously peach-hued Palace of the Winds – or just wandering the toy town-like, pink-painted bazaars of the old city, Jaipur captivates.
A walking tour is highly recommended, as is any walk that heads off to a rural village before coming upon the Amber Fort. While at Amber, visit the museum and handicraft stores to pick up some gifts for your nearest and dearest.
Over the centuries, Jaipur merchants and noblemen built impressive houses in the city. Known as 'havelis', some welcome visitors into their ornate family homes and their private courtyard gardens away from the city's hustle and bustle. Bookworms might also consider timing their trip to coincide with the Jaipur Literature Festival in January, the world's largest writers' festival.
Whether in Delhi, Agra or Jaipur, ensure you leave time to wander; taste the street food, get a haircut in a tiny barber's shop, buy some colourful fabric, and drink chai with the locals. India, the world's largest democracy and soon to be the world's most populous country, inspires and indulges. It fascinates and sometimes frustrates, it sustains you with some of the most fascinating memories, delicious food and friendliest people on Earth and it takes hold of you like no other place on Earth, too. The Golden Triangle might be your first visit, but we guarantee it will not be your last.
LEAVE YOUR COMMENT