Ranked #7 in our countdown of '100 Ultimate Travel Experiences of a Lifetime'.
The story of the Taj Mahal is legend: a giant mausoleum, it was built by Emperor Shah Jahan in memory of his favourite wife Mumtāz Mahal.
The mammoth building of white marble (there were also precious stones attached throughout but most have disappeared) took 17 years to complete and is one of the most visited sites in India, so arriving at sunrise is perfect in two respects: it is at this time that the burgeoning sunlight gives the building an ethereal glow that is picture postcard perfect and the enormous crowds that flock to the monument on a daily basis haven't yet arrived, allowing time to see it in relative peace and tranquillity.
"You think it can't be as good as the pictures suggest, but in fact it's better. This monument to love brings tears to the eyes."
– Sally Webb
You haven't been to India until you've seen this magical vision. Visit blog.expedia.com.au/bucket-list for more information.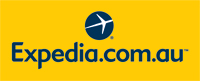 Click here to find out more about small-group tours to India with G Adventures