10 off-the-beaten-track destinations for your bucket list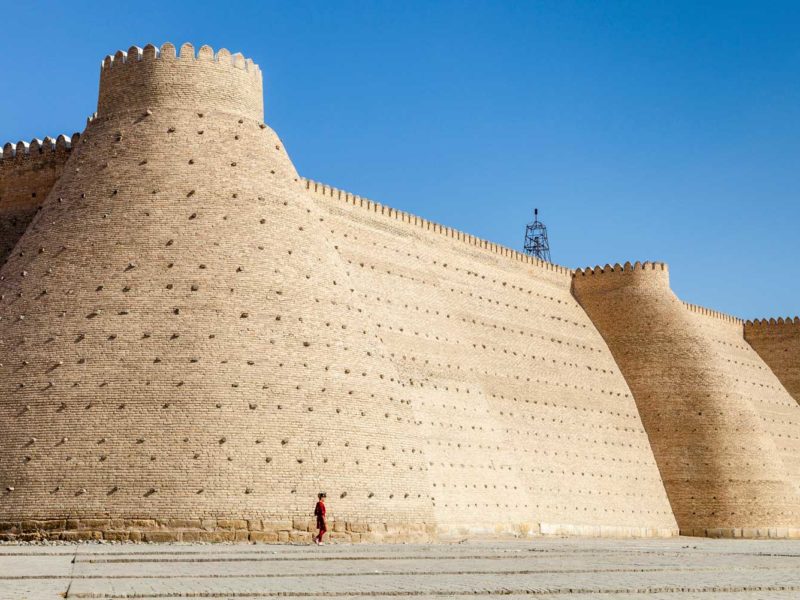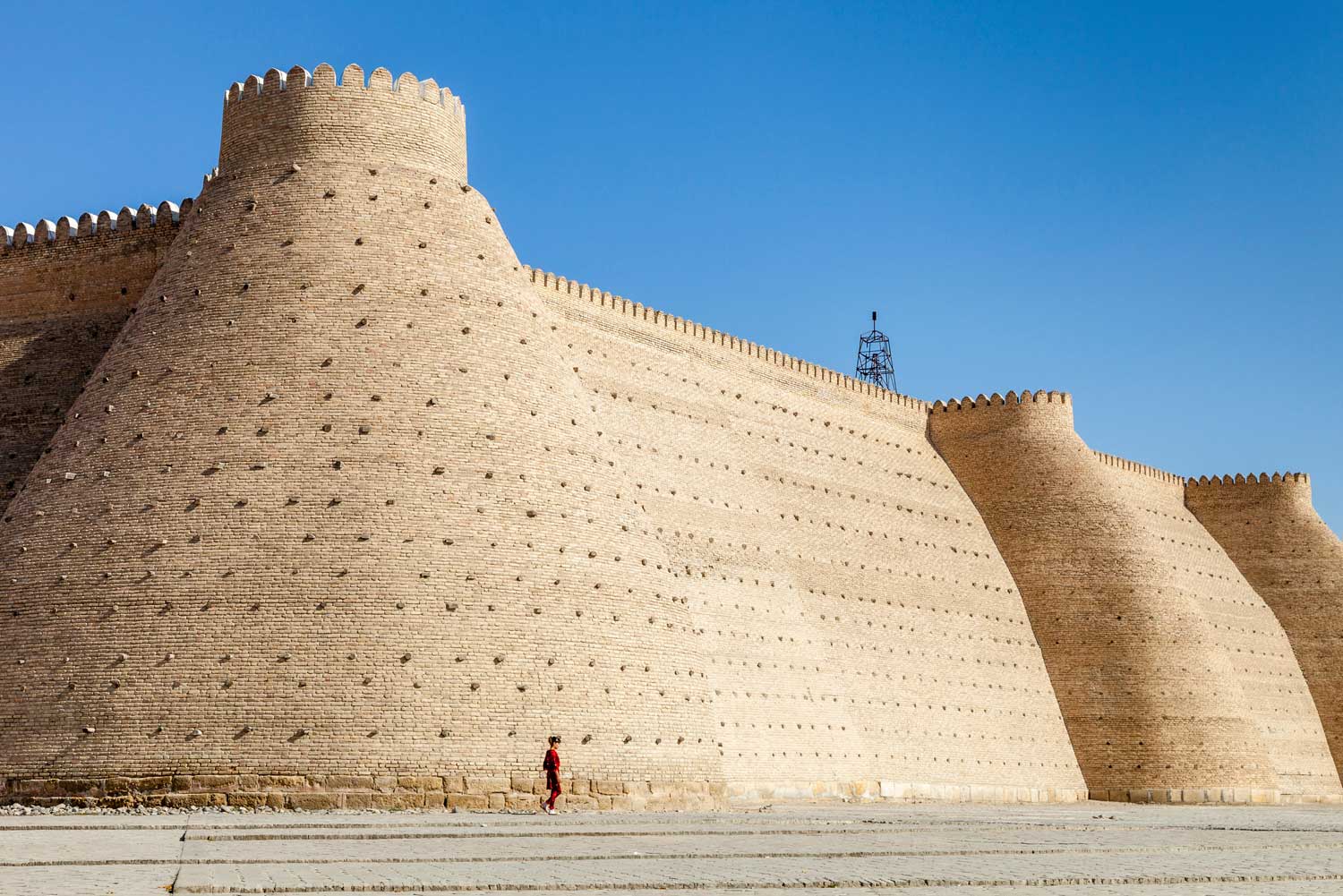 If you love to travel, but just not like everyone else, then heading off the beaten track sounds like just your thing…
From the diverse countries of Central Asia to the coffee regions of Colombia, and from the wildlife of Borneo to the deserts of Jordan, a lowdown on the places to uncover for yourself.
1. See the 'Stans'
"Travellers are looking for new, less-explored, brag-worthy destinations," says Emma Prineas, acting head of marketing at Wendy Wu Tours, and the 'Stans' of Central Asia – which stretch from the Caspian Sea in the west to China in the east and Russia in the north – fit the bill.
Visiting Kazakhstan, Kyrgyzstan, Tajikistan, Turkmenistan, and Uzbekistan [Ark Fortress, Bukhara, pictured] allows travellers the opportunity to "cover five distinctive destinations in as little as three weeks," says Prineas. "The all-encompassing landscapes that include vast deserts, rolling grasslands, verdant valleys and snow-capped mountains form a stunning setting to the five ex-Soviet republics. Travellers have the chance to camp by a giant burning gas pit in the middle of the desert, wander through ornately tiled mosques, stay in yurt camps by alpine lakes, haggle in colourful bazaars and truly explore another world."
Alicia Privitera, development co-ordinator in operations at Great Train Journeys agrees that the 'Stans' could be the next big thing. "The region is incredibly rich in culture, tradition, amazing cuisine and stunning architecture," she says. "It is seductive, still mysterious and appeals to independent travellers, but more and more tour operators will start packaging tours – so visit before mass tourism sets in!"
2. Journey into Jordan
The Middle East is in the midst of a huge travel comeback. Egypt, Jordan, Israel and Morocco are perfect for those travellers seeking to get off the beaten track, and the comfort and security that a small-group tour can provide is the perfect way to navigate the region. Jordan in particular is seeing a surge in tourism and it's no wonder – between the archaeological wonders of Petra and the wild expanse of Wadi Rum [pictured], it's a destination that has something for everyone.
Adrian Piotto, managing director, G Adventures Australia and New Zealand
3. Off track in Patagonia
My ultimate travel experience was trekking in Patagonia. Rather than heading to the more standard Torres del Paine, I visited the remote Aysén Region, where you can ride across the Andes and cross from Chile to Argentina. It was an amazing trip! Nothing beats galloping with gauchos on sheepskin saddles that feel like a cosy armchair!
Lucy Jackson Walsh, co-founder and director, Lightfoot Travel
4. Witness Borneo's remarkable wildlife
Exploring the Kinabatangan River in Borneo was an incredible experience. Not only are the people friendly and welcoming but the wildlife was abundant. There is nothing like seeing wild pygmy elephants, orang-utans, proboscis monkeys and more while cruising along in a small tin boat.
Crystal Kranz, marketing manager Australia, Cook Islands Tourism Corporation
5. Hike the high Atlas Mountains
Go hiking in the High Atlas Mountains of Morocco – we drove south from Marrakech for about an hour, past Richard Branson's opulent hotel Kasbah Tamadot, and hiked up into the Ouirgane Valley. We finished up eating a delicious tagine in our guide's sister's house – we'd specifically asked to avoid the touristy areas.
Kate Shilling, executive officer, Ultimate Winery Experiences of Australia
6. Wild luxury in Rwanda
Rwanda has some of the best operators going in [to provide world-class wilderness camps and lodges with mountain gorilla experiences] – Wilderness is already there, and Singita is in the process of setting up. They have to control visitor numbers, for the sake of the gorillas; but it's more possible than ever to have a luxury experience there.
Guy Heywood, COO, Alila Hotels and Resorts
7. Go remote in Madagascar
Simply travelling to this island nation off the coast of East Africa could be considered going off the beaten path. Indeed, separated from mainland Africa for millions of years, Madagascar has always been geographically isolated, and it has an abundance of unique endemic animals and plants to show for it – just like Australia.
If you're travelling this far then you might as well go really remote – I spent two months in a village on the wild west coast helping the marine conservation effort Blue Ventures, which integrates you with the community of Andavadoaka [pictured] – a small village nine hours by 4WD from the nearest town. You can't get much more remote than that!
Daniel Down, deputy editor, International Traveller
8. The diverse Caucasus
I think the Caucasus or Caucasia between the Black and Caspian Seas is going to be the next big destination. The countries in this region include Georgia, Armenia [Tatev Monastery pictured], Azerbaijan and Russia. The landscape is diverse; you'll see everything from the rough and rugged to pretty townscapes.
Equally diverse and rich are the cultures and endless food options. You will also notice that there are not many Western tourists in this region at all – you may not see one during your entire visit!
Florence Pasquier, sales director, Rail Europe
9. Coffee, culture and adventure in Colombia
"I'm hearing more and more about Colombia, both Bogotá and Cartagena [pictured right], and am getting more and more curious," says Guy Heywood, COO of Alila Hotels and Resorts, echoing the thoughts of many travellers. The country has been opening up to tourism over the past decade, and since half a century of civil war came to an end last year, this is set to increase exponentially. But for now, it's still somewhat under the radar. "Colombia's vast terrains and passionate people are something people are missing out on," says Rachel Crowther, whose work as director of creative media, experience for Burberry takes her far and wide. "Go into the coffee region [pictured above] and Palomino in the north. And if you have time and are up for an adventure, the Pacific Coast is untouched and so interesting," she says.
Robin Esrock, travel book author and co-host of the National Geographic television series World Travels, suggests a different kind of adventure: "Located outside Cartagena, the Volcán de Lodo El Totumo is a large pyramid of mud with a crater containing thick, black goop," he says. "Locals call it the Volcano of Youth, and say a person who enters the crater can emerge feeling 20 years younger. The mud suspends you as attendants give you a thorough scrub down."
Once you've had your fill of Colombia's myriad natural treasures, head into town. Bustling capital Bogotá is seeing a new wave of boutique hotels and craft breweries, while the colonial port city of Cartagena still inspires like it did when it fuelled the fiction of Gabriel Garcia Marquez. When here, Crowther loves La Vitrola restaurant: "great for people-watching, and the band that plays every night is so special," she says.
10. Beyond Barcelona
Catalonia, my country, is more than just Barcelona. Don't look for flamenco or bullfighting there (flamenco will be inauthentic and just for tourists, and bullfighting is illegal). Instead you should drive north and head towards Cadaqués, a lovely and very well-preserved fishing village close to France. From there you can travel inland, towards the Pyrenees. In the highlands you'll find the Aigüestortes National Park, my favourite park in the mountains. And finally, maybe head south, to the Ebro Delta, where you can enjoy amazing rice dishes and the beauty of the huge wetlands natural park.
Jonathan Camí, portrait, landscape and travel photographer
Check out more of the best 100 tips, tricks and hacks from travel insiders by category
Europe | Beaches and islands | Classics | Hacks | Food and wine | No place like home | More for less | Off the beaten track | Asia
LEAVE YOUR COMMENT