10 of the world's most beautiful beaches and islands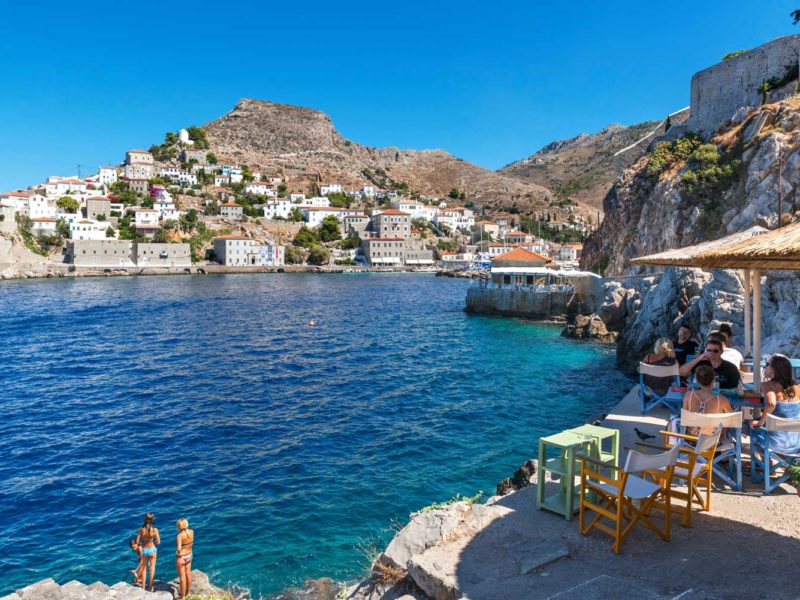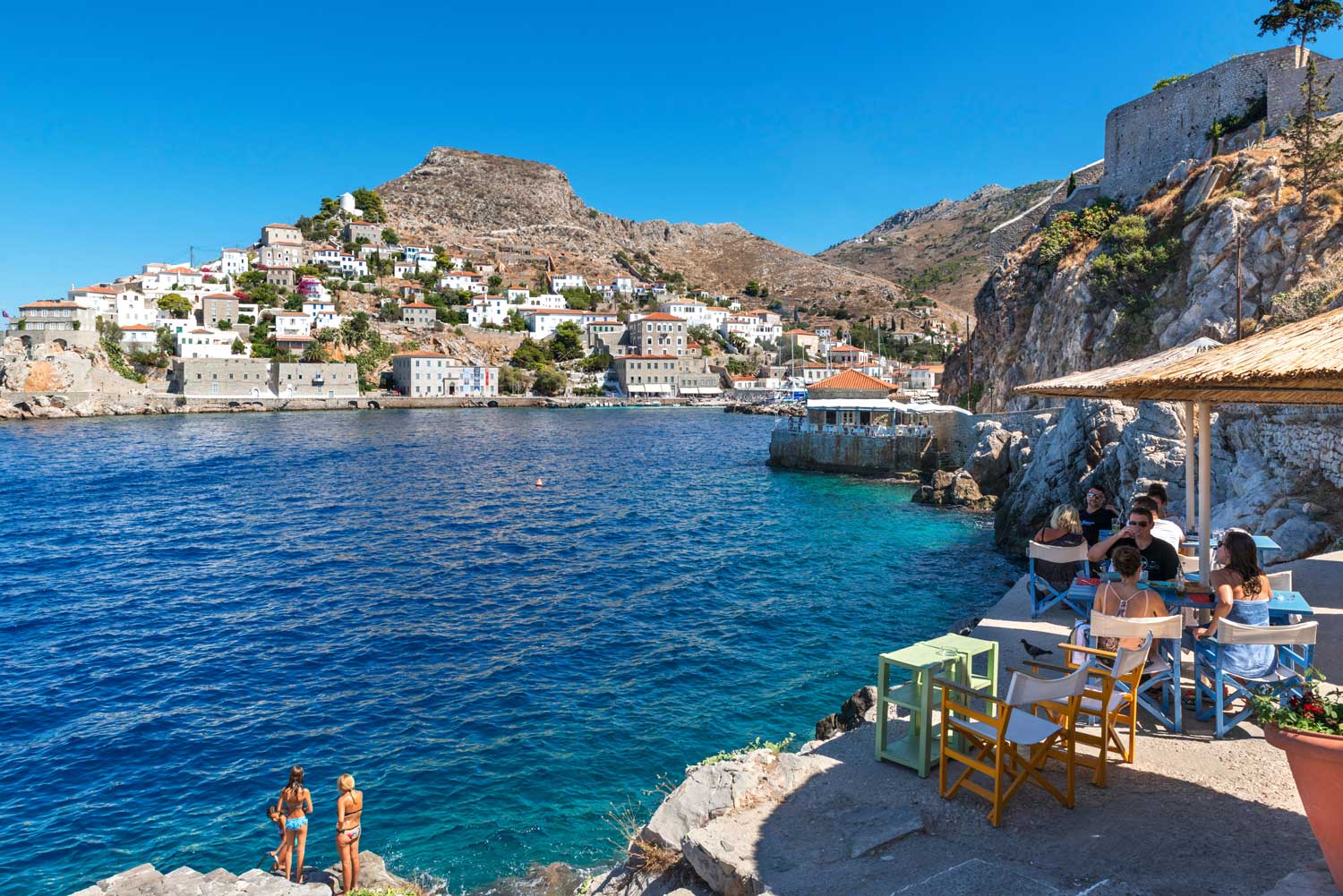 Is there anything not tantalising about idyllic islands and beaches? Here are the tips to know before planning your next trip…
Secret beaches, stunning islands you've never heard of. Let the travel industry experts guide you through the very best beach island holiday with their list of tips, tricks and hacks…
1. Seek solitude in Spain
The best, least crowded beaches in Spain lie on the Costa Brava, north of Barcelona in Catalonia, with hardly a high-rise in sight. On scorching days, head to Tamariu, in the province of Girona, to fling yourself into the crystal sea from a springboard embedded into the rock. Heaven.
Sophie McComas, director of Buffet, a creative content studio specialising in food, drink and travel.
2. Journey along the Riviera Maya
"The Riviera Maya along the south-east coast of Mexico is one of my favourite spots on the planet," says Jennifer Vandekreeke, vice president of Carnival Cruise Line in Australia. "It's the perfect combination of authentic cuisine and culture, beachy goodness and water adventure.
From Cozumel to Tulum, you'll find delicious spiced pulled pork and authentic tacos, warm and friendly locals, extraordinary cultural experiences with the ancient ruins of Chichen Itza, Coba and Tulum; plus amazing water-based adventures like swimming in cenotes and cliff jumping in Xel-Ha." This stretch of Caribbean coastline also rates highly for Lisa Perkovic, travel expert at Expedia: "My favourite place to stay is the Viceroy Riviera Maya," she says. "Not only is the Riviera Maya the perfect combination of lush jungle and pristine beaches, the hotel is situated right on the beachfront. The service is impeccable with a great staff-to-guest ratio, plus the personalised services and products they provide during your stay are second to none." Travel journalist Sangeeta Kocharekar zones in on the region's hub.
"Despite its steady stream of international tourists, Tulum still hasn't lost much of the boho charm that put it on the map in the first place. Most of its hotels are eco-conscious and nearly all of its restaurants seem to be at one with their surroundings," she says. "And though Tulum is beachside, it's more than just a beach town. It's got ancient ruins, stunning cenotes and award-winning dining. If you haven't thought about heading here, do."
3. The road to Hana
This is an absolute must-do while on the island of Maui in Hawai'i. Hire a car, download the 'GyPSy Guide' app (no wi-fi is needed!) and hit the road early so you have plenty of time to take it all in. The app will direct you and point out the best places to stop, tell you stories and facts, and give you advice – it makes the road trip seriously easy and really enjoyable.
This winding road has more than 600 turns and 59 bridges, passing waterfalls, rugged coasts, lush greenery, sleepy villages, beautiful beaches and swimming holes and an incredible hike through rainforest and bamboo forest to the 120-metre Waimoku Waterfall. A long, but really great day.
Megan Arkinstall, contributing editor, International Traveller
4. Explore California's sand dunes
I've just returned from a fantastic road trip with my son to California. As soon as we landed we headed to Pismo Beach, an enormous area of sand dunes on the central Californian coast, and joined many other adrenalin seekers throwing ourselves around the dunes on all sorts of two and four-wheeled vehicles.
David Rousham, vice president international development, Cunard
5. Get active in volcanic Vanuatu
We took a family holiday to Vanuatu last year, where we did a day trip to the island of Tanna. Apart from the beauty of the island itself and its people, climbing up to the top of the volcano was an absolutely awesome experience. The power and impact of standing on the edge of an active volcano is hard to describe.
Sture Myrmell, president, P&O Cruises and Carnival Australia
6. Bask in Balinese beachside opulence
Last year I stayed at the Bulgari Resort Bali in Uluwatu and I didn't want to leave. Guests stay in their own private villa with 180-degree views of the Indian Ocean and access to an exclusive beach. Sitting beside your own private pool you'll be visited by the local monkeys while experiencing the amazing service of your personal butler.
Clare Wheatley, general manager Australia and New Zealand, Delta Air Lines
7. Travels in Thailand
True paradise is never easy to get to. If you pick an island that requires a little extra effort to reach – meaning: no airports, multiple transits – you are guaranteed to lose the crowd along the way. In Thailand, bypass the resort-filled beaches of Phuket and Koh Samui, and try Koh Chang [pictured], Koh Phayam and Koh Tarutao instead.
Food and travel writer Eloise Basuki and photographer Leigh Griffiths, Strangertalk.co
8. A faraway fusion
Providencia is a beautiful little island owned by Colombia in the Caribbean. It has incredible clear water, and a mixture of cultures resulting in Latin American and island Caribbean vibes! The beach bar Roland Roots is a great place for a dance to some fusion music. Rachel Crowther, director of creative media, experience, Burberry travels at least six times a year for work.
9. Japan's less-travelled in Okinawa
I really do think that Okinawa is the ultimate undiscovered island retreat that everyone should be discovering. Of course it has beautiful beaches and a sultry sub-tropical climate, but what pushes it past just about every island I can think of for depth of offering is the completely unique culture, the insanely great food and the fascinating history.
One of the things that endlessly enthralls me about Japan is the diversity of traditions from region to region, and Okinawa stands alone from the rest of the country having been its own kingdom (Ryukyu) until the 19th century. My top tip for getting there is to book your flight into Japan with either JAL or ANA as both offer heavily discounted add-on explorer flights to anywhere in the country, including into Naha, the prefecture capital. From there you can island-hop by ferry and plane: there are countless islands stretching out towards Taiwan and China to the west and the Philippines to the south.
My five musts while there are:
• Shuri Castle in Naha, the seat of the Ryukyu kings.
• Peace Memorial Park in Itoman, a sprawling memorial to the soldiers who fell here during the Battle of Okinawa, one of the last and bloodiest battles of the Second World War.
• Try taco rice, an amalgamation of Japanese and US cuisine, born in the post-war years (US troops have been present on Okinawa since the end of the war).
• Go snorkelling off Ishigaki Island.
• Spend time on Taketomi Island, where bikes are the best way to navigate the narrow laneways of crushed coral and sand bordered by traditional Ryukyu houses hiding behind walls of stacked coral and covered in flowering bougainvillea.
Leigh-Ann Pow, editorial director, International Traveller
10. Off-grid on the Greek Islands
Bisti Beach on Hydra, Greece – to get to this incredible sheltered bay you have to take a boat from the main port. There's no electricity but you can still get a drink, swim in the beautiful shallow sea and then snooze under pine trees.
Luke Edward Hall is a London-based artist and designer of interiors, fabrics and ceramics whose work combines Greco-Roman aesthetics and crumbling English country house style with a dash of 1970s Palm Springs. From painting murals in the South of France and California to designing fabrics and sets in Rajasthan, his commissions take him around the world.
Check out more of the best 100 tips, tricks and hacks from travel insiders by category
Europe | Beaches and islands | Classics | Hacks | Food and wine | No place like home | More for less | Off the beaten track | Asia