A cheat sheet to New Zealand: culture, wildlife, food & language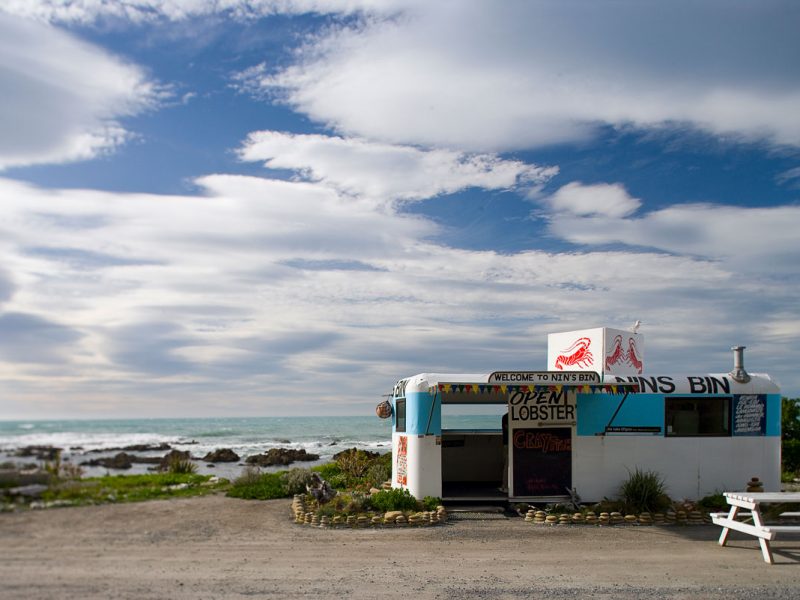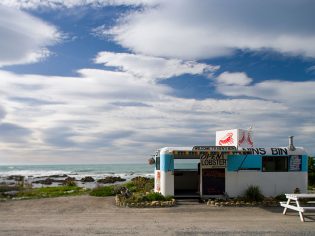 The Tiaki Promise
There is much that makes New Zealand unique, but one of the most endearing is the warmth of the hospitality that is at the heart of its culture, and the belief that visitors arrive as strangers but leave as friends.
New Zealanders are renowned throughout the world for the warmth of their welcome and hospitality, something they take pride in.
In Māori culture, manaakitanga is central to the way they host visitors, by extending respect, empathy, generosity and hospitality. For all New Zealanders this applies when welcoming visitors into their homes and their businesses, and introducing and sharing their customs and traditions, no matter who they are or where they come from. It is a culture that also informs the country's famously inclusive approach to visitors to its lands.
As with many Māori words, manaakitanga is a term that contains layers of meaning. At its heart, the term is about uplifting the 'mana' or standing and dignity of others. In Māori culture, ensuring visitors are well looked after is considered extremely important, as a visit to any marae (customary meeting place) during your travels will confirm. Whether the event is large or small, the focus of the hosts is to always make visitors feel welcome, respected and well looked after.
The culture of manaakitanga and the pride Kiwis have in sharing their homeland with others goes hand-in[1]hand with another important Māori belief. Kaitiakitanga embodies the sense of respect and duty of guardianship Māori feel toward the natural world and those who visit their lands, a philosophy that is central to the value that many New Zealanders place in caring for and protecting the environment and visitors.
Travelling consciously and responsibly is a commitment that Kiwis humbly ask all visitors to make during their journey through their country, and one that you can embrace by taking the Tiaki Promise, a promise of care based on a guiding set of principles that visitors can pledge to uphold through their actions and choices.
The Tiaki Promise is informed by the Māori concept of tiaki which means to care and protect. Land handed down through generations is a precious thing, and it is seen as the collective responsibility of everyone interacting with it, no matter for how long, to care for and respect it now and into the future. The Tiaki Promise asks that while in New Zealand you care for land, sea and nature, treading lightly and leaving no trace; travel safely, showing care and consideration for all; respect culture, travelling with an open heart and mind.
Keeping these principles front of mind when planning your trip, and close to heart while on the ground will transform a holiday into a true experience.
And holding onto the principles of manaakitanga and kaitiakitanga might just be the best souvenir you bring home with you from your travels to New Zealand, don't you think?
New Zealand's unique wildlife to spot
When it comes to uniqueness of fauna, New Zealand takes the prize, with the highest concentration of flightless birds in the world, the smallest dolphin, and the biggest (read: heaviest) insect on the planet. When out and about in nature in Aotearoa, watch out for these weird and wonderful creatures.
Kiwi
The national bird and unofficial emblem of the country, the kiwi holds a special place in the hearts of New Zealanders – or Kiwis.
There are five species of kiwi – the brown, great spotted/roroa, little spotted, rowi and southern brown/tokoeka. According to the Department of Conservation (DOC), there are about 68,000 kiwi left in the wild in New Zealand, with programs in place to protect the birds from introduced predators.
On Stewart Island/Rakiura the brown kiwi actually outnumber humans 50 to one, while Kapiti Island has a population of 1200 birds after five birds were translocated there in the early 20th century.
Your best bet for seeing one of these notoriously shy nocturnal creatures in the wild is in a predator-free sanctuary such as Ulva Island or joining the likes of Beaks and Feathers for one of its small group tours on Stewart Island.
Kākāpo¯
Small in stature but big in personality, the kākāpō is a nocturnal, flightless parrot that can be found on Codfish Island/Whenua Hou, Anchor Island and Little Barrier Island/Te Hauturu-o-Toi.
Passionate efforts are being made to save the kākāpō from extinction, with the Kākāpo¯ Recovery program through DOC offering the chance to adopt a kākāpō, while a charismatic kākāpō named Sirocco has become a media star as New Zealand's official spokesbird for conservation.
Hector's and Māui dolphins
Hector's and Māui dolphins are the world's smallest and rarest dolphins, with Hector's dolphins inhabiting the coastal waters of New Zealand's South Island/Te Waipounamu (pods can be seen in Akoroa Harbour near Christchurch/o¯tautahi), and the Māui dolphin found only on the west coast of the North Island/Te Ika-a-Māui.
It's estimated there are about 15,000 playful Hector's dolphins in the waters off New Zealand, with the rare Māui dolphins numbered at less than 100. In fact, if you are lucky enough to see a Māui dolphin on your travels you are encouraged to call the DOC hotline and tell them the date, time and location of the sighting, the number of dolphins and their behaviour.
Tuatara
Found only in New Zealand, these lizards are actually the only remaining example of an order of reptiles that thrived in the age of the dinosaurs, having originated in the Triassic period some 250 million years ago.
Tuatara can be found in the wild on 32 of New Zealand's predator-free offshore islands. If you can't make it to any of these, you can opt to search out the tuatara at predator-free sanctuaries like Orokonui Ecosanctuary in the Dunedin/o¯tepoti region of the South Island.
Bats
Interesting fact: bats/pekapeka are New Zealand's only native land mammals, with just two species found here, the long-tailed bat and the lesser short-tailed bat. While the long-tailed bat can prove elusive, the lesser short-tailed bats can be spotted after dark in Northland/Te Tai Tokerau, Little Barrier Island, Taranaki and areas of Fiordland.
Fur seals and sea lions
Abundant numbers of the New Zealand fur seal/kekeno can be found lolling along the South Island coastline at Kāikoura, the Catlins and Fiordland National Park, as can its cute relative the sea lion at top spots like Allans Beach on Dunedin's Otago Peninsula.
Giant wētā
There are more than 100 species of wētā, but the giant variety is definitely the most impressive. These creepy crawlies are endemic to New Zealand, with the ones found on Little Barrier Island holding the distinction of being the biggest. Giant wētā have been known to measure 10 centimetres long, excluding their legs and antennae, and weigh up to 70 grams.
Birdlife
Kea – The only alpine parrots in the world are found in Milford Sound/Piopiotahi in Fiordland National Park and Arthur's Pass, and are infamous for their habit of eating car exteriors.
Penguins – There are six species of penguins in New Zealand including the yellow-eyed penguin/hoiho which is endemic and can be spotted on the Banks Peninsula and Stewart Island.
Gannets – See one of the largest colonies of these seabirds at Cape Kidnappers in the Hawke's Bay region.
Tūī – Native to Aotearoa, you'll hear the distinctive call of the tūī before you see its glossy black plumage with blue and white feathers at its neck.
Wood pigeon/kererū – Possibly the prettiest of New Zealand's many birds with its stunning green and purple feathers, they can be seen throughout the country.
Morepork/ruru – The country's native owl is found throughout the mainland and offshore islands.
Takahē – This curious flightless bird is valued as a taonga (treasure) by the Ngāi Tahu, the iwi (Māori tribe) of most of the South Island, who act as kaitiaki (guardians) of the birds by working with DOC to protect the species.
New Zealand delicacies to try
Eating and drinking your way through New Zealand offers up ample delicacies to savour. Try these while you are there.
Feijoa
While you might expect that New Zealanders would claim the kiwifruit as their favourite fruit given its name, think again. It is the feijoa that fills the childhood memories and hearts of those who dwell in the Land of the Long White Cloud.
Native to parts of Brazil, Paraguay, Uruguay, Argentina and Colombia, this unassuming green fruit, most often described as a cross between a pineapple, guava and a quince, has been grown in New Zealand since the 1920s.
No matter how long you are planning to be in New Zealand, you are going to come across the feijoa a lot, marinated on mezze plates, served as jam, as ice-cream and even in alcohol – New Zealand distiller 42 Below does a feijoa vodka. One of the most popular ways to try the fruit is in a sweet treat like cakes and muffins, or sliced on top of pavlova (let's not get started on that old debate).
Lamb
Much has been made of the fact that sheep outnumber people in New Zealand by about 6:1. While this makes for bucolic vistas while road-tripping, it also means that the succulent and tender home-grown meat is also readily found on menus across the country.
Seafood
It is not only our land that is girt by see; New Zealand's 14,000 kilometres of coastline provide easy access to all kinds of seafood, with locally caught crayfish (head to Nin's Bin in the seaside hamlet of Kaiko¯ura on the South Island/ Te Waipounamu for some of the best), green-lipped mussels, pāua (abalone), Bluff oysters, salmon and Tāmure (snapper) all a must-try. And don't even think of skipping a meal of fish and chips while you are there.
Cheese
Cheese is another gourmet produce that is nurtured with care in New Zealand; not surprisingly there are quite a few sheep's milk cheeses to try and enjoy. If you are a fan, strike out on the cheese trail for maximum 'try before you buy' goodness.
Hāngī
Sharing good food is a cornerstone of gracious hospitality, something that the Māori tradition of hāngī (earth oven) cooking honours. The ritual of hāngī involves placing meat and vegetables in a pit in the ground over hot coals, all of which is then covered with a wet cloth and dirt and left to cook for up to four hours. Once the food is uncovered it is shared as a feast among family, friends and guests.
New Zealand language and slang
New Zealanders have two national languages, English and Te Reo Māori, as well as a collection of phrases and words that are totally unique to them. Using Māori words during your visit is a nice way to show respect (whakaute) to the traditions and culture of the country and its people, and learning the correct pronunciation of letters and sounds will help when tackling the abundant place names in Māori as you travel.
Some essential Te Reo Māori words to know
Kia ora – Hello
Mōrena – Good morning
Tēnā koe – Hello (this is more formal than kia ora)
Nau mai, haere mai – Welcome
Kei te pēhea koe? – How's it going?
Kei te pai – Good
Ka kite anō – See you later
Haere rā – Goodbye
Kai – Food
Maunga – Mountain
Moana – Water
Awa – River
Taonga – Treasure
Whanau – Family
As well as being used as a greeting, kia ora is also a general expression of appreciation.
And here's how you pronounce them
­The Māori language consists of five vowel sounds: a as in 'car'; e like in 'egg'; i which sounds like the e in 'tee'; o as in 'four'; u which sounds like the o in 'to'. Vowels can be long or short, with a long vowel signified with a macron above it. For example, a is a short vowel like in papa (earth) while ā is a long vowel in pāpā (father).
­There are eight consonants in Māori, similar to those in English – h, k, m, n, p, r, t and w. ­There are also two digraphs (two letters that combine to make one sound) – 'wh' and 'ng'. The 'wh' sound is similar to 'f ' in English, with 'ng' sounding similar to the 'ng' sound in 'sing'. Māori words can start with 'ng' too.
Some colloquialisms you might also hear along the way
Chur – ­Thanks
Bach – Pronounced 'batch', these are much-treasured holiday homes; they are also referred to as cribs in the South Island/Te Waipounamu
Dairy – Corner store
Jandals – ­ Thongs
Togs – Swimmers
Chilly bin – Esky
Tramping – Hiking
Scroggin – A trail mix for snacking on while you're tramping
Sweet as – ­The equivalent of our 'no problem' or good
Bro – ­The same as mate in Australia
Eh – Don't you think/agree?
LEAVE YOUR COMMENT