Airline review: Is United Airlines Premium Plus worth it?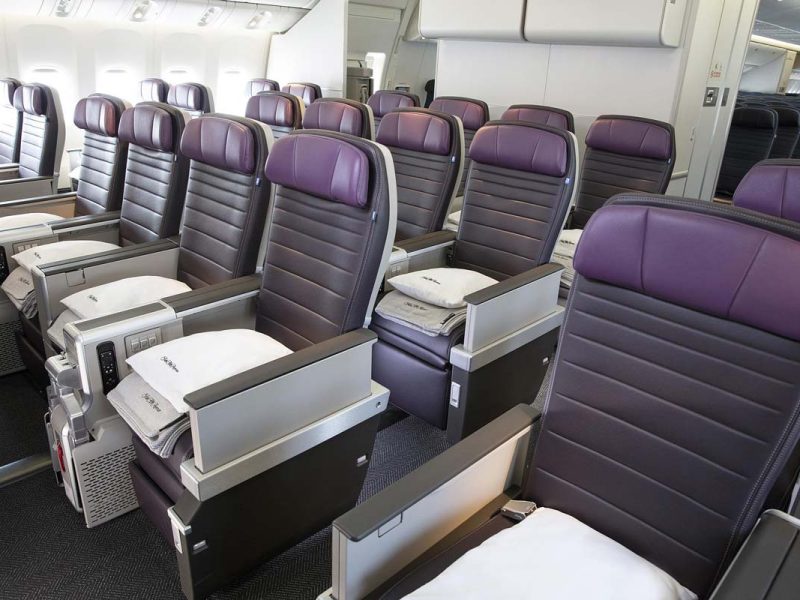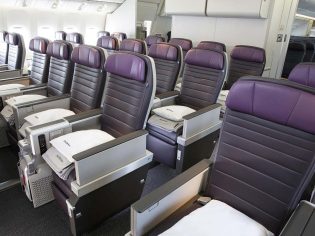 Fasten your seatbelts and get ready to take off with United Premium Plus.
The worst part of organising an overseas holiday from Australia is preparing yourself for the flight. Being so far from everywhere, flights are long, and reducing the discomfort on them is crucial to ensuring your holiday starts off smoothly. That's where United Airlines' Premium Plus comes in.
The route
Sydney to Los Angeles
The aircraft
Boeing 787-9 Dreamliner
Class
Premium Plus, seat 22D (and 22A on the return flight)
Duration
13 hours and 50 minutes en route to LA. 15 hours and 20 minutes returning to Sydney.
Check-in
Passengers flying in Premium Plus get Premier Access check-in, discounted United Club admission, priority boarding and priority bag handling.
When I travel, my bag is normally the last piece of luggage to come onto the baggage carousel. But when I made my way out of customs in Los Angeles, I was greeted by my two suitcases gliding towards me as if out of a romance film. It could not have been more perfect at 7 am after a long-haul flight.
The seat
More than economy plus, but not quite business class, United Airlines' Premium Plus is the middle ground you didn't know you needed.
With a whopping 18.1cm more legroom than economy, double the seat recline, 4.3cm more seat width and an added footrest, comfort is everything with Premium Plus. See the seats in real time.
You also get an individual power outlet and USB charger at your seat. I found them a bit hard to find as they were inside the armrest at the back, but very useful once found.
On the flight to LA, I had no one next to me which is always nice on a long flight. Coming back to Sydney, I did have a person sitting next to me, but I hardly even noticed it because we both had so much space.
Food and wine
On transatlantic or transpacific flights, passengers in Premium Plus receive the same meals as Polaris business class. Dining with actual silverware and glassware was a highlight.
After boarding we received a nice lunch of spanakopita, with a side salad, bread roll and trusty Tim Tam. Our pre-arrival meal was a veggie frittata with sausage and potatoes, a fruit salad and a chocolate muffin.
I'm not one to drink on a flight usually, I value my sleep and staying hydrated too much! That said, they offer a range of beverages, from White Claw hard seltzers and Glenfarclas single malt scotch whiskey to Kona Big Wave golden ale and Stella Artois pilsner.
Entertainment and amenities
The entertainment was good, it had a good range of new release movies and lots of TV shows to watch with the supplied noise-reducing headphones.
Perfect for cosying up with the Saks Fifth Avenue blanket and plush pillow, and amenity kit containing Sunday Riley hand and lip creams.
Luggage
You get two 32-kilogram checked bags plus carry-on with United Premium Plus.
Wi-fi
Wi-fi was available throughout the flight. The day pass wi-fi cost varies depending on the route, or they offer inflight wi-fi messaging for US$2.99 ($4.50).
For regular United fliers, there is a monthly subscription for wi-fi access which starts at US$49 ($73).
There is free unlimited wi-fi, texting and streaming for US T-Mobile customers on domestic and international United flights.
Emissions and offsets
The Boeing 787-9 Dreamliner has around 20 per cent better fuel efficiency than the aeroplanes it has replaced.
United is the first US airline to show customers an estimate of each flight's carbon footprint in their search. The flight to LA produced approximately 552kg CO2e per seat, and the flight to Sydney produced approximately 644kg CO2e per seat.
Not relying on traditional carbon offsets, United are instead investing more in sustainable aviation fuel than any other airline, fully focusing on becoming 100 per cent green by reducing greenhouse gas emissions by 2050.
Rating
The seats were comfortable and spacious, the Premier Access made travelling a breeze, the amenities and entertainment were great, and the food was decent.
4.5 / 5 stars
Experience luxury travel and book your next flight at the best fares when you fly with United Airlines.