A 10-day road trip on California's Highway One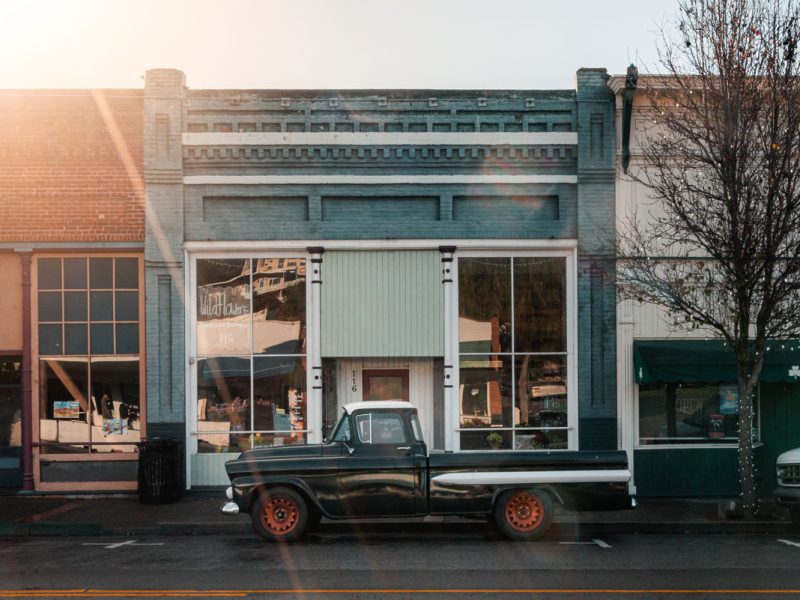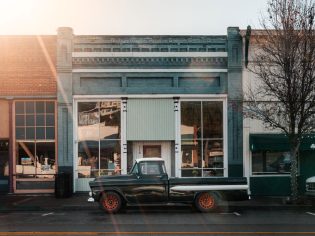 Come and see why California's Highway One is considered one of the best road trips anywhere on Earth. Rolling out over 1000 kilometres, it winds its way down almost the entire Californian coast, past some of the US's most iconic tourist destinations.
Freedom is what you'll discover out here as you drive along the edges of coastal mountains, teetering above the Pacific Ocean. We've designed a 10-day itinerary that lets you see the very best of Highway One.
Days One & Two: San Francisco to Mendocino to Guerneville
A lot of travellers think Highway One stops after San Francisco – but it doesn't. There's still 300 kilometres to go, amongst some of the least travelled parts of the roadway.
Turn towards the coast just past the Golden Gate Bridge and drive past quaint fishing towns, stop in for a meal, or keep going till you reach the sweetest little town of all, Jenner.
Drive north along spectacular twisting, turning mountain roads above the blue Pacific till you reach the quaint resort town of Mendocino.
Head back south – this time inland through the forgotten wine region, Anderson Valley, to a former logging town (Guerneville) built amongst redwoods, beside the Russian River.
Must-do
Take a custom-made redwood outrigger for a paddle with inquisitive sea otters up Big River, just outside Mendocino with Catch A Canoe.
Take a soak in hot mineral baths in a stunning outdoor location in the middle of Anderson Valley's wine region at Vichy Springs.
Take a small group or customised private tour with Sonoma Wine Tours around the award-winning wineries of Sonoma County.
Accommodation
Stay in a private 15-hectare cliffside retreat staring out on whales migrating in the ocean below at The Heritage House Resort & Spa.
Day Three: Guerneville to Santa Cruz
Start your day walking amongst the redwoods outside the town of Guerneville on trails beside a slow-moving river. Head back to the coast and take your time on the way south, stopping at surf and fishing villages such as Bolinas, with its historic houses set amongst oak trees beside a beach where surfers rule the waves.
Drive south past San Francisco where Highway One traverses strawberry farms into surf mecca, Santa Cruz.
Must-do
Take a private surf lesson or join a group and learn to surf (or refine your skills) at one of North America's most famous surf towns, Santa Cruz. Catch all that California surf stoke with Surf School Santa Cruz.
Accommodation
Sleep in a renovated Victorian inn overlooking the sea within Santa Cruz at West Cliff Inn.
Day Four: Carmel-By-The-Sea and Big Sur
Spend your morning on the beach, watching for seals and whales. Grab a coffee with the locals and listen to who caught the best waves.
It's only a short drive (60 minutes) south to Carmel-By-The-Sea, famous for its former mayor, Clint Eastwood. Take a stroll around its high-end stores, cafes and restaurants, and check out the beachside homes on a slow drive out to Big Sur.
Big Sur's long been a magnet for America's dreamers – set as it is in green mountains above the Pacific, reached on roads that wind their way around tight cliffside turns. There are beaches here you can walk to, or hot springs to soak in, or just chill and watch out for celebs.
Must-do
Order lunch or dinner (be there for sunset for bonus points) or just one of the state's best margaritas at Nepenthe in Big Sur, which looks down across the Pacific and has been a Hollywood favourite since the 1940s.
Accommodation
Do yourself a favour and splash out on one of the US's best resorts, Ventana Big Sur, where Steve McQueen was once a regular. Enjoy wine and cheese hour at dusk looking out from the lawn outside your accommodation to the Pacific below.
Day Five: Big Sur to San Luis Obispo
The drive south from Big Sur is probably the most spectacular section of all Highway One – there's lots of areas to turn off the road for photos, so take your time.
Pull off the beachside highway to look at gigantic elephant seals resting on the beach at the world's only free-of-charge elephant seal rookery just north of San Simeon. Continue to San Luis Obispo, located just off Highway One, 15 minutes east of the coast.
Must-do
Stop at Central California's most famous attraction, Hearst Castle, located just inland from the seal rookery. Built on 162 square kilometres of private estate, the castle is 6500 square metres and is designed as a Spanish cathedral, complete with bell towers.
Accommodation
Do laps in the rooftop pool (or just order a drink at the bar built beside it) and stare out across the valley at Hotel Cerro in the middle of town.
Day Six: San Luis Obispo
Take the time to check out this grossly underrated town. San Luis Obispo epitomises the laid-back Californian lifestyle – dine al fresco at its impressive collection of cafes and restaurants Downtown. In between breakfast and mandatory sundowners, take a drive to the coast to check out nearby towns such as Pismo Beach and Morro Bay.
Must-do
Take a short drive to California's best seaside state park, Montana de Oro State Park, where you can hike on trails set above the ocean and look out on migrating whales, harbour seals and sea otters.
Take a wine tour with SLO Safe Tours to check out two of California's best wine regions – the San Luis Obispo and Paso Robles wine regions – located right beside town.
Day Seven: Santa Ynez
Driving south, stop for a coffee in Pismo Beach and Santa Ynez Valley before you hit Santa Barbara – one of California's best secret locations. The hit movie Sideways was filmed here in the early 2000s, but because everyone thought it was filmed in the Napa Valley, notoriety hasn't affected the region.
Stop off for lunch in picturesque wine village, Los Olivos, and stay the night – there's plenty to see and do in this gorgeous little hang-out.
Must-do
It's not a difficult detour off Highway One to try some wine at Fess Parker Wines, part of a 300-hectare estate owned by the family of the late Fess Parker (who played Daniel Boone in the '60s TV series of the same name). Then drive 10 kilometres into Los Olivos for lunch at the Parker family's restaurant, Nella Kitchen & Bar.
Accommodation
Keep it in the family by staying at the stylish Fess Parker Country Inn. Spend your evening walking between al fresco wine bars in the long twilight.
Day Eight: Santa Barbara and Montecito
It's only a 30-minute drive south to Santa Barbara, one of Highway One's most celebrated tourist towns. There's plenty to see here – be sure to check out its Funk Zone, a collection of chic art studios, breweries, wine-tasting rooms, restaurants and cafes, all just a block from the ocean.
After exploring Santa Barbara, drive 10 minutes east to celeb hang-out, Montecito. There's as many famous faces residing here as Malibu, but there's no bus tours and less paparazzi. Hang out in Montecito's chilled-out Upper and Lower Villages.
Must-do
Take a bike tour with Cal Coast Adventures through Santa Barbara to really understand the appeal of this beautiful beachside city. There's plenty of hills, so consider an E-bike.
See the coastline from a new perspective as musicians play at sunset aboard a 50-foot catamaran on the Double Dolphin. Follow it up with dinner at one of the city's most romantic waterfront restaurants, Toma Restaurant.
Accommodation
Located right on a beach, the Rosewood Miramar Beach is six hectares of five-star luxury just outside Santa Barbara in Montecito.
Day Nine & 10: Ojai to Los Angeles
There's one more secret yet – drive 50 minutes from Santa Barbara to Ojai, a stunning town situated beneath the towering Topatopa Mountains, best known for its health retreats and indie-hip restaurants and cafes. Though it's home to numerous movie stars, Ojai is an unpretentious village of Spanish Mission-style buildings amongst a dry desert landscape that looks more like Mexico than America.
Stay a night (or more if you can spare it), then drive an hour along the Pacific Coast to Malibu for lunch or dinner overlooking the waves.
Must-do
Get back on your bike – Ojai is criss-crossed with biking trails (and hiking trails) and you can combine a free-wheeling bike tour with a kombucha or wine tasting tour, or a visit to olive oil outlets with Hiking Ojai.
Accommodation
It's your last night on the road – so celebrate it by staying in style at one of California's most iconic retreats, Ojai Valley Inn. In the dusk, sit outside one of its numerous restaurants and toast Ojai's famous Pink Moment (when the sunset bounces off the mountains).
LEAVE YOUR COMMENT