The (best-kept-secret) Californian wine region road trip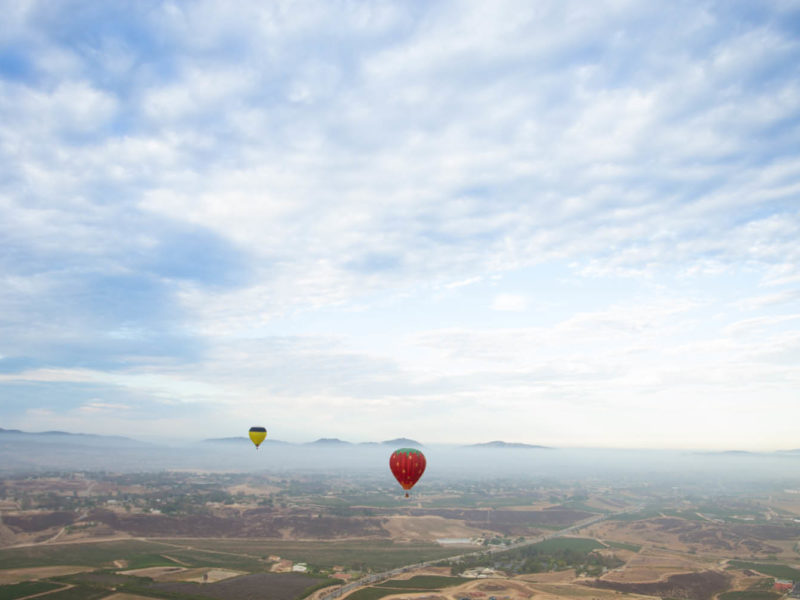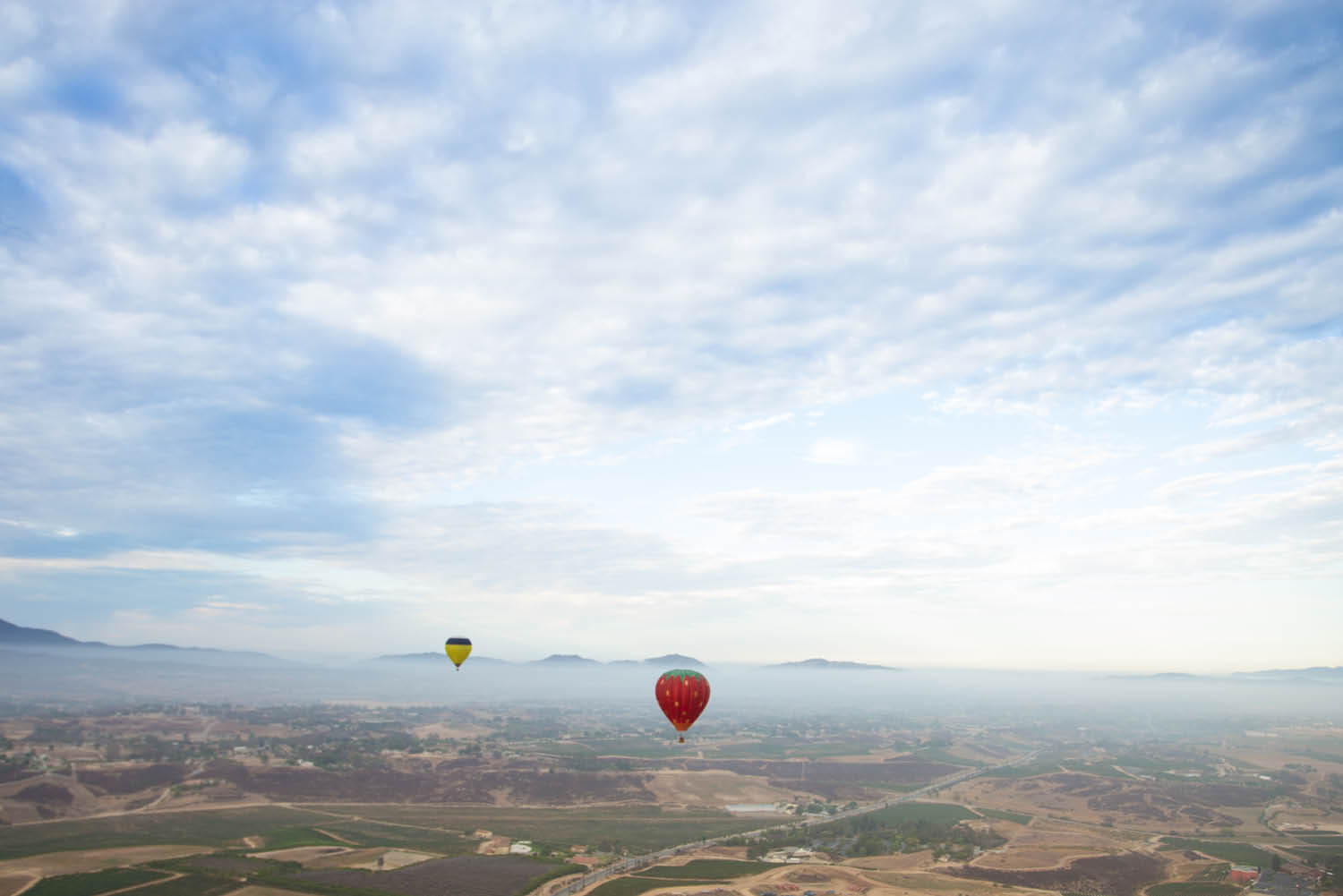 From Santa Cruz to almost Mexico, Craig Tansley takes you on a road trip through California's best-kept-secret wine regions.
While the Napa Valley is home to some of the USA's best loved wineries, there's so much more to Californian wine. The Napa is the most visited wine region in the USA, teeming with visitors who pay an average of $35 per tasting. Meanwhile, California's 137 other viticultural areas are uncrowded and are dominated by family producers eager for a chat. There are 1730 square kilometres of vineyards in California: if it was a separate country, it would be the world's fourth largest wine producer (its output is a third larger than Australia's). So what are you waiting for? Get on the road and find an undiscovered Californian wine region for yourself.
Go south from San Fran, not north To Napa
Resist the temptation. Take Highway One south out of San Fran, you'll hit the coast at Ocean Beach and you'll hardly lose sight of it again. Stop at Half Moon Bay – it's the site of the world's most dangerous big wave surf spot, Mavericks – watch surfers take on 10-metre-high waves. You'll find secret bays all the way down to Santa Cruz.
Santa Cruz wine region
Few wine areas capture the yet-to-be-discovered essence of the Californian wine experience more. While you'll love the boho surf vibe of Santa Cruz, leave it behind you for a detour past strawberry farms built beside the sea. Take a steep winding road through the foothills of the Santa Cruz mountains. Here you'll find yourself surrounded by the 1000-year-old redwoods of the Big Basin Redwoods State Park. Few international tourists venture up here – and yet there are over 70 wineries spread across these foothills, and most of them are family owned and operated, with tasting rooms boasting views right back to the Pacific, or across to Silicon Valley or Monterey Bay.
This is one of the most laid-back of all Californian wine regions, with many wineries encouraging visitors to bring a picnic and musicians playing at some tasting rooms on weekends. There are over 20 varieties of wine on offer here, but pinot noir, chardonnay and cabernet sauvignon are the stars.
Don't Miss: Ridge Vineyards' Monte Bello Estate is perched up high on the northern reaches of the region. It's one of America's top-rated wineries, but there's still never a crowd. Its seal of approval was cemented when its cabernet sauvignon beat France's best Bordeaux in a blind tasting competition back in the '70s (fictionalised in the film, Bottle Shock). Beauregard Vineyards epitomises the Santa Cruz vibe. It's been family owned since 1945 and its historic tasting room is a popular hang-out for locals. For ocean views and being among the redwoods, don't miss Poetic Cellars.
On the road again…
Stay on Highway One, and stop at Carmel, where Clint Eastwood was once mayor. Further south are the most famous viewpoints of Highway One, where you'll traverse single-span bridges taking you right above the Pacific Ocean to Big Sur. Spend a night here – at one of America's most prestigious luxury properties, Ventana – and be sure to watch a sunset at Nepenthe, a bar frequented by Hollywood's biggest stars, but still owned by the same family since the '40s. The road south has been shut since landslides in Christmas 2016, but there's an alternate road locals take – Nacimiento-Fergusson Road – a no-guard-rail roadway packed with hair-pin turns. Alternatively, double back to Carmel and take Highway 101. Highway One south at Big Sur is set to re-open by late (northern hemisphere) summer 2018.
Santa Ynez Valley
This is it, folks. The sun-drenched, picture-perfect secret Californian wine region you've been looking for. Sure, it got a little famous with the cult wine flick Sideways in 2004, but get this: most viewers (even movie reviewers) thought it was set in the Napa! And though it's only 45 minutes from Santa Barbara further south, there are none of those international tourists here. Santa Ynez is all about driving lonely roads through dry, dusty hills which lead to deserted wineries where wine's been made by families for generations. And they're all here – ready to converse – at empty tasting rooms, set in a landscape where the Pacific and North American tectonic plates met to produce the Santa Ynez and San Rafael mountains.
The region is home to California's most picturesque wine village, Los Olivos: a hamlet of al fresco cafes, artisan galleries and outdoor tasting rooms set among lavender, lilies, white picket fences and fluttering American flags. Just south of town there's secret beaches to visit (like Gaviota), ideal for sunset wines, which look across to the Channel Islands.
Don't Miss: There's 120 wineries here, well worth a two day stop. To get to Demetria Estate you'll drive for kilometres along a ridgeline that looks down across valleys of pinot noir, before arriving at this Tuscan-style winery (which operates private tastings by prior appointment). You'd be crazy to miss Fess Parker Winery, established by the late TV star in 1989 and today – still under the stewardship of the Parker family – the region's most famous. The winery was used for one of the most pivotal scenes in Sideways. Rusack Winery captures the pastoral culture of Santa Ynez perfectly. The drive in past stone walls holding in cows and alpacas is worth the journey, so is the huge sun-drenched deck. Don't miss Gainey Vineyard's Spanish-style tasting room, but at the end of the day, stay at the 20-room luxury Santa Ynez Inn, in the western-style town of Santa Ynez. From here, you're a short walking distance from tasting rooms of wineries like Carr Winery.
Follow that road down to (almost) Mexico
Get on the road again, take in Santa Barbara and surf town, Ventura, before taking the coast highway south to Malibu, staying within a stone's throw of the ocean. Have lunch at Malibu Farm on Malibu Pier, before crossing through LA on your way to Temecula.
Temecula Wine Region
Isn't there something about a wine region even people in LA (90 minutes north-west) have barely heard of? You'll be one of the few Australians to sample wine here. Out here, citrus farmers on tractors slow traffic on dry, dusty roads passing beneath the Santa Ana, Elsinore and Perris Valley mountain ranges. Wineries are mostly family owned in these parts, but don't go thinking it's Hicksville. On the contrary, there are 42 wineries – 20 of which have on-site restaurants (banned in many more popular Californian wine regions). And there's a lot more to do than wine tasting down here – every morning the sky is full of hot air balloons, and it's home to some of southern California's best golf courses too. Southern California's wines used to be very ordinary, but now wineries have planted Italian and Spanish varieties to suit the climate – today there's over 50 varieties of wine to choose from, many of which you've never heard of (Arneis, anyone?).
Don't Miss: The two best wineries are Cougar Vineyard and Falkner Winery. Both are set on sprawling estates, with views across the area. Cougar Vineyard plants only Italian varieties, though you'd stop in just for its Italian deli alone (with the best pizza in southern California). Falkner Winery's Pinnacle Restaurant is located at the crest of a 500-metre-high hill.
LEAVE YOUR COMMENT