5 of Canada's best prehistoric marvels you can see today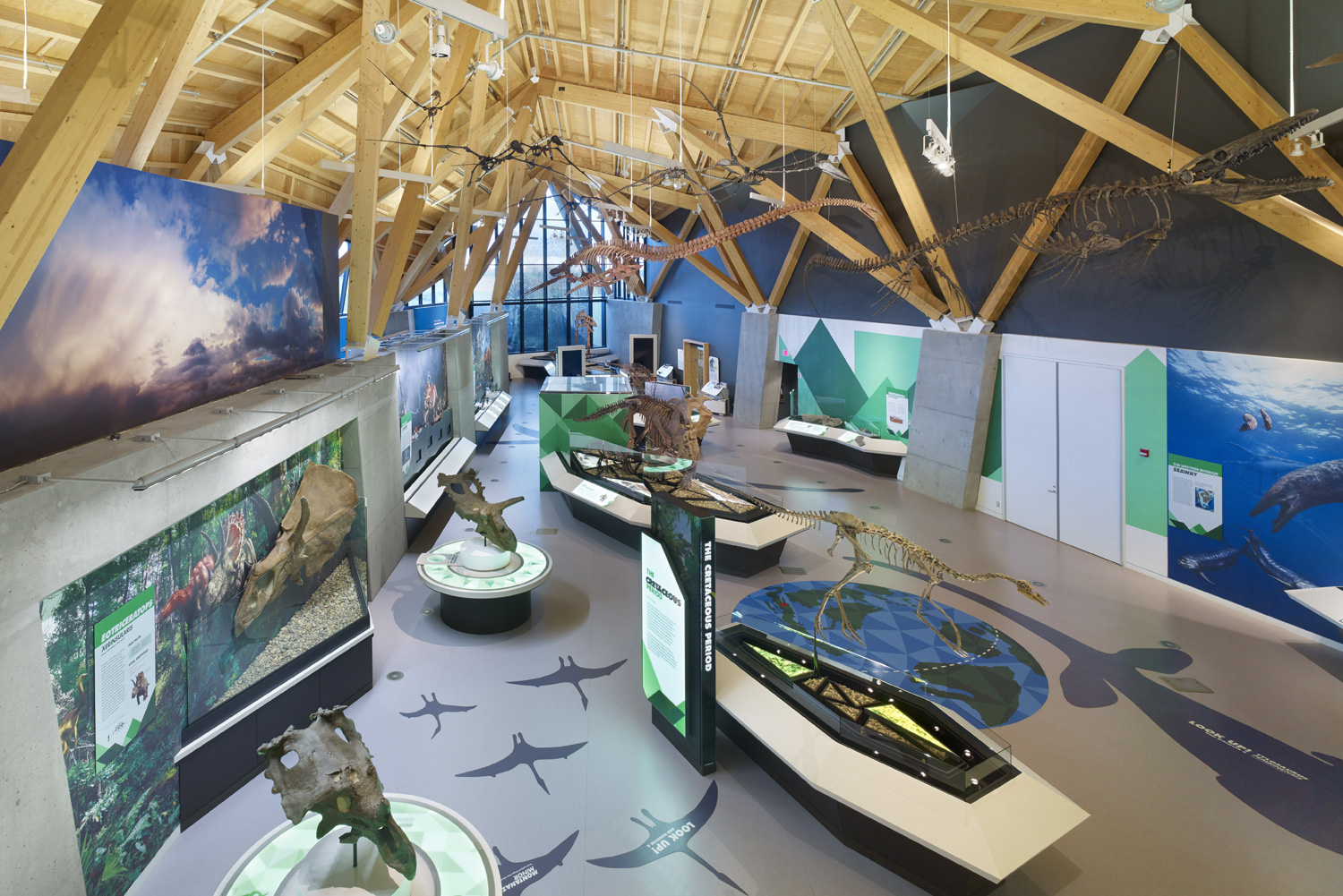 In February, scientists found the oldest ever fossils in remote Quebec. Before this astonishing find, Canada has long been home to some of the best prehistoric travel experiences. Here are five of the best.
The fossils unearthed in Quebec, thought to be a water-dwelling bacteria, were formed somewhere between 3.7 billion and 4.3 billion years ago.
The discovery has sparked a revived interest in all things prehistoric and fossilised in Canada. In light of this, we've dug up the best prehistoric experiences you can do in the Great White North, no PhD required. From mammoths to mega reptiles, step back in time with these five fossil-hunting experiences.
The Yukon is a hotbed for fossilised Ice Age mammals, namely the woolly mammoth, as well as horses and bison dating as far back at 100,000 years old. It is also home to the first traces of humans in North America, with some archaeological remains said to be as old as 24,000 years.
This is because many Ice Age mammals lived in a region now known as Beringia — a mostly ice-free sub-continent (or 'land bridge'), which stretched from Siberia to Yukon when the rest of northern Canada was covered by immense glaciers.
Today, the best place to see their remains is at the Yukon Beringia Interpretive Centre in Whitehorse. Expect megafauna displays, impressive exhibits and a detailed history of the first people.
In Wembley, Alberta, you'll find the distinctive Philip J. Currie Dinosaur Museum, which opened in 2015 (named after the museum curator and paleontologist).
An international institution dedicated to Alberta's paleontological heritage, this 10-acre complex encompasses seismic gallery spaces, classrooms, theatres, research and collections areas, as well as an outdoor discovery fossil walk.
Better still, the museum has just launched a volunteer preparation program so you can get your hands dirty in the lab and remove real dinosaur fossils from their encasing rock so they can be used for future study.
Further east in Morden, Manitoba, is the largest collection of fossilised marine vertebrates in Canada, housed in the Canadian Fossil Discovery Centre (CFDC).
These creatures once ruled the Western Interior Seaway, a large inland sea that disappeared millions of years ago, leaving behind a litany of prehistoric bones across Manitoba.
The centre's collection contains over 900 fossil specimens but the most impressive display is Bruce, a fierce 13-metre long Tylosaur, who would've been top of the food chain in the seaway, eating everything in his path.
Having said that, there are still over 30 active dig sites across the Morden area, where regular excavations take place. You too can play paleontologist with one of their family-friendly fossil dig excursions in the Manitoba Escarpment. There are half-day to five-day options in summer.
Also in Alberta is the Royal Tyrrell Museum in Drumheller, which claims to be Canada's only museum dedicated exclusively to the science of palaeontology.
Home to one of the world's largest displays of dinosaurs and a rotation of exhibits, there's also a wide range of interactive programs that cater to different ages, from fossil replica crafts to an indoor simulation dig site.
However, we recommend the 'Seven Wonders Of The Badlands' tour, which takes you on a 60-minute guided hike through Midland Provincial Park, for insights into why the area is so rich in dinosaur remains.
For those with budding paleontologists in the family, the museum also runs camp-ins, so you can snore amongst the dinosaur skeletons.
Though one of the more underrated fossil-rich regions in Canada, Eastend in Saskatchewan is home to the T.rex Discovery Centre. However, the area made international headlines in 1991 after the discovery of a near complete Tyrannosaurus Rex skeleton, now known as Scotty.
You can see Scotty in all his teeth-gnashing glory at the centre (or at least a full-size replica of his skeleton), along with numerous exhibits featuring Saskatchewan's oldest marine reptiles and prehistoric mammals. Ask about fossil quarry tours and day-dig programs in the summer.
LEAVE YOUR COMMENT