Rise with the tide at the Bay of Fundy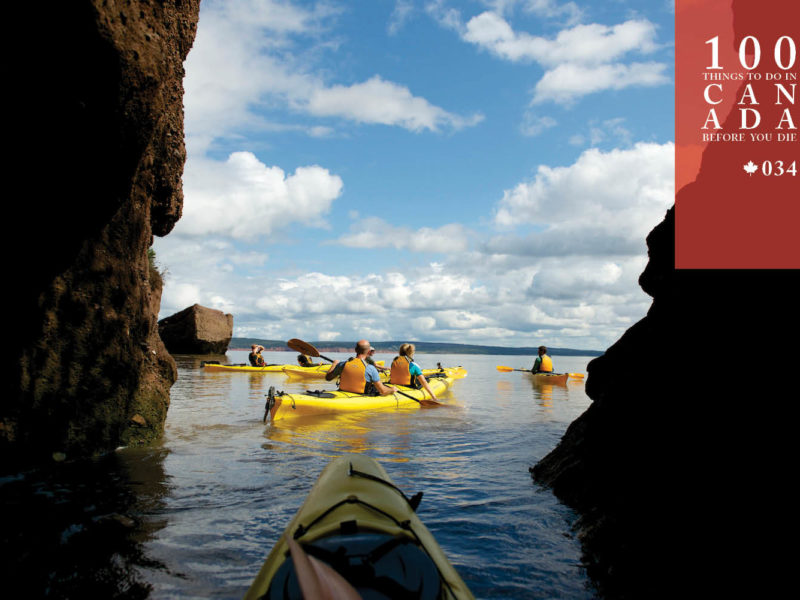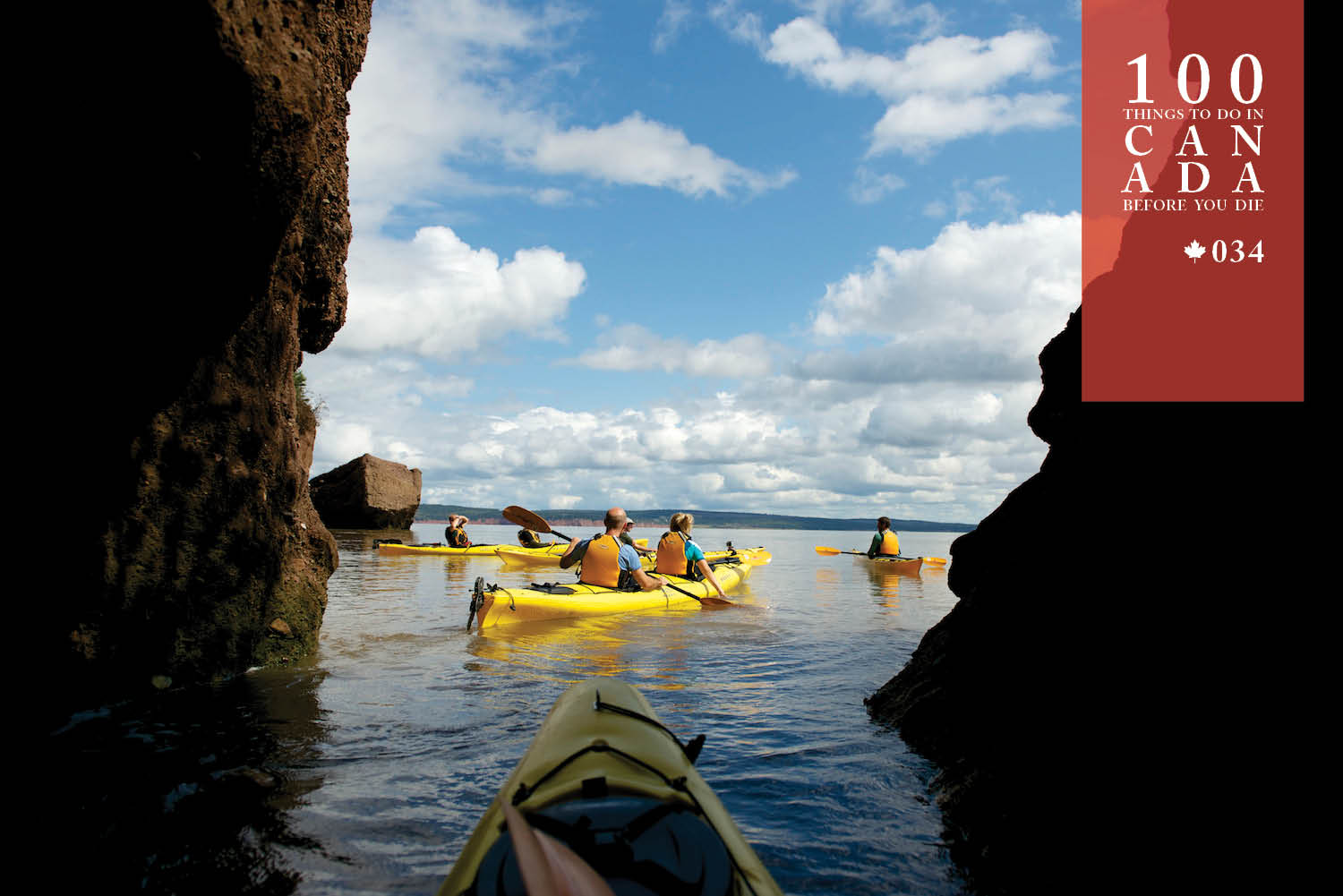 Go with the flow when there world's most extreme tide happens. As exceptional kayaking experiences go, riding the highest tide in the world is probably up there – well, at least twice a day.
According to Guinness World Records, the tides at the Bay of Fundy rise up to 16.3 metres – or more than five storeys.
Fortunately, this happens over a span of six hours, so it's not terrifying but rather downright fascinating, as you can leave your kayak to walk on the ocean floor.
Or, in the case of the Flowerpot Rocks in New Brunswick, around the base of tidally eroded rock formations, you can return later to find the sea levels (and boats in harbours) have risen again.
This phenomenon creates interesting natural occurrences as shorebirds in their thousands converge to feast on the fertile mud.
The soil here is apparently made for a flourishing wine region, so after kayaking you can feast at one of the many wineries.
GET GOING:
Rise with the tides in the Bay of Fundy (bayoffundy.com). Try Trafalgar's Enchanting Canadian Maritimes tour.
LOCATION:
The Bay of Fundy is wedged between the south-eastern Canadian provinces of New Brunswick and Nova Scotia. The New Brunswick city of Saint John is the largest metropolis on the bay, with daily flights from Montréal and Toronto coming and going far more regularly than the tide.
LEAVE YOUR COMMENT