Kiss the cod and become an honorary Canadian in Newfoundland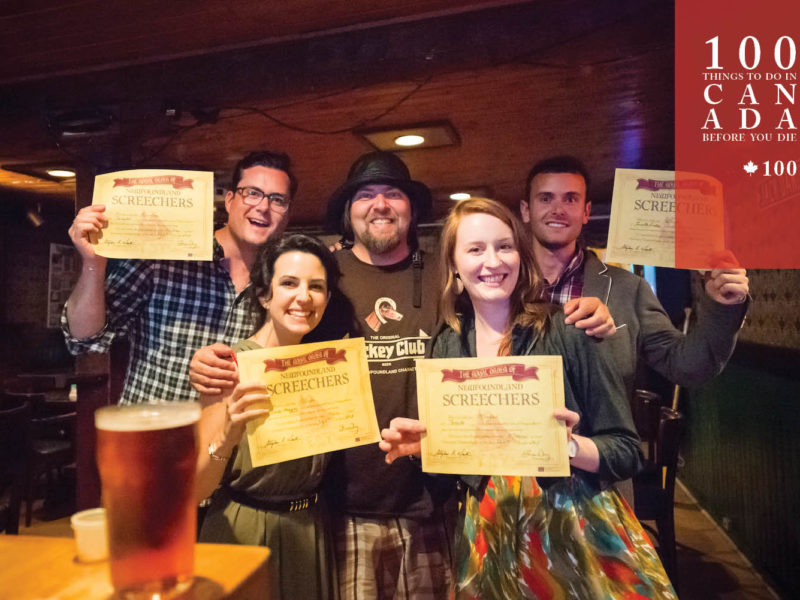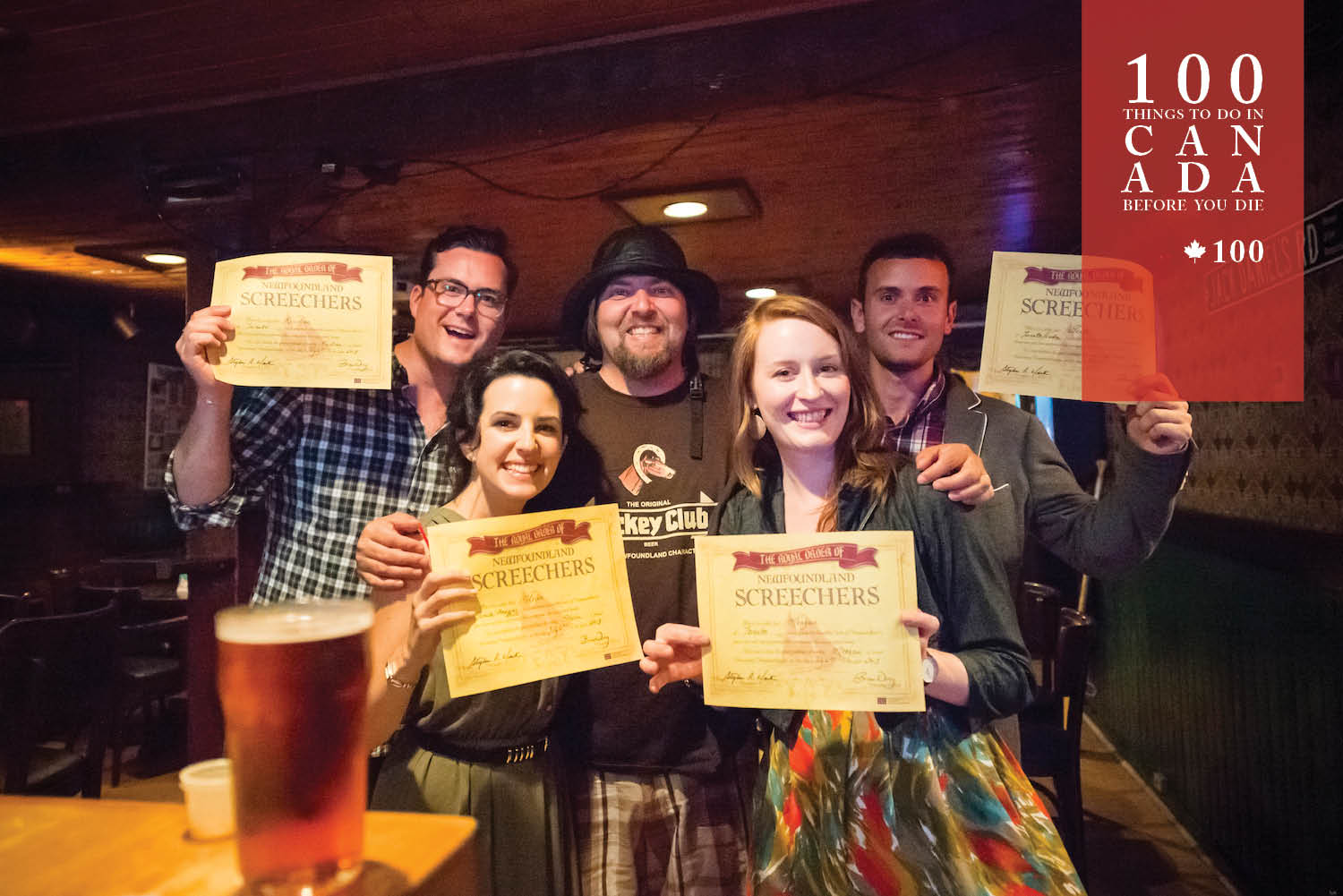 You made it! Now drink some grog, and kiss a fish to celebrate.
If you've worked your way through this list of 100 experiences in order, there's just one thing left do: toast your accomplishments and become an honorary Canadian!
Well, an honorary Newfoundlander at least. How do you do it? It's called "being Screeched in" and it's pretty simple. Take one ordinary cod and one shot-glass of "Newfoundland Screech", a potent rum made on the island.
Stand in the presence of a native Newfoundlander and respond to their time-honoured call, "Is ye a Screecher?" with your dutiful answer, "Deed I is me old cock, and long may your big jib draw!"
Only then may you pucker up, kiss the cod, drink your Screech and be properly accepted as an honorary Newfoundlander – often with a certificate to mark the occasion, depending on which pub you're in.
There are regional variations to the ceremony, in both the order of steps and the requirements (some ask you to kiss the rear end of a toy puffin instead), but the end result is the same: a lot of laughs, some raucous fun, and a true feeling of welcome.
GET GOING:
Although you can be Screeched in anywhere a native Newfoundlander is present, traditionally it's a welcome ceremony held at one of numerous bars on the island. If you'd like to download a Newfoundland Screech Certificate, you can do so at screechrum.com.
LOCATION:
The most popular place to be Screeched in is in a venue along the tavern- and bar-studded George Street in St John's, Newfoundland and Labrador's capital on the far south-east of the island.
"Get ready to kiss a cod, declare your allegiance to Newfoundland and toss back a shot of Screech rum in this quirky ceremony that makes its participants honorary Newfies." – Nikki Bayley
LEAVE YOUR COMMENT