Why Canada's Maritime Provinces are like nowhere else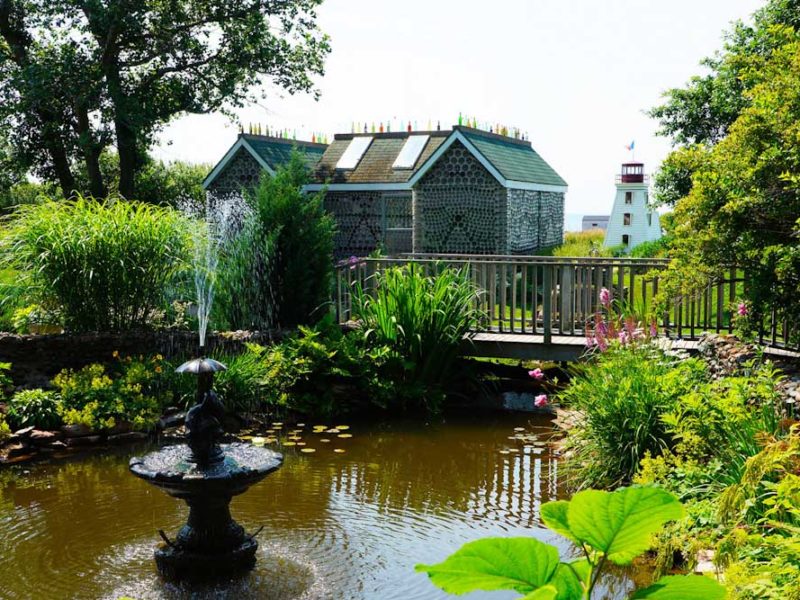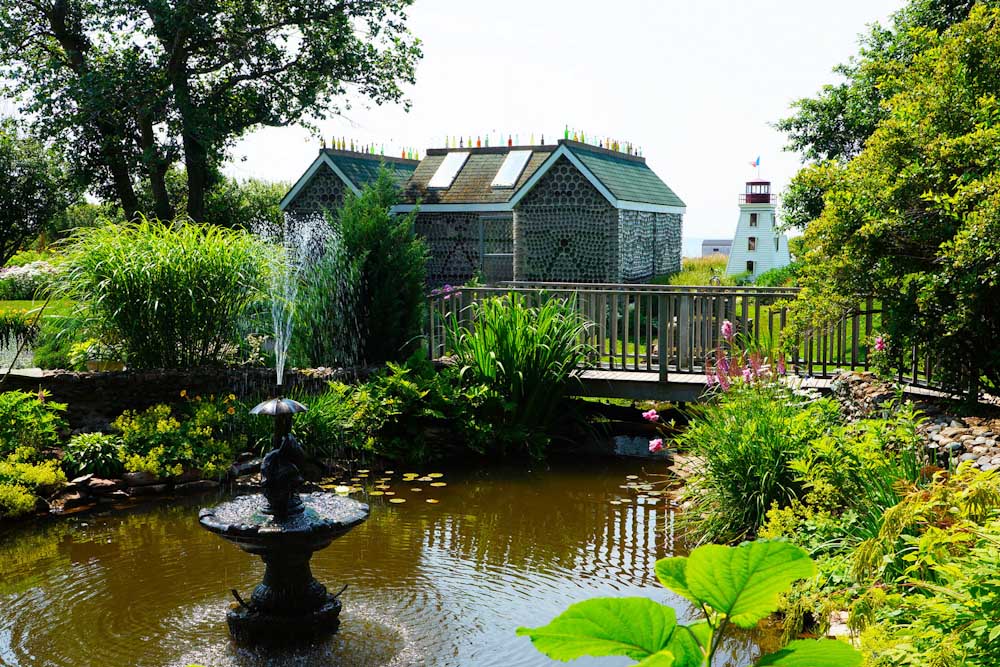 And so completely worth a visit…
From the music that seems to come from every street corner to the generous spirit of a people who have anything but easy lives, there's something special about Canada's maritime provinces, writes former Toronto Star travel editor Jim Byers.
It's the grin of an 80-something guy playing the spoons with reckless abandon in a Nova Scotia pub.
It's the simplicity of a sign that tells people how to find a great hiking trail in Newfoundland.
And it's the simple joy of teenagers yelling "Acadie, Acadie" on Acadia Day in New Brunswick.
Each time I've visited the eastern provinces of Canada I come away with a profound respect – and a deep love – for their culture and, more importantly, their joyous approach to life.
People in the Maritimes (Nova Scotia, New Brunswick and Prince Edward Island) and their cousins in Newfoundland, the easternmost province in Canada, exude a remarkable joie de vivre that's impossible to ignore.
These people seem to have very little, but they share it willingly and gracefully.
Yet folks out here have had a tougher time than most over the centuries. Much of the soil is thin and rocky.
The winters can be brutally long and wet, and the summers painfully short. The fish come and go, but even when times are good the treachery of the sea is never far away.
The oil industry has been a boom, a bust, a boom and now another bust.
Through it all they have a unique knack of smiling and finding what joy there is in life.
When 9/11 hit 15 years ago, many planes were sent scurrying to the safety of Newfoundland's Gander International Airport, for decades the last stop for planes heading to Europe from North America or the other way around.
Gander is a modest town in a province that usually ranks near the bottom on Canada's household income list.
But the people of the town took in 7000 strangers from Istanbul to Indiana as if they were long-lost relatives; feeding them, clothing them and re-assuring them that the world would right itself.
When people were able to fly again and return to their respective homes, they told friends endless stories of these remarkable Newfoundlanders.
Lifelong friendships were formed in those uneasy days where many of those housed have returned the favour to wandering Newfies.
There's even a new theatrical play about it called Come From Away, which debuted in Washington DC in September.
I fell hard for the province the first time I visited nine years ago.
I remember taking a walk through The Battery area of St. John's, where simple wooden homes are painted in colours the Crayola crayon people haven't invented yet and cling to slick, dark, rocky cliffs like a spider hanging onto a windscreen of a car whizzing along the highway.
What struck me more than the beauty – almost – were the small, hand-painted signs pointing people on the correct path for a hike from town to Signal Hill.
"Down public path, left at bottom, plus 300 m," said one sign. "Enjoy!"
I drove from there to Twillingate, a tiny town in north Newfoundland where icebergs hang around the harbours well into June.
As I drove through one village I found a house with a lawn covered – and I mean covered – with little wood cut-outs.
There was Bugs Bunny and Porky Pig, Homer and Bart and Lisa Simpson, and Winnie the Pooh, in all sorts of wild colours.
I pulled over and chatted with the owner and cut-out creators, a guy with a blue t-shirt and a weather-beaten engineer's cap. I can't recall his name, but he was so proud of his little yard.
"I've been interviewed by folks from around the world," he told me, beaming. "They did a big story on me in the Downhomer," talking about Newfoundland's 'good-news' newspaper.
Some would call his yard tacky, but I loved the commitment and the joy he had obviously put into it.
The next day I wanted to check out the coast behind the house I was staying at in Twillingate.
I found a dirt trail with a sign that said, "Private Property. Motor vehicles prohibited. Foot traffic welcome."
I loved that the sign didn't say foot traffic allowed or foot traffic accepted.
No, it said people were "welcome" to walk across this person's land to see the pounding white foam crashing into the cliffs and the tiny red berries on the plants and the pure sea air and the keening white gulls.
A few years ago, I was driving along southwest of Baddeck, Nova Scotia – the former summer home of Alexander Graham Bell – and spotted a sign for a small ferry that would take me across a narrow arm of the enormous Bras D'or Lake.
I took the ferry, which was probably a 30-second ride, and drove along to a small village called Iona, which I had read about.
I found a pretty park with nice water views, but what was more intriguing was a nearby bay called Plaster Cove, which is backed by dramatic golden/white cliffs.
On the edge of the bay was a small, perfect replication of a country church, a tiny, white wooden structure that was perhaps a couple metres high.
There were small crosses in the grass behind the church, as if it was mimicking a country cemetery. Despite my best door knocking efforts, no one could tell me who or why it had been built.
v
That's just the way it is in the Maritimes.
My last visit to this seductive slice of Canada was in August, when I finally gave myself a full four days to explore New Brunswick.
In Fredericton, rains ruined part of the planned celebrations for Acadia Day (where locals celebrate their French heritage).
But once the rain stopped I found a group of girls and couple boys parading about the streets with their flags.
Someone who appeared to be the city's mayor or Francophone leader gave a speech, and children were hoisted on their shoulders of their parents to take in the show.
Afterward I walked down to the river to take advantage of beautiful, early evening light and found a dozen couples practising their dance moves in the parking lot of a building, with French-sounding music coming from a boom box.
They seemed completely at ease, as if dancing in a parking lot was a perfectly normal thing to do on a summer's night.
A few days later I was in Prince Edward Island, checking out the so-called Bottle Houses.
Someone about 35 years ago decided that, with so many bottles of water or wine piling up, they would put them to good use and build a house.
Three dozen years later there are several houses surrounding a stunning garden.
They've used something like 25,000 bottles to make up the various buildings, including a small chapel with mostly clear and deep-green bottles that shimmer and shine when the afternoon sun beats down.
With its rolling fields and red cliffs beaten by endless ocean waves, PEI presents a bucolic, low-key beauty.
Much fiercer and wilder is Cape Breton in Nova Scotia, boasting one of the world's best drives.
The Cabot Trail winds its way along sheer cliffs and offers up fantabulous views of the Gulf of St. Lawrence.
The Bay of Fundy in New Brunswick is another lovely stretch of coastline, and it also gives a glimpse of the world's highest tides (read more about the Bay of Fundy tides here).
The fog and the craggy coastlines are a huge draw in the Maritimes and Newfoundland.
Ditto for the fresh lobster and the Malpeque oysters from PEI and the Digby scallops from Nova Scotia.
For me, the music might be an even stronger force pulling me east from my home in Toronto. George Street in St. John's Newfoundland is home to a couple of dozen pubs over a two-block area, allegedly the biggest concentration of drinking establishments in North America.
I don't know about that, but I know I can always find at least one place with an outstanding fiddler singing Irish-Celtic tunes about the rollicking sea and fate-tempting fishermen.
The Red Shoe Pub in Mabou (on Cape Breton in Nova Scotia) is famous as the home of the musical Rankin Family, who've made a huge imprint on the Canadian recording industry.
The place is packed in summer and the local talent is tremendous.
There's no large region of the US or Canada where music plays such an integral part of daily life as it does in the Maritimes, which were settled by music-loving folks from France, Ireland, Scotland and other areas.
It's also fascinating that the area of the US closest to the Maritimes, the New England states, has a reputation for hard-working but taciturn people; a major contrast to the merry-making folks next door in Canada.
As much as I love the music that emanates from their fiddles and spoons and pianos and guitars, I think it's the people that stand out even more.
They're quick with a smile and eager to please, with a relaxed country air that's immensely refreshing to urbanites. Halifax is the only big city I know in Canada where drivers slow down to let you jaywalk across a crowded road.
Newfoundlanders might be the craziest of the lot.
Not only do they have communities named Heart's Content, Joe Batt's Arm, and, yes, Dildo, they also remind me of Aussies in that they utterly refuse to take things seriously.
I was playing golf with an important fellow in the government of St. John's a decade or so ago.
Some friends came up behind us on the tee and started berating him, calling him every "foo—g" name in the book with nearly impenetrable accents and insulting his drives, his golf clubs and his looks.
He just stood and grinned as if to say, "See what I have to put up with?"
I already mentioned the friendly, folksy woodcarver I met near Twillingate, Newfoundland.
On my last trip, after a day of exploring lovely, deserted beaches on a fine summer's day, I repaired to the bar at the Glenora Distillery on Cape Breton.
With a local beer in hand, I spent a few minutes talking with Jerry Deveau, who was playing spoons in a band with a piano player and a teenaged girl with a voice as beautiful and clear as the fog-piercing beam from a coastal lighthouse.
"I be 83," Deveau told me, puffing out his chest. A few minutes later he had the crowd on its feet, slapping his spoons on his thighs in time to the music as one of the waitresses did an Irish dance amongst the crowded tables.
That's just the beautiful way it is in the Maritimes.
Intrigued by the beautiful Maritimes?
Interested in finding out what else you can do in the Maritimes? here are some of our favourite picks from our list of 100 Things to do in Canada Before You Die:
LEAVE YOUR COMMENT