10 insane North American ski resorts you've never heard of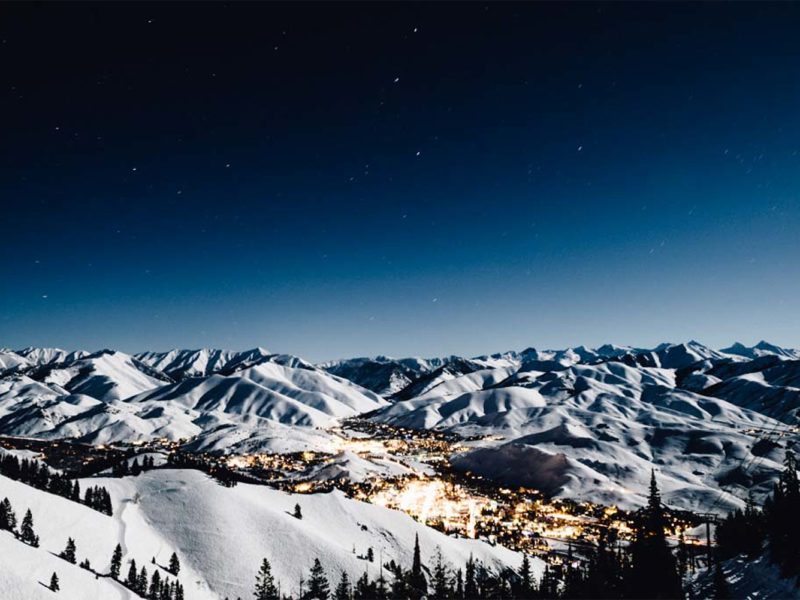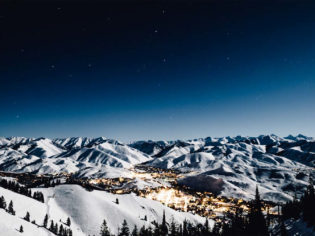 While hitting the slopes of Aspen, Jackson Hole or Whistler is on the wish list for diehard skiers and snowboarders, and deservedly so, there are many lesser-known resorts in the USA and Canada that are also right up there when it comes to snow stoke.
There are many things that come together to make up a great ski resort. There's the quality of the snow, the amount and breakdown of the terrain, the range of accommodation – either ski-in, ski-out or in town, the range of activities available, the dining and après scene and more.
It does come down to the type of skier or boarder you are, whether you have kids or not, whether you are into the après scene or not and whether you are a ski tragic who just wants to ski all day from first chair to last, or if you are a fair weather rider and like to mix in some other activities.
We have come up with a list of 10 under-the-radar resorts that you might not have heard of but could be just what you're looking for in the perfect snow holiday.
1. Whitefish Mountain Resort, Montana, USA
Sitting at the top of Montana in the shadows of Glacier National Park, Whitefish Mountain Resort is uncrowded, great value for money and has 1214 hectares of terrain that suits everyone. For the best views ski down the aptly named Inspiration, and for fun, don't miss George's Gorge – a natural half pipe.
You can choose to stay on the mountain in a range of accommodations, or stay in the charming town of Whitefish, which is about 12 kilometres from the mountain and has some excellent dining and après ski options. For on-mountain lunch or après, Hellroaring Saloon is not to be missed.
2. Mt Hood Meadows, Oregon, USA
Mt Hood is an active volcano and has three resorts on its snowy sides. Mt Hood Meadows is the major resort and has world-class facilities and terrain for all levels – including the expert-only Heather Canyon. Timberline is higher up the volcano and as it has a glacier, it's the only place in the USA where you can ski all year round. Timberline is smaller, but it has the gorgeous Timberline Lodge – a beautiful old timber hotel that was used as the outside of the Overlook Hotel in the movie The Shining. The third resort is Mt Hood Skibowl, which is loved by advanced riders, has excellent night skiing and the Snow Tube and Adventure Park.
3. Le Massif de Charlevoix, Quebec, Canada
A snow holiday in Le Massif delivers a triple dose of wow, with excellent skiing and snowboarding, the gastronomic delights of the Charlevoix region and of course the cultural offerings of stunning Quebec City, just an hour's drive away.
Le Massif has the highest amount of vertical east of the Canadian Rockies, but don't get too distracted by the jaw-dropping views over the frozen St Lawrence River down below. This place is on the up and up with Club Med due to open its first winter resort in Canada at Le Massif in December 2020.
4. Snowbasin Resort, Utah, USA
Snowbasin has Olympic cred, hosting the downhill at the 2002 Winter Olympics. It is near Ogden or 40 minutes from Salt Lake, and has 1214 hectares of slopes, glades and bowls. The view from the Allen Peak Tram is fabulous, and if you don't want to drop over the edge and ski down just ride the tram down and have a steadying hot chocolate at John Paul Lodge.
There are also great views from Strawberry Gondola, and park lovers will want to hang out at Blue Grouse. This season is the first that Snowbasin will be part of the Epic Pass family, which is great for Perisher regulars.
5. Diamond Peak Ski Resort, Nevada, USA
The Tahoe area has the highest concentration of ski resorts in North America, from big players like Heavenly to hidden gems like Diamond Peak. The latter is community owned and has a lovely, feel-good ambience and eye-popping views over the mesmerising vivid blue Lake Tahoe.
The lake doesn't freeze, and you can see it from various runs around the resort, with the hero shot for your Instagram best taken from the Crystal Ridge run, or the deck at the Snowflake Lodge. The best place to stay is the spectacularly beautiful Hyatt Regency Lake Tahoe in Incline Village, which has shuttle buses the short distance up to the mountain.
6. Kicking Horse Mountain Resort, British Columbia, Canada
Named after the river of the same name at the foot of the mountain, this uber-cool resort gives a lot of bang for its buck. It has over 85 chutes, many of them eye-wateringly steep, and five alpine bowls. Crystal Bowl was my favourite. At the base there's an area for absolute beginners – there were kids as young as 18 months old.
Kicking Horse has the highest restaurant in Canada – The Eagle's Eye – which even has a couple of suites upstairs where you can sleep in luxury. Also sleeping nearby in his den will be an orphaned grizzly bear named Boo, who lives on the mountain in his own sanctuary. You can ski right up to his den to read all about Boo.
7. Sun Valley Resort, Idaho, USA
When you ski or snowboard down Arnold's Run at Sun Valley, you'll be in the ski tracks of Arnold Schwarzenegger, just one of a long line of Hollywood celebs who have stayed and skied in the resort Ernest Hemingway promoted and fell in love with. It has two mountains – the beginner-friendly Dollar and the steeper and deeper Baldy. Stay in the gorgeous Sun Valley Lodge, which has an ice rink, stunning spa and a bowling alley.
For après, test out the Duchin Lounge or the Ram Bar in Sun Valley, or the Limelight or the Pioneer Saloon in the old mining town of Ketchum, which also has an airport with direct flights to Los Angeles and San Francisco. Fun fact – Sun Valley is where chairlifts were invented.
8. Powder Mountain Resort, Utah, USA
Powder Mountain is different to other resorts in a couple of ways: there is no snowmaking, so all the snow is the good, natural stuff; and every day, there'll be a maximum of 1500 skiers or snowboarders in the resort. And don't think it is because it is small – Powder Mountain actually has 3425 hectares of skiable, creamy snow.
That is one skier to half a hectare which means no waiting around. If you want to get even more private powder, you can go pay-per-ride cat skiing on Lightning Ridge and Raintree. Pay to ride up then ski or board down … and repeat until your legs can go no more. Stay in Eden, Huntsville or Ogden, but not until you've raised a glass with your new Pow Mow mates at the Powder Keg.
9. Grand Targhee Resort, Wyoming, USA
Grand Targhee is just over the Teton Pass from Jackson Hole and is a real treat – no matter what your level. Beginners have a raft of green runs around the Shoshone lift, while intermediates and advanced riders will love exploring the tree runs, the lovely steep blues off Blackfoot and Dreamcatcher lifts, and the gorgeous runs on the way to, and around the Sacajawea lift.
Advanced riders can sign up for cat skiing adventures over on Peaked Mountain. There is accommodation at the resort meaning you can enjoy every possible minute on Grand Targhee's beautiful runs, and at the end of the day, have a beverage or three at the Branding Iron.
10. Revelstoke Mountain Resort, British Columbia, Canada
Revelstoke is a real snow buffet for adventurous skiers and snowboarders. Known as one of the steepest resorts in North America in terms of vertical, Revelstoke is manna from heaven for intermediates and advanced, and added a new beginner terrain around a brand new chairlift for the 2019/2020 season, ensuring all levels are looked after.
For even more excitement there is guided heli-skiing and cat-skiing on offer. The Sutton Park Hotel offers ski-in, ski-out accommodation at the base or stay in the pretty town of Revelstoke just minutes away, where you'll also find a wonderful railway museum.