What to expect on an exhilirating New Orleans swamp tour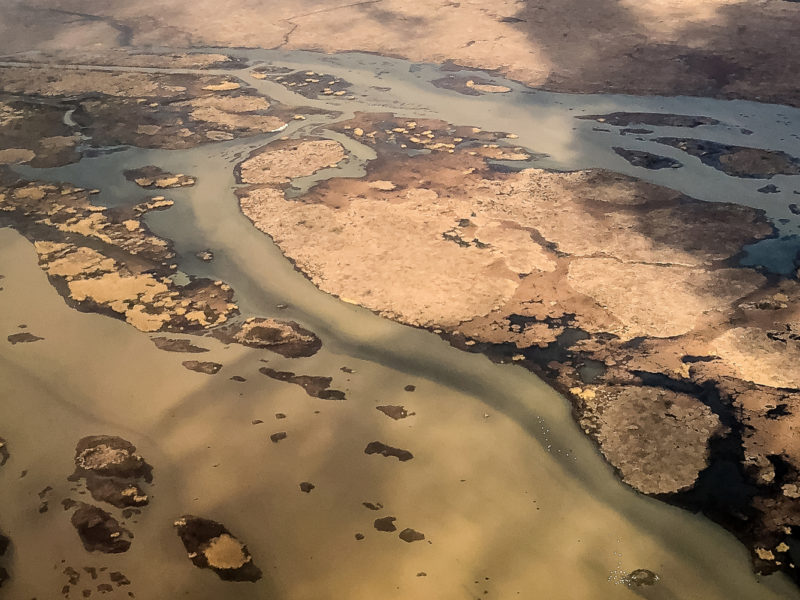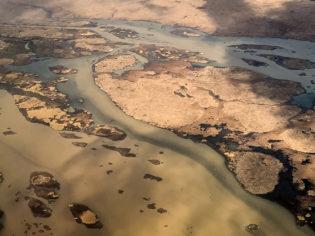 It would be easy to enjoy New Orleans, Louisiana, without even leaving the city centre.
The city is known for its diverse array of sumptuous cuisine , infamously haunted cemeteries, stunning buildings, streets rich with (often dark) history and more music than you could consume in a lifetime.
The swamps and bayous that skirt much of the mighty Mississippi, however, are worth spending a day trip or two exploring.
With literally hundreds of swamp tours available online and in tour guide shops, we've compiled a list of what to expect, how to choose your mode of transport and how to enjoy the swamp without getting stung (literally and in the hip pocket).
1. The difference between a swamp and a bayou
You'll see lots of both on a tour and it's worth knowing the difference. A swamp is an area of land that is always saturated with water. Look out for the big marshy flooded-looking areas surrounding New Orleans – that there is a swamp.
Bayous are the small, sluggish connective outlets of waterways that you'll be idling, paddling or zipping through on the tour. They crisscross the entire state like a giant system of veins.
2. Choose your swamp transport
Flat-bottomed boat
Starting with the cheapest and most accessible option, the flat-bottomed boat (or pontoon boat) is by far the most spacious choice. You'll also find the majority have wheelchair-accessible on-ramps. These boats move slowly through the bayous and are generally headed up by a Cajun captain narrating everything you see.
This choice will allow you plenty of time to take in the nearby scenery, seated in the shade in relative tranquility. Though, in peak season you might be sharing the experience with up to 40 new best friends.
Airboat
Like the feeling of wind in your hair? The airboat is for thrill-seekers. It's a little bit more pricey, but restricted to a much smaller group. It will take you much further into the swampland of the bayous due to the sheer speed these boats can reach.
Airboats are open-top and have a very loud engine, but you don't need to be too worried about the noise as they give you earmuffs for the journey. Be sure to pack sunscreen and a tie-on hat (you don't want it to blow off). You should also be aware that airboats aren't required by Louisiana law to have seatbelts, though they do have handrails. Thankfully the noise of the engine will drain out the screams.
Kayak
By far the most eco-friendly tour option, kayaks are the least invasive way to see the swamp. Opting for the people-powered option means there won't be any loud noises to scare away the animals. You'll also get an unhindered view of the alligators, unlike when you're on a boat and you're left to try to get a look-in through the crowds of tourists hanging off the barriers, but it does mean that you're also closer to them. The tour guides will joke that they haven't lost a customer yet, but you'll be warned to keep your elbows tucked in at all times "just in case".
Pro tip:
Most of the swamp tours aren't within walking distance from the French Quarter or the CBD. If you don't have a rental car, ensure your tour includes a pickup service in the price (or for a small fee) to help you avoid any hidden costs.
3. Expect creatures great and small
There is every chance you'll get to see a plethora of native swamp critters such as alligators, wild boars, raccoons, nutrias (semi-aquatic giant river rodents), snapping turtles, snakes, owls, herons, eagles and river otters.
It's not likely you will see every animal on that list unless you are the luckiest traveller in the universe, but you will definitely see a gator. In the warmer months you won't be able to travel more than 10 metres without spotting one, and in the winter the captains often coax them to the boats with marshmallows.
There is no law in Louisiana that prohibits the feeding of alligators and according to many boat captains, crocodilians don't digest sugar so the marshmallows go straight through them. Factual or not, it's not advisable to give wild animals manmade food. It also encourages them to lose their natural instincts around humans (like being timid).
4. Expect unpredictable weather
Louisiana is one of the wettest states in the USA. It rains around 60+ inches per year, which equates to about 1.5 metres of water.
The boats will still run in the rain, but a poncho won't protect you from getting cold in the wind of an airboat so be sure to pack accordingly. All boat companies will cancel a tour in the event of a thunder and lightning storm.
Conversely in the summertime, it gets very clammy and hot in the slow-moving, humid swamp air. Sweet relief from the heat may occur only when the boat is moving. Be sure to spray on mosquito repellant in the warmer months as a precaution and don't forget the antiperspirant.
5. Don't expect creature comforts
Half-day or two- to three-hour tours don't usually offer refreshments – and that includes water. Be sure to pack your own water bottle as you definitely can't drink the swamp water. Packing snacks or eating a big breakfast is a great idea, though you're not allowed to eat on the boat. Snacks may be available from the swamp tour shop, but they'll definitely be over-priced. Longer day trips may provide you with lunch, but check the fine print.
Don't expect to find any toilets onboard either. If the lapping of the swamp water against the boat suddenly brings on the urge to relieve yourself, you'll have to hold it.
Factor in a tip for the captain. Twenty percent of the tour price is the usual standard, but watch the rest of the group and follow their example if you're unsure.
A good rule of thumb when visiting any wild environment is: take only pictures, leave only footprints.