8 iconic dishes to try in New Orleans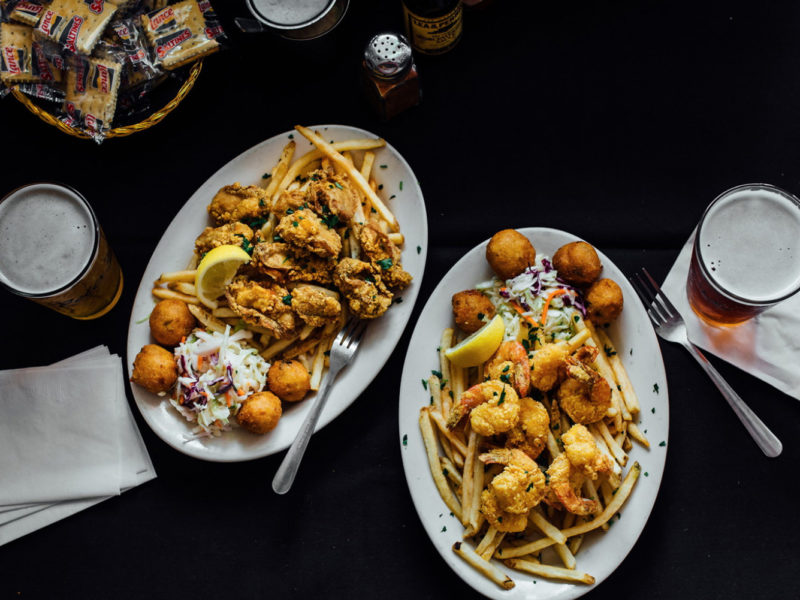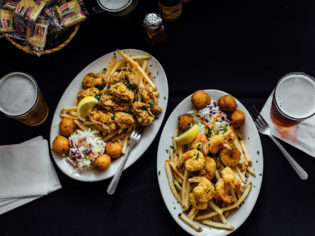 A visit to New Orleans is a treat for the taste buds. Embark on a journey through the Deep South's multicultural culinary influences with these eight iconic dishes.
New Orleans is a bustling, multicultural melting pot of people from all over the globe who have been influencing the city's food culture for hundreds of years. It is also widely considered to be the only place in the USA to get real Cajun and Creole Louisiana-style cooking.
The difference between Creole and Cajun
In the most basic of terms, when referring to cuisine, Creole is often referred to as 'city food' and Cajun as 'country food'. It goes far deeper than that since Creole and Cajun are two very distinct people groups with their own unique cultural differences. French Colonial settlers, Spanish, African and First Nation Americans
The Creole are descendants of French colonial settlers, Spanish, African and First Nation Americans.
While Cajuns, who are also of French decent, are historically referred to as Acadians, French Canadians who were forced out of Canada into Louisiana. They each have their own unique dialect, ceremonies and of course, food.
Cajuns were not rich people, and most of what they cooked and ate was caught or grown by themselves in the bayous, swamps and marshlands of the state. With less access to modern luxuries such as iceboxes, large kitchens and international spices, the Cajun people tended to use the entire animal and large pots to minimise waste and found ways to use salt and smoke as preservatives. Many of the same ingredients are found in both Creole and Cajun dishes, but the most obvious distinction is that Creole cuisine uses tomatoes and Cajun does not. Creole roux is made with butter and flour, while Cajun roux uses flour and oil. Cajun food does not traditionally mix game and seafood.
The blending of these cultures and their dishes means that today you're likely to find Cajun and Creole dishes on many menus, with more than one Cajun jambalaya featuring a tomato or some chicken mixed with shrimp (previously a big no-no).
History lesson aside, you're bound to find New Orleans tantalising to the taste buds and these eight iconic dishes are the perfect place to start your culinary journey through the Deep South.
1. Gumbo
To visit New Orleans and not taste gumbo would be like travelling to Japan and not tasting sushi.
The hearty soup is so famous in Louisiana that is has been crowned the state cuisine. You can bet your bottom dollar that everyone has an opinion on where to get the best gumbo.
There's chicken gumbo, shrimp gumbo, andouille sausage gumbo, duck gumbo, vegetable gumbo and everything in between. Usually containing the 'holy trinity' of celery, onions and green capsicum (bell peppers), thickened with a dark roux file or okra powder. Generally speaking, Cajun gumbo packs a bit more punch when it comes to the spice factor if heat is something you're searching for. Otherwise, follow your nose and try gumbo wherever you go.
Where to get it
-Seafood and okra gumbo at Gumbo Shop: 630 Saint Peter Street
-Gumbo Ya Ya at Mr B's Bistro: 201 Royal Street
-Dark quail gumbo at Gabrielle: 2441 Orleans Avenue
2. Turtle soup
A popular Creole delicacy made from the plentiful (locals assure us) Louisiana snapping turtle. Turtle soup does have a minor stigma surrounding it with some purveyors replacing the majority of the turtle with veal, where it should be instead titled 'mock turtle soup'.
At first glance, the bowl of dark brown liquid may not look particularly appetising, however the image belies the taste. Turtle meat is very tender with a mild flavour that is best described as tasting similar to pork with a hint of game, while the dark broth is rich and buttery by comparison. In short, it's delicious and relatively inexpensive to give it a try.
Where to get it
–Tableau: 616 St. Peter Street
–Commanders Palace: 1403 Washington Avenue
3. Jambalaya
The popular rice, meat and vegetable dish is a blend of Spanish, French and African cuisines and is reminiscent of a Spanish paella or Italian risotto. The ingredients in a jambalaya don't vary greatly from a gumbo (minus the liquid), it arguably has more meat, gravy and spices and is often served in large scooped balls atop a plate.
The most common kind of jambalaya you'll find in New Orleans is the red Creole version, which of course contains tomatoes.
Where to get it:
-Jerry's Jambalaya at Mother's: 401 Poydras Street
-Rabbit and sausage jambalaya at Coop's Place: 1109 Decatur Street
4. Po-boy sandwich
The people of New Orleans know how to make a sandwich, and the Po-boy is the king of them all.
The po-boy might be short for 'poor boy' but the richness of the fillings within in it isn't so. They almost always contain meat that is a choice of (but not limited to) fried shrimp, oysters, soft shell crab, catfish, crawfish, hot sausage, fried chicken breast or roast beef. You can dress or undress your Po-boy, the 'dressed' version contains lettuce, tomato, pickles and mayonnaise, while the 'undressed' version is meat only. Expect the finished product to arrive on an over-stuffed New Orleans baguette that is quite possibly enough for two to share – if you're so inclined.
A po-boy can be enjoyed at breakfast, lunch or dinner and can even be consumed into the wee hours of the morning. You'll be surprised at how many po-boy-serving hole in the walls are hidden in the back of clubs and bars with naught more than a small kitchen window to order from. Always remember that fresh is best and a pre-made po-boy should be shunned.
Where to get it
-Fried catfish sandwich at the Faubourg Bistro (at the back of a club): 700 Burgundy Street
-Fried shrimp po-boy at Guy's Po Boys (lunch only): 5259 Magazine Street
-Glazed pork belly po-boy at Killer Po Boys: 219 Dauphine Street
5. Muffuletta sandwich
A muffuletta is practically a wheel of a sandwich made out of a 25-centimetre (in diameter) loaf of Sicilian sesame bread that is said to originate from Italian migrants to New Orleans in the early 1900s. Very few people would be able to consume an entire muffuletta by themselves. It contains layers of marinated olive salad, mortadella, salami, mozzarella, ham and provolone… and it is simply one of the most delicious things you will ever eat.
The sandwich comes wrapped in wax paper and you'll be mopping up every drop of oil that escapes from the signature olive-based salad with the slightly sweet, slightly dense muffuletta bread. You won't need to eat more than a quarter of the sandwich for a meal and it's generally ordered cold and eaten on the go with one hand, as the sandwich gods intended.
Where to get it
–Central Grocery: 923 Decatur Street
–Cochon Butcher: 930 Tchoupitoulas Street
6. Blackened fish (and alligator)
A popular Cajun method of cooking is to blacken the meat. Literally burned black.
The flesh of a firm fish or white meat is dipped into butter, rubbed with a mixture of herbs and spices that could be (but are not limited to) thyme, oregano, chilli pepper, peppercorns, salt, garlic and onion powder and cooked on a fiery cast-iron skillet. The end result is an intensely flavoured piece of meat, with a crusty outside and a buttery-soft inside that should flake off in your mouth. Catfish, redfish and alligator all hold up well in this dish.
It might look like you've been served a burnt piece of meat but don't let that scare you off. The meat itself isn't burnt, it's the spice-crusted outside that is expertly darkened to the point of making this dish really sing.
Where to get it
-Blackened alligator at Mulates: 201 Julia Street
-Blackened catfish at K Paul's Louisiana Kitchen: 416 Chartres street
7. Oysters
Oyster bars are as synonymous with New Orleans as Mardi Gras and jazz music and while there are as many people who hate oysters as there are those who love them, you don't want to pass up the chance to taste oysters in New Orleans.
Even if you're not a fan of oysters, it is highly recommended that you don't pass up the chance to sample a few in New Orleans. They are lacking in that overtly salty taste you'd regularly associate with oysters as they are grown in the Louisiana Mississippi River, and as a result, they get their distinctive flavour from a combination of marsh, salt and freshwater.
Be sure to try them raw with naught more than a lemon or vinaigrette to dress them up, chargrilled and soaked in butter for a rich and barbecue-style taste, or plopped in a Bloody Mary, with an oyster shooter for breakfast.
Where to get it
-Freshly shucked and chargrilled at Felix's Oyster Bar: 739 Iberville Street
-Seasonal oysters at Bourbon House: 144 Bourbon Street
-Happy-hour oysters at Samuels Blind Pelican: 1628 Charles Avenue
8. Crawfish Etoufee
Sometimes called crawdads, crayfish, or in Australia 'yabbies', the crawfish is at the heart of Louisiana cooking. These small, freshwater crustaceans are available in the thousands throughout mid-January to early July and you'll find them in everything from gumbo and jambalaya to seafood boil. But it's the crawfish etouffee in either Creole or Cajun that is the standout at this time of year.
The miniature shellfish are served in a slightly sweet blond roux over rice. The meat has been lightly smothered or braised in the sauce to become just cooked, retaining its delightfully vibrant seafood taste. Drool-worthy indeed.
Where to get it
–Jacques Imo's: 8324 Oak Street
–Atchafalaya: 901 Louisiana Avenue
Of course, there are also the famous New Orleans alligator sausages, shrimp and grits, red beans and rice, beignets, pralines, the Sazerac and Bloody Mary cocktails. The list could go on for eternity without even getting close to the bottom of the bounty.
In no uncertain terms, the biggest struggle you'll have in New Orleans with food is being spoiled for choice.