Four secret spots to explore in Greece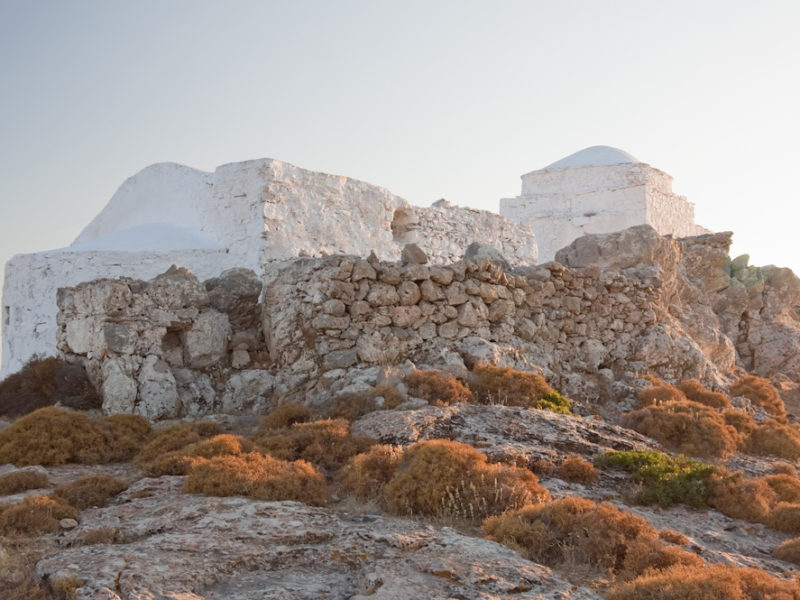 Greece's stunning seaside views and charming villages make it very popular with tourists.
Fortunately these 4 of our 100 Secret Gems You Need To Know About (click for the full list) you'll be able to enjoy sans crowds.
1. Kythira
Where on Earth is it?
Kythira is one of Greece's seven Ionian Islands.
Why you need to know about it
While tourists flock to Mykonos and Santorini, the Ionian Islands possess a less frenetic pace.
From ancient times the Phoenicians, Romans, Byzantines and Venetians have traipsed over the island, but in the modern era it's Australian accents that proliferate: many inhabitants emigrated to Australia (comically referred to as Big Kythira) in the early 20th century and their descendants regularly return to holiday.
Other tourists are in short supply, which means the island's rugged landscape, silky-soft beaches and white-washed villages are left in relative peace.
2. Crete
Where on Earth is it?
Greece's largest island sits in the southern part of the Aegean Sea.
Why you need to know about it
Having only united with Greece in 1913, Crete has its own unique culture and customs.
But there's still that quintessential Greek Island charm: sun-drenched beaches and hidden coves, white-washed buildings, frescoed chapels and churches, and narrow laneways with coffee houses, artisanal boutiques and tavernas.
3. Kastellorizo
Where on Earth is it?
A tiny Greek isle off the coast of southern Turkey.
Why you need to know about it
Just a couple of kilometres off the Turkish coast, Kastellorizo is the smallest of Greece's Dodecanese islands.
The main town spills down to a colourful, mansion-lined harbourfront with plenty of tavernas to while away the hours; enjoy the seafood while watching fishing boats come and go.
Follow a path at the back of town into the hills for spectacular views to the Turkish coast. If you want to explore further, catch a boat to Kas on Turkey's mainland, a lovely seaside town.
4. Meteora
Where on Earth is it?
In Kalabaka in the western region of Thessaly, 355 kilometres from Athens.
Why you need to know about it
A collection of monolithic pillars crowned by a clutch of Eastern Orthodox monasteries, Meteora is a confluence of man, nature and faith.
Hermetic monks settled here from the 11th century, with 24 monasteries built during the 15th century on the perilous peaks, with building materials carried to the top by ropes, ladders, nets and baskets.
Six monasteries survive today and are collectively listed as a UNESCO World Heritage Site. Visitors need to climb lots of stairs, but the views, history and 16th-century frescoes are truly divine.
LEAVE YOUR COMMENT