Central America & the Caribbean - 6 secret travel gems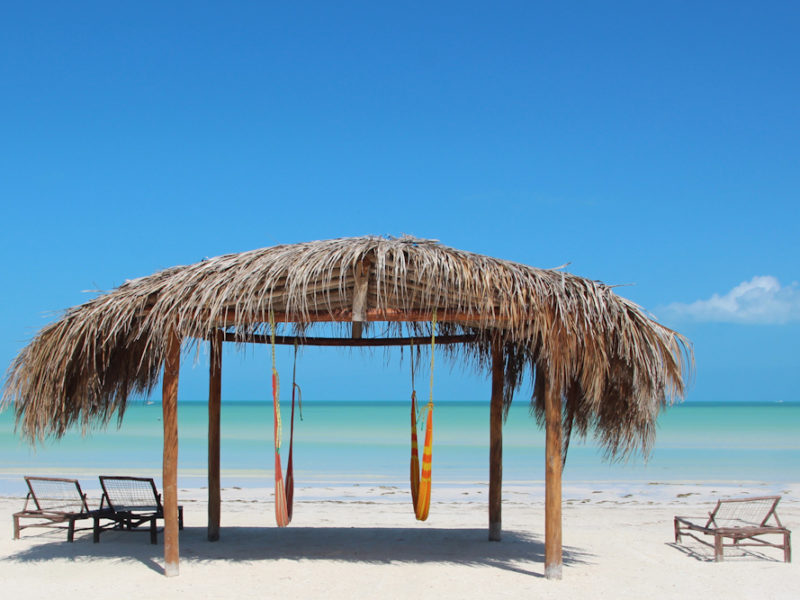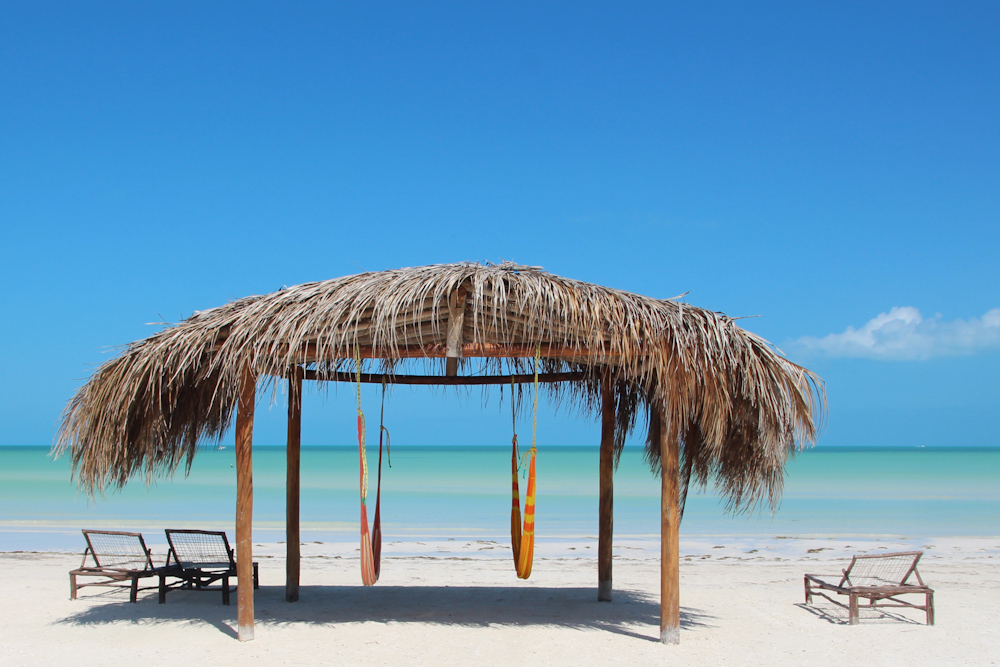 A jungle trek through through the best Mayan architecture in Mexico? Just one of our 6 secret gems of Central America and the Caribbean.
For 94 more Secret Gems, click here.
1. Antigua & Barbuda
Where on earth is it?
A twin-island country in the Caribbean.
Why you need to know about it
The Caribbean has a beach culture all its own and Antigua, the main island of Antigua and Barbuda, is probably the best place in the West Indies to experience it.
Cocktails on white sand at sunset, old colonial towns, and pristine waters ripe for snorkelling and diving make it a perfect spot to unwind on a towel and explore a unique culture.
This is best showcased at the 10-day Antigua Carnival from the end of July to the first Tuesday in August. It celebrates the end of slavery on the islands with traditional, colourful costumes and Calypso music – an unmissable experience.
2. Isla Holbox, Mexico
Where on Earth is it?
Off the Yucatán Peninsula, north-west of Cancun.
Why you need to know about it
With very few cars, just two ATMs and white-sand streets, Isla Holbox is a welcome break from Mexico's party central, Cancun.
This narrow 42-kilometre-long island is separated from the mainland by a shallow lagoon, which is home to exotic birds including flamingos, and its waters are frequented by whale sharks from June to September.
The island's facilities are quaint and colourful, with family-run guesthouses, beachside cafes and, thankfully, not a high-rise in sight.
3. Campeche, Mexico
Where on Earth is it?
On Mexico's Yucatán Peninsula.
Why you need to know about it
Built on an old Mayan town in 1540, Campeche is a spectacular walled port city, with a malecón drawing crowds every evening to watch the sun sink into the Gulf of Mexico.
Its colonial centre is UNESCO World Heritage listed for its Baroque churches, balconied merchants' mansions and wrought iron lamps, all ringed by fortifications bristling with cannons.
Legend has it the town is the birthplace of cocktails and there are plenty of bars to savour the mix of Caribbean rum and tropical fruit.
4. Puerto Viejo, Costa Rica
Where on Earth is it?
In Costa Rica's Limón Province on the Caribbean Sea.
Why you need to know about it
A mecca for surfers and those seeking out a laid-back beach vibe, Puerto Viejo's charms are heightened rather than diminished by the fact that there are no sealed roads and mostly basic accommodation choices (though Le Caméléon Boutique Hotel is a member of Small Luxury Hotels). Rather the allure here lies in the surf (there is a strong rip so it's for experts only), palm-fringed beaches and a heady mix of Latino, Afro-Caribbean and Bribri cultures.
5. Palenque, Mexico
Where on Earth is it?
In southern mexico's Chiapas state.
Why you need to know about it
Most people recall Chichen Itza when thinking of Maya ruins, but the temples of Palenque are considered some of the best Maya architecture in Mexico.
Revealed through a curtain of thick jungle, its crowning glory is the Mesoamerican step pyramid, the Temple of the Inscriptions, decorated with hieroglyphics and harbouring one of the only crypts found in a Mexican pyramid, the Tomb of Pakal. According to UNESCO, the elegance and craftsmanship of the buildings attests to the creative genius of this civilisation.
6. Caye Caulker, Belize
Where on Earth is it?
An island off the Belize coast in the Caribbean Sea.
Why you need to know about it
This narrow Caribbean island (eight kilometres long by little more than a kilometre wide) takes the already relaxed pace of life found on the Belize mainland and amplifies it, thanks to its reggae-infused Rastafarian influences.
Belize is famous for its diving and is one of the best places to swim with whale sharks, and Caye Caulker Marine Reserve protects a barrier reef where you'll have the chance to spot manatees. Come evening, dine on lobster, which the island is renowned for and celebrates with the annual Lobsterfest in June.
Can't get enough of the Central America and the Caribbean?
LEAVE YOUR COMMENT