Top 10 places to eat out in Singapore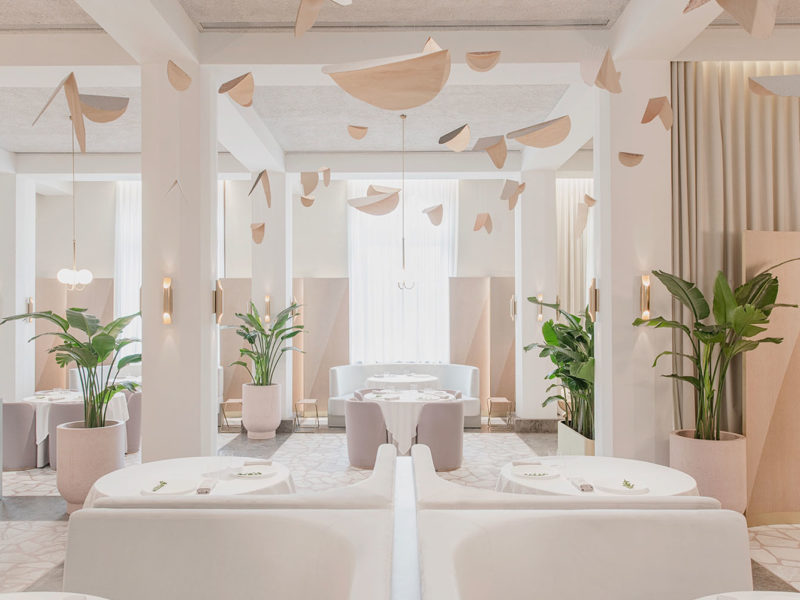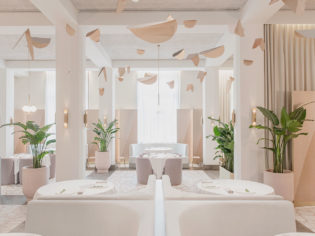 A trip to Singapore isn't complete without a well-rounded list of the best places to eat out and you'd be remiss to overlook any of the below during your stay.
It is no exaggeration to say that eating is a national pastime in Singapore; while finishing up breakfast (including the local favourite of kaya toast, a thick, sticky and sweet coconut and egg jam slathered in white toast and topped with butter) Singaporeans are usually discussing what they are going to have for lunch, and at lunch they are inevitably planning dinner. As a result, Singapore is one of the most exciting places to eat out in, and while there's a wealth of celebrity chefs and Michelin starred-restaurants scattered across the island city state, there are as many cheap eateries that are big on taste and atmosphere (some with Michelin stars, too).
It's an almost impossible task to distil so much choice into one list, so we have picked out a few must visit spots that are the perfect jumping off point for a culinary exploration of Singapore. Bon appetit!
1. Maxwell Food Centre
Hawker centres are wonderfully unique to Singapore, and present the perfect opportunity to eat like a local at a penny pinching price. This popular centre, located in the Chinatown neighbourhood, boasts some of the best shops on the island including the renowned (and Michelin recommended) Tian Hainanese Chicken Rice, which serves up this quintessential Singaporean delicacy of silky soft poached chicken and aromatic broth to much aplomb (the late Anthony Bourdain was a fan); you'll know you've found it when you see the queue of dinners waiting patiently for their turn to order. But there are plenty of other winning dishes to be had here: try Ah Tai Hainanese Chicken Rice and Popiah. Rojak & Cockles.
A helpful hint before heading to a hawkers centre: stock up on small packs of tissues or hand wipes, which are used to indicate that a table is taken while you wait for your order to be cooked, and to clean up with at the end of the meal as napkins are not widely available.
Address: 1 Kadayanallur St, Singapore
2. Tekka Centre
Located in the heart of the Little India neighbourhood, this buzzing hawker centre serves up some of the best curries and Indian treats in the city, from crispy wafer thin roti prata to spicy biryani and fluffy, hot naan bread served with spicy curry sauces to dip them in. It can get hot in here thanks to the tropical heat and gas cookers, but that just presents the perfect opportunity to cool down with a sweet mango lassi or tangy lime juice. Expect to pay just a few dollars for your entire meal; the entertaining colour and commotion comes free.
Address: Bukit Timah Rd, Singapore
Serving up mod French cuisine within the extremely chic surroundings of the National Gallery of Singapore, Odette, the passion project of chef/owner Julien Royer, has earned a huge reputation since arriving on the culinary scene in 2015, as well as three Michelin stars in the 2019 guide, the number one spot on Asia's 50 Best Restaurants lists and the number 18 position on the World's 50 Best Restaurants list.
Obviously with so many awards to its credit it is redundant to state that the artful menu is a triumph, but special mention also needs to go to the décor; the subtle and sophisticated fit out is rendered in shades of nude, blush pink and white (which don't detract from the food), with artworks by Dawn Ng and a glass box of a kitchen that puts it at the heart of the space.
Address: 1 St Andrew's Rd, #01-04 National Gallery, Singapore
Situated in the luxe Six Senses Duxton Hotel, in the Tanjong Pagar neighbourhood, this destination diner draws in locals and guests alike, as much for its menu of flavoursome mod Asian dishes as its chic interiors by celebrity interior designer Anouska Hempel.
With a commitment to local, seasonal and responsible sourcing of produce, the menu features a selection of dairy-free, gluten-free and vegan dishes; some that have become firm favourites include the braised duck spring rolls, fried lion's mane mushrooms and the crispy Sichuan chicken, which can be ordered with just a little Sichuan pepper or with the full dose, which brings a tear to the eye with its unrelenting heat. Arrive early and stop for a drink at the lovely Yellow Pot Bar next door.
Address: 83 Duxton Road, Singapore
Another firm favourite with locals, the offering here features Malay and Indonesia dishes (up to 50 in all) displayed behind glass so that you can pile your plate high with a pick and mix feast (accompanied by rice) known as nasi padang.
While there are sure to be some dishes that you don't recognise, absolutely everything is delicious (it is included in Michelin's Bib Gourmand guide, which recognises 'good quality, good value restaurants') so don't be afraid to sample some new taste sensations – try sambal goreng, a stir fry of tempeh, tofu, shrimps and long beans with aromatic spices, or tahu telor, a tofu and egg omelette topped with crispy shredded vegetables and peanut sauce – along with favourites like the unctuous beef rending.
If you still have room, pick out a few bite-sized kuehs, sweet or savoury treats that can include everything from curry puffs to dumplings to cakes to cookies, to take away with you for later.
Address: 11 Jalan Pisang 15, Singapore
While its reputation has spawned a number of outlets, the original 328 restaurant, located in the suburb of Katong, with its gloriously tiled traditional Peranakan houses and delightful local vibe, is still the best place on the island to sample a sweet and spicy laksa soup. The restaurant is unassuming – think plastic stools and no frills fittings – but the laksa is flavoursome and rich; it proved a huge hit with Gordon Ramsey when he visited, as evidenced by the newspapers clippings proudly displayed at the entrance by owner Lucy Lim.
Address: 51 E Coast Rd, Singapore
Singapore celebrity chef and food ambassador Violet Oon has eateries scattered across the island, but her outlet at the imposing National Gallery Singapore is a real must visit. With a luxe fitout in dramatic black and green, Oon has elevated local Peranakan cuisine to fine dining here.
Lunch and dinner are served seven days a week, but for something different opt to partake in the Singapore High Tea (starting from $59 for two people), with a menu of sweet and savoury morsels including spicy dried shrimp floss finger sandwiches, pandan infused crepes and pulled beef sambal on steamed buns.
Address: 1 St Andrew's Rd, #02–01 National Gallery, Singapore
Situated in the Dempsey Hill area, Open Farm Community has a lofty vision: to create an edible urban garden overseen by an enthusiastic collective of farmers and chefs where produce can be grown and included in the menus served up in the light and bright restaurant.
The farm-to-fork dishes produced with the home-grown ingredients and stringently sourced produce from local growers are hearty and honest, packed with flavour and vibrant with colour and goodness. The bright green-hued dining space is popular with ex-pat ladies who lunch during the week, and packed on the weekend when locals come to make the most of the 278 square metres of gardens, lawns and children's playground.
Address: 130E Minden Rd, Singapore
Meat, meat and more meat is the focus at Burnt Edges, which has a place on Asia's 50 Best Restaurants list (at number 10 to be exact) and serious buzz that pulls in a constant crowd. Its counter seating overlooking the open kitchen – and constantly burning customised ovens and grills – sets the tone for the experience ahead; bearded Aussie chef/owner Dave Pynt's modern barbecue menu changes regularly based on what's seasonal and best, but the tastes are always robust.
Address: 20 Teck Lim Rd, Singapore
Named for Eldred John Henry Corner, the British botanist (his specialty was mycology or the study of fungi) who was the Assistant Director of the Botanic Gardens from 1929 to 1945 and lived in the historic house that now houses Corner House restaurant, this fine diner is surrounded by stunning tropical plants and flowers. Take up position on the Verandah and order from chef Jason Tan's five course lunch or dinner degustation menus that balance proteins and botanical elements; his signature Gastro-Botanica style elevates greens, fruits, herbs, vines and fungi above a token inclusion.
Address: Located in Singapore Botanic Gardens, 1 Cluny Rd, E J H Corner House Singapore Botanic Gardens, Singapore
LEAVE YOUR COMMENT