3 Singaporean culinary delights worth trying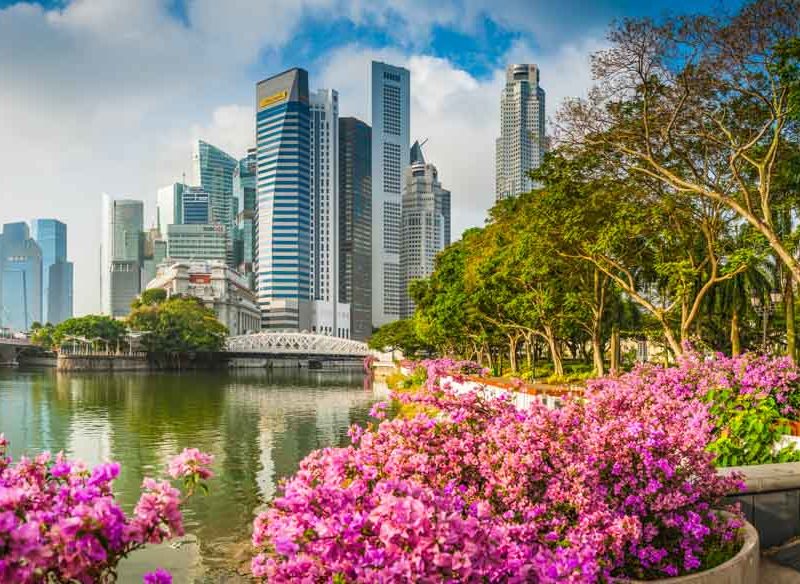 Singapore is renowned for many things, including its culinary delights. In this article we explain the top 3 signature Singaporean delicacies worth tasting.
1. What is 'Mod Sing'?
The culinary vogue for creating modern interpretations of traditional Singaporean dishes has given rise to the much-used term 'mod sing', the melding of new ingredients and techniques with traditional methods and recipes to create dishes such as coconut laksa barramundi with turmeric potato cake and baby bok choy (Open Farm Community), and wagyu beef char siew with pickled papaya and cherry tomato (Ding Dong).
At National Kitchen by Violet Oon, a gorgeous dining hall in the stunning new National Gallery of Singapore, Violet Oon, the grand dame of Peranakan cooking, serves up modern takes on nonya (a spicy cuisine that combines Malay and Chinese ingredients and techniques), classics such as rojak (guava, sour mangoes, rose apple, pineapple, cucumber, julienne of pink ginger flowers, jellyfish and crispy crullers tossed in a sweet, sour and mildly spicy sauce) and a hae bee hiam sandwich (spicy dried shrimp floss finger sandwiches).
And if you want to take the whole hybrid thing one step further, Whitegrass (situated in a former Catholic convent diagonally opposite Raffles), the passion project of chef-owner Sam Aisbett (ex-Quay), does a fine dining Oz-Sing-Japanese thing that is creating a lot of buzz.
2.Their Coveted Coffee
Coffee culture has well and truly arrived in Singapore, offering up an alternative to its traditional milky, super sweet brew.
Check out PS.Cafe, a small-scale local chain serving insanely indulgent cakes and decent-brewed coffee; the bright, casual cafe in the National Gallery of Singapore's Gallery & Co. retail and dining space; and the painstakingly brewed coffee in the ultra-hip CSHH Coffee Bar in the Chye Seng Huat Hardware, a repurposed Art Deco shophouse compound.
Singaporeans also have a current fascination with Scandinavian cafes, where locals indulge in Swedish baked goods in bleached wood surrounds: look out for Konditori on Bussorah Street and Fika on Beach Road.
3. What is a Milo dinosaur?
Milo is a staple for Singaporeans; sit down at any hawkers' market or kopitiam (traditional coffee shop) and the Milo dinosaur will be on the menu.
And what is it? Quite simply it's a long glass of Milo filled to the brim with ice and topped off with mounds of crunchy Milo that you can eat with a spoon or stir into the already Milo-heavy liquid below.
In true Singaporean style, the Milo dinosaur has recently got bigger and better with the invention of the Milo Godzilla: Milo, milk, ice and a scoop of ice-cream, which is then also weighed down with more Milo.
A word of warning though: Singaporean Milo apparently comes from Malaysia and it is a lot sweeter than the stuff we are used to here in Australia.
MORE… We know you just can't get enough of Singapore?
LEAVE YOUR COMMENT