Our list of top Singapore restaurants to dine at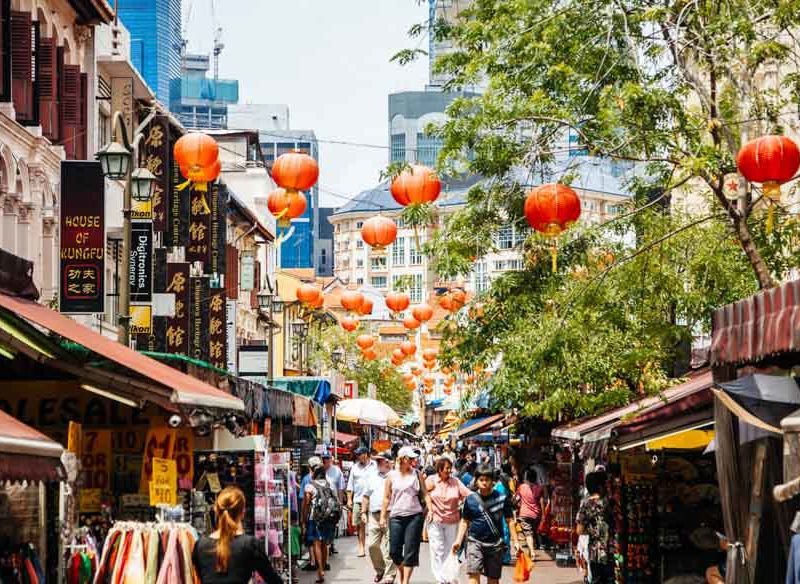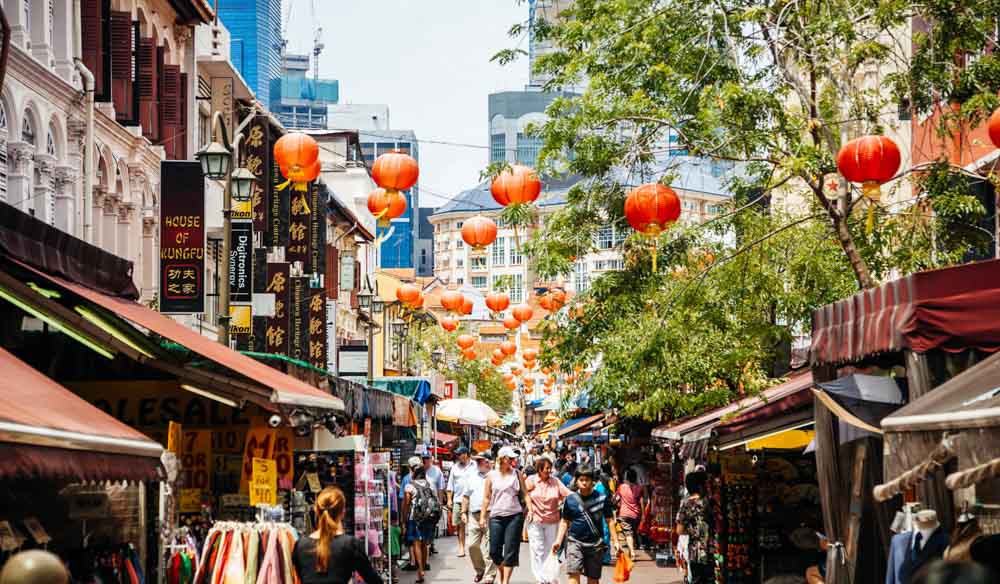 Singapore has forged its place in the food lexicon as the home of award-winning cheap eats.
Ask any local the best places to eat and they will eschew fine dining and instead send you down narrow streets lined with repurposed shophouses and to outlying neighbourhoods to sample outlets that have earned a mention in Bib Gourmand (Michelin's directory of 'good meals at moderate prices' and a must-have app on Singaporeans' phones) or even a coveted star.
And the best thing is that most dishes come in under the SD$10 mark.
Our top 3 list of restaurants to eat at in Singapore
328 Katong Laksa
A tiny storefront on a corner in the Katong neighbourhood, with outdoor seating on plastic chairs, the traditional Peranakan laksa served here costs around $5-7 a bowl and is so good it has earned the unassuming establishment an actual Michelin star.
On the wall there are pictures of celebrity chef Gordon Ramsay who challenged it to the equivalent of a soup-showdown and came off second best.
Hill Street Tai Hwa Pork Noodle
Equally unassuming, the bak chor mee (minced pork noodles) served at Hill Street Tai Hwa Pork Noodle at Crawford Lane (use Lavender MRT station) are also a Michelin star recipient. Originally founded in the 1930s, and still family run, the line at lunchtime here snakes out the door and around the corner and can take quite a while to clear.
Locals are adamant it's worth the wait.
HJh Maimunah Restaurant
Located in the Kampong Glam neighbourhood, Bib Gourmand inclusion Hjh Maimunah Restaurant is bustling at lunchtime with family and friends making their way through plates piled high with spicy and aromatic dishes, from crumbly, dark beef rending to sweet coconut chicken curry and all manner of vegetable dishes drenched in spicy sambal.
There are also a selection of snacks like samosa and tiny sweet doughnuts for a few dollars each.
One of our plates with a selection of five or so vegetable dishes came to just over $3.
New eats to treat yourself to
Ding Dong
Ding Dong is a neon bright space serving up mod sing creations; start with a cocktail at the bar before working your way through the menu of small plates designed to be shared.
Potato Head Folk
In a corner shophouse in Chinatown, Australian artist David Bromley was given artistic free range, daubing one entire floor of the building with his distinctive works and filling many of the spaces in between with installations of his distinctive sculptures.
It is all delightfully whimsical, and perfectly complements the menu of burgers, organic dishes and homemade sodas, Potato Head Singapore is definitely a place to visit.
Open Farm Community
Sitting high on a hill above the Botanic Gardens, Open Farm Community is an earthy, honest proposition, with dishes constructed from locally grown and sourced ingredients, many of which come from the market gardens (complete with chickens) that surround the main dining room, providing a lovely green outlook.
The menu, created by big deal UK chef Ryan Clift, is huge on taste and goodness, and represents value for money considering the hearty portions served up. This place became an instant favourite as soon as I stepped in the door.
Open Door Policy
Another little local getting big kudos for its sustainable and now totally gluten- and dairy-free cuisine, which also happens to be filled with taste. Open Door Policy grow their own herbs and vegetables inside the narrow space they occupy in Tiong Bahru that is constantly filled with bright young things.
Sprmrkt
Located on Robertson Quay, the chosen neighbourhood for ex-pat Australians, Sprmrkt comprises two floors and two concepts: downstairs in Sprmrkt Daily it's casual outdoor dining overlooking the Singapore River, and upstairs Sprmrkt Kitchen & Bar is a little fancier.
More Sing-formation? All of Singapore at your feet…
LEAVE YOUR COMMENT