The 6 best places to shop in Singapore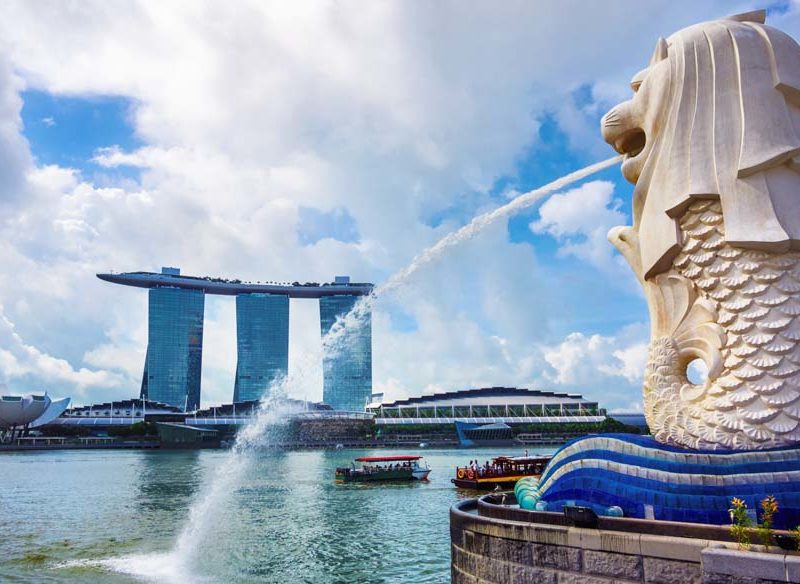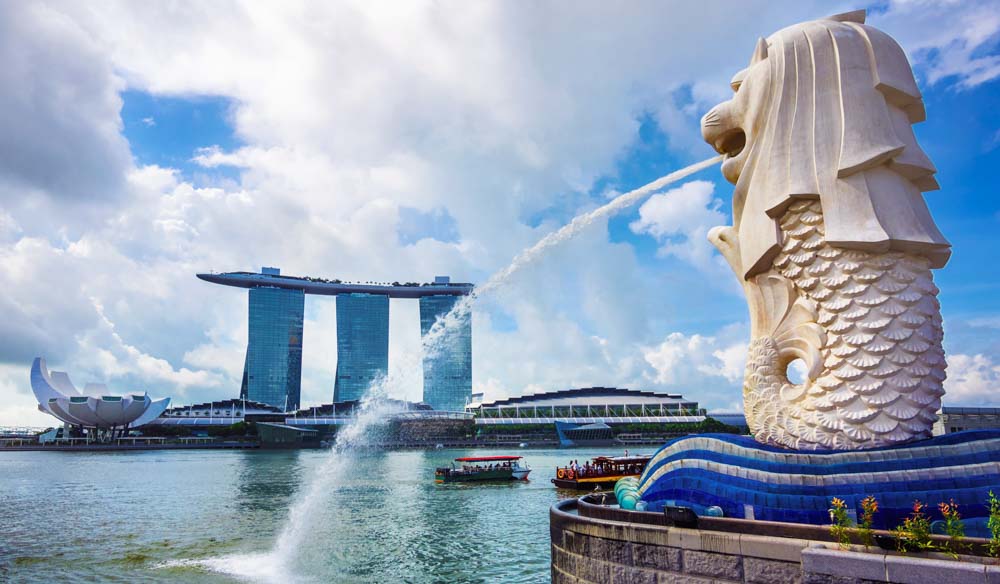 While Orchard Road is a ground zero for big names and blissfully air-conditioned malls, there's so much more…
Singapore's status as a shopping mecca is being enhanced by an endless roster of smaller boutiques and stores filled with real personality.
1. Books Actually
The heady smell of paper fills your senses as soon as you walk into this jam-packed little place, where books line the walls and perch on every flat surface, both in the front half of the store and out back where you will also find a quirky mix of second-hand titles, vintage bric-a-brac (bottles, rubber stamps, old toys) and stationery.

It's so hipster cool; there is someone sitting behind the counter typing on a vintage typewriter, and outside there's a book-vending machine filled with a lucky dip of tomes wrapped in brown paper. booksactuallyshop.com
2. Lalu
Lalu is a local small chain that ticks the box for cute pieces that are on-trend but not obvious or laboured, as well as price, with lots of mix-and-match elements that can be paired up as a two for SD$29 or SD$39 combo.
3. Scene Shang
This chic store on buzzy Beach Road is 'an ode to the old and a nod to the new'. Scene Shang is filled with an artfully curated collection of furniture, ceramics, lighting and art, much of which is created by local artists and designers. Even the tiny cup of fragrant herbal tea you are presented with as you browse is deliciously chic.
4. Supermama
Also on Beach Road, the team behind Supermama's flagship gallery store work with local Singaporean artists, designers and crafts people, as well as traditional craft facilities in Japan to assemble contemporary pieces that they feel reflects modern Singaporean culture. When we visited a long table was laid with what looked like blue and white Chinoiserie plates, but on closer inspection were printed with Star Wars scenes.
5. Strangelets
This light, white space on Amoy Street forms the perfect canvas for the bright, colourful design pieces that make up the store's inventory, from all kinds of lovely hand-made ceramics to bags, toys, lighting and stationery. strangelets.sg
6. Gallery & Co.
Located just inside the entrance to the wondrous new National Gallery of Singapore, the Gallery & Co. is a browser's paradise of design pieces, art books, children's books and crafts, funky jewellery and clever souvenirs, like the T-shirt that states 'No, we are not a province of China'.
Honourable retail recommendations
Little India for spices, sari material and exuberant gold jewellery pieces; The Mustafa Centre, a multi-floor behemoth stretching away from Serangoon Road for a couple of blocks, and home of absolutely everything; Chinatown's markets where you can find everything from Disney character chopsticks to Chinese antiques.
The Changi Challenge
I've been to Changi Airport myriad times, but in my haste to get into town or on my plane, I have never seen half the facilities that it is famous for, and that win it the title of best airport in the world year in and year out.

So, with an hour or so to kill, I decided to take the Changi Challenge and go in search of as many of the good bits that I could find in that time.

First up was the Butterfly Garden, which I located with relative ease.

A soaring indoor/outdoor space filled with the gentle winged creature, it's not exactly quiet, being next to a runway of one of the busiest airports in the world, but it is quite pleasant to sit in for a while in the evening when the heat of the day has subsided.

I then ticked the free movie cinema off the list, a multiplex in miniature where recent release films are played in an endless loop.

Another favourite is the cactus garden, an outdoor landscape of sculptural cacti where you can sit and watch the planes come and go, or when it is too hot, gaze out onto it from the air-conditioned food court. Still searching for: the giant slide.
LEAVE YOUR COMMENT