Kinkaku-ji Golden Temple: Kyoto's golden heart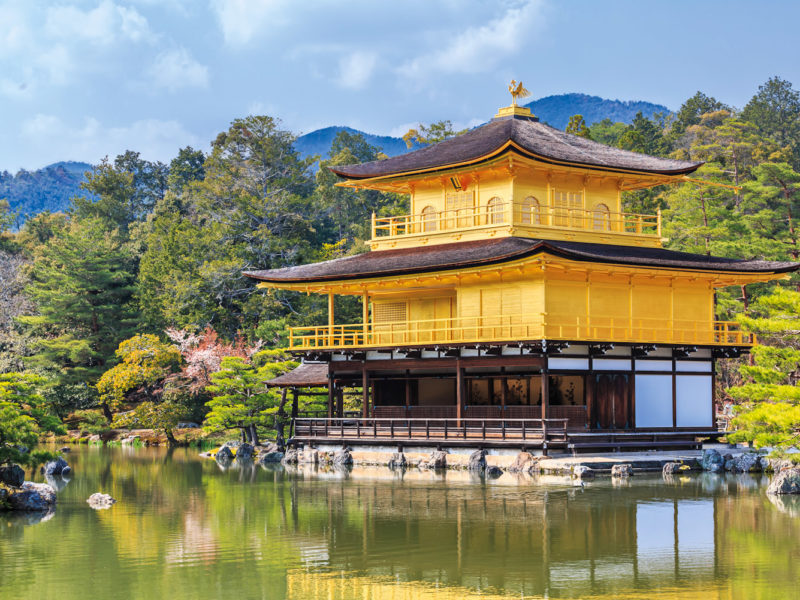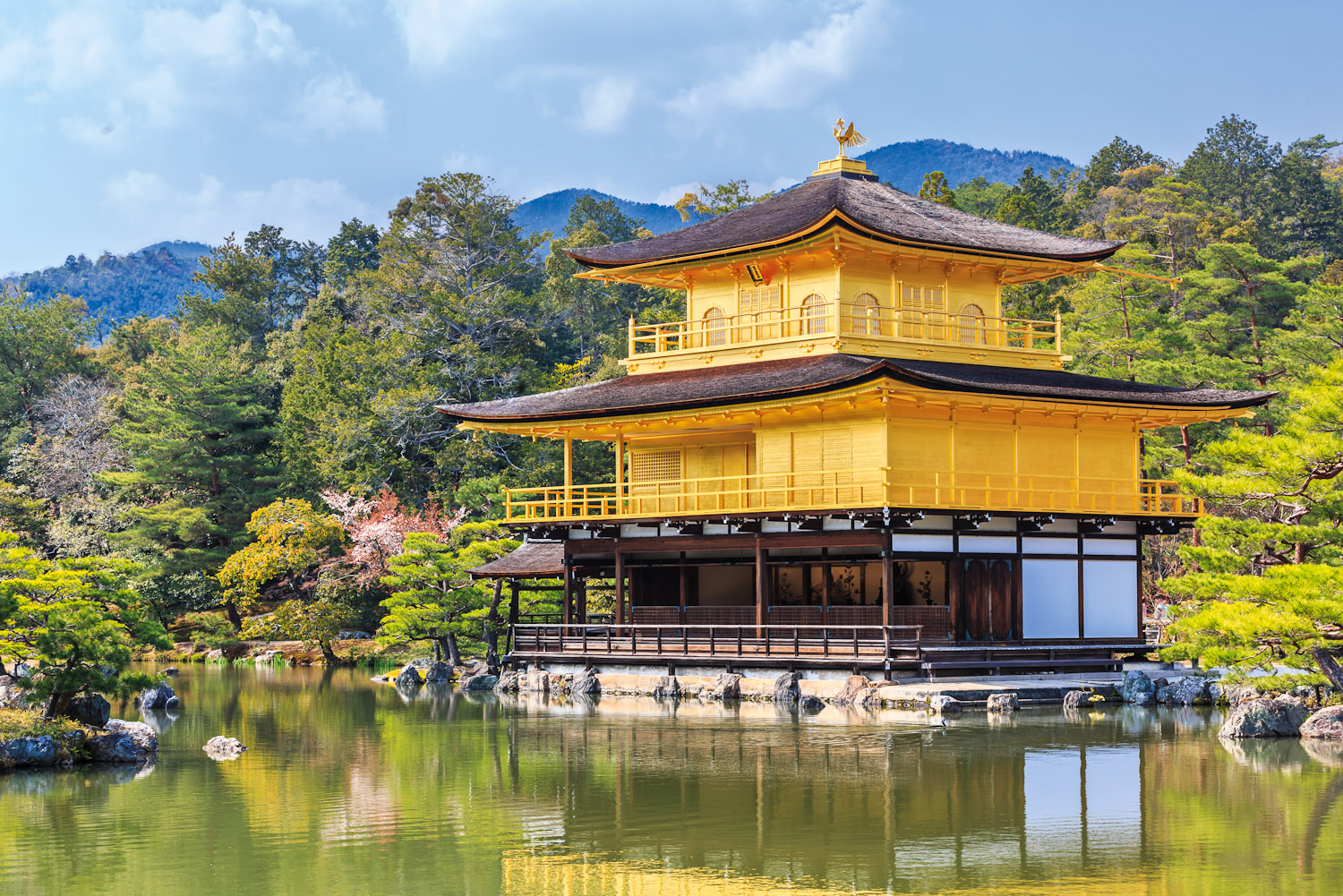 Despite being torched down over 60 years ago, the Temple of the Golden Pavilion has been restored to its former beauty…
Where is it? Kita-ku, Kyoto, Japan
When was it built? 1397 (original), 1955 (reconstruction)
Why is it special? Visually striking temple coated in gold leaf, set amongst immaculate surrounds
How much does it cost? Entry price is currently (at time of writing) 400 Japanese yen – around $5 AUD per person
Think this temple in Kyoto is beautiful? Probably not as much as the fanatical monk who burned the place down in 1950.
Having literally fallen in love with Kinkaku-ji, the Temple of the Golden Pavilion, he couldn't bear the thought of having to share its beauty with anyone else. So he torched the place… naturally.
Thankfully, the Japanese take as much pride in their heritage as their sushi preparation and restored the national treasure to its former splendour.
Glistening in the sun with gold leaf and perched on the edge of a lake, the original Zen Buddhist temple dates back to 1397 and is surrounded by a quintessentially Japanese garden that changes dramatically with the seasons.
One of 17 locations in the city that form the Historic Monuments of Ancient Kyoto World Heritage Site, it can be reached by hopping on a tourist-friendly bus.
It's fairly centrally located within Kyoto proper, and sits within a lovely garden and water panorama – although it has to be admired from a distance, as you cannot enter the actual temple itself.
Kinkaku-ji is also smaller than you might realise from pictures; it measures only around 12.5 metres high. It's also not to be confused with its "sister" temple – Ginkaku-ji, a.k.a the Silver Temple – which lies not far away.
Kinkaku-ji is by far the more spectacular of the two, however.
Its popularity also means it can be particularly crowded and hard to get a clear view (or photo), so it's advised to visit as early in the day as possible – particularly during peak seasons.
Just don't let the temple's beauty drive you insane with love…
LEAVE YOUR COMMENT