Is this Japan's most family-friendly skiing holiday?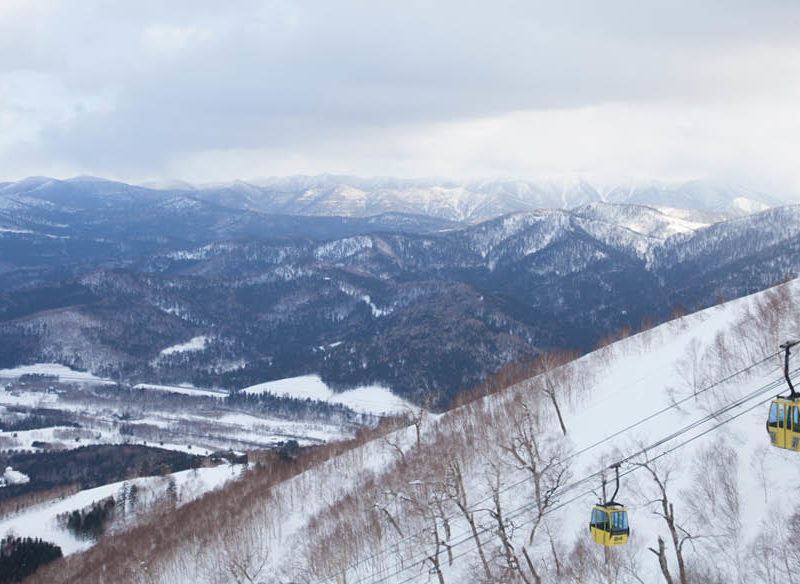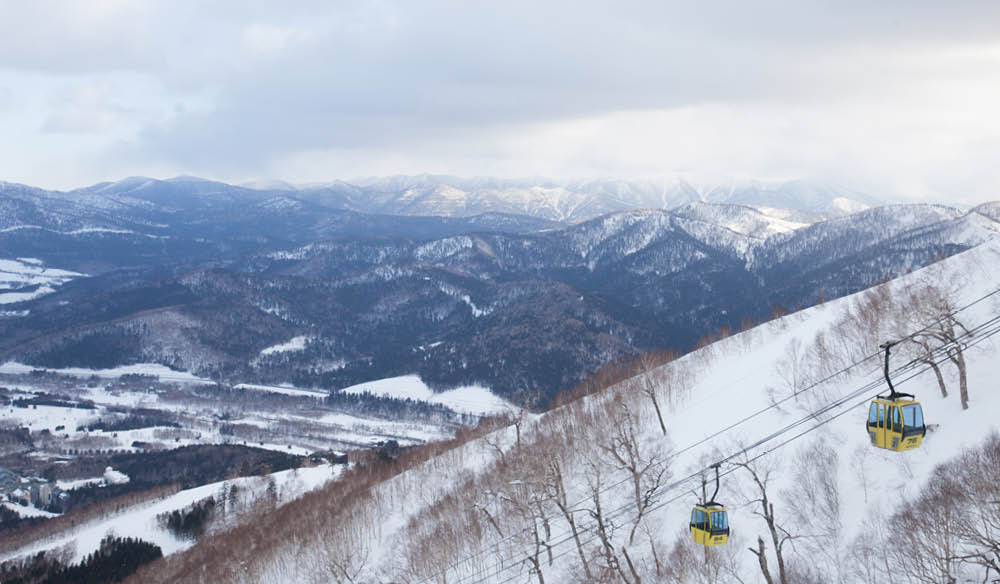 If your family loves skiing – we may have just the thing…
Club Med has gone a step further and made Japanese food and tradition intrinsic to a stay at its Club Med Sahoro resort, making it much more than just a ski holiday, finds Dan Down.
Like riding a bike, skiing is best learnt when your main concern in life is your Transformers collection; as a child it becomes hard-wired into your brain.
I'll never forget ski school: winning a medal in a downhill slalom (every kid got one); taking part in an alphorn blowing competition; hitting a jump and landing it to look back and watch my younger brother nearly kill himself attempting the same (in fact he did get hospitalised once); and of course the muscle memory of skiing.
On arrival at Club Med Sahoro, in the heart of Japan's snow-shrouded north island of Hokkaido, memories of ski school enable me to stifle my cynical side as I'm ushered through a welcoming tunnel of staff clapping maniacally to a tacky dance tune before being indoctrinated with a blue Club Med wrist band.
I can appreciate this old resort for what it really is: parental heaven. In the expansive lounge and bar area adjoining reception, an inviting space with stone floors and big windows framing a gentle snowfall in the forest beyond, I see mums and dads having a drink or two, still in salopettes, their children somewhere up on Mt Sahoro being supervised by a 55-strong army of ski instructors.
Founded in Mallorca in 1950, Club Med's ski resorts started appearing in the '60s. It capitalised on the Mediterranean party culture of the '90s and garnered a dubious reputation for cheap drinks and raucous all-night sessions. And while elements of the all-inclusive resort atmosphere remain, since 2004 the company has undergone a massive global expansion and an image change to boot.
Club Med for the kids
This time it's about entertaining children in the evening with a trapeze performance rather than school leavers with sambucca shots. And at Club Med Sahoro Hokkaido, the first to open in Japan celebrating its 30th anniversary in 2017, it all comes wrapped up in the wonderful food and traditions of Japan's northern outpost.
As with any ski resort you can't fight the urge to want to get out onto the slopes as quickly as possible; to hell with unpacking. The equipment pick-up is on the ground floor and in no time I'm pulling on boots and, with skis and poles in hand, awkwardly clomping straight out onto the piste, which seems to be creeping into the resort through the sliding glass doors. It's late in the season but the snow is in great condition. I ski to the nearest lift and as the chairlift scoops me up the operator promptly bows; his lower back must be excruciating in peak season.
I take a gondola lift to the summit; again a bow as I step out of my carriage. A Shinto shrine honouring the mountain is completely buried by snow up here, perhaps 10 metres deep. The wind howls and you can see the rugged heart of Hokkaido, birch and pine covered hills becoming white-washed mountains. Sahoro isn't a tall peak, and the resort can't touch the endless kilometres of piste that, say, the Alps' Les Trois Vallées can offer, but at an elevation of 1060 metres it's enough for some good black and red runs, plus plenty of greens for the kids.
The snow is light and fluffy, and while I've missed a big dump of powder by a week or so, at times I'm the only one on the run. With no one watching, I tuck myself into a downhill schuss position to recklessly plummet down the mountain as fast as possible. Weaving through birch off-piste I rejoin the run with a jump only to lose control and wipe out in front of a ski school class – the instructor shakes his head disapprovingly and leads his similarly unimpressed group of five-year-olds snaking past.
It transpires that the instructor was none other than Slovenian former Olympic ski jumper, Matjaz Kladnik, who competed at the 1994 Lillehammer Winter Games in Norway. "I finish my career in jumping – it very dangerous, I never try again," is the veiled, cautionary advice in a thick Slovenian accent.
"The snow is best in Japan, it has best powder, and I have skied every continent," he boasts. "Except Australia," I correct him. Matjaz raises an eyebrow.
Not all children have to go up on the mountain to learn – there's a Snow Garden to break really little ones in before they graduate to the slopes with the Mini Club Med school, for four- to 10-year-olds. Parents can drop children off at 8.30am and pick them up at 5pm, and if you really want to push it there's a Petit Club Med for two- to three-year olds. Indeed, the benefits of an all-inclusive trip really come to the fore on a ski holiday; you won't need to worry about lift passes, equipment hire, food and drink or… your kids.
"Ski instructors take care of them from morning into evening with a different program of activities after ski school finishes, something other resorts don't offer," says chief of village, Jenny Lee. "You don't have to see your children at all – in fact you'll be begging your kids to spend some quality time with them."
The Japanese toilet explained
I've never been so pleased to see such a small bathroom. It's Japanese small, a modular unit fashioned from the same piece of sculpted plastic. And the toilet is suitably baffling, with buttons on either side of the seat like the Captain's chair from Star Trek.
Without going into too much detail, pressing a random button causes me to scream and jump off the seat hitting the bathroom wall with such force that if it were made from traditional rice paper I would have gone crashing through it like a ninja from an '80s samurai film.
A huge window stretches across one wall of my suite framing a snow-covered birch forest, and there really are rice paper walls to go crashing through should you feel so inclined, boxing off a corner of the space given over to tatami mats, chabudai (low table) and four zabuton (low floor chairs); somewhere to enjoy tea wearing the artfully folded yukata robe.
Food is taken extremely seriously here, with specialist noodle and sushi chefs brought in to make everything just so. The Hokkaido soba noodles are wholesome, delicious, and handmade by chef Yuji, "Eat them quickly to maintain flavour," he semi-barks at me.
And I can't help returning to the buffet's sushi counter where an enormous salmon is being sliced up by chef Tsutomo from Kyoto, who delivers the cuts onto my plate straight from the knife; it melts in my mouth. There's also sasayuki cheese, a unique Hokkaido variety wrapped in bamboo leaf. "The climate and temperature of Hokkaido mean the quality of the soy and soba is quite amazing," says head chef Sachin. "And the milk here makes perfect, creamy cheeses."
A chest-thumping rendition on taiko drums by a local group sees guests filling out the theatre after dinner, followed by the obligatory Club Med cabaret and circus acts performed by the multi-talented and no doubt exhausted ski instructors; they're now heroes in the eyes of the children (and parents), who huddle up together watching wide-eyed in front of the stage.
Back in the bar, family members take turns pounding rice at the bottom of a barrel with a thick wooden staff to grind out the sugars and make mochi, the moreish, squashy little sweets. I'm too self-conscious to have a go myself, but one of the GOs (Club Med's gentle organisers) recognises I want to try it and brings me over a plate.
I've opted to visit an onsen in a nearby village late in the evening, a trip offered by the resort. Just one other guest joins me in the minivan as we drive into the pitch-black countryside. The onsen is all I hoped it would be; the only Westerner here I sit naked with a few local men enjoying the hot spring waters in silence.
I imagine they're salary men re-energising after a long day in the office and as I sit in a natural rock bath outside under the stars, snow forming a cooling cap for my head, I feel like I belong. And I haven't even finished unpacking.
Details: Club Med Sahoro, Hokkaido, Japan
Getting there: All Nippon Airways fly from Sydney to Tokyo Haneda with connecting flights to Sapporo Chitose on Hokkaido. Club Med Sahoro Hokkaido is a two-and-a-half hour drive from Sahoro.
Playing there: Packages at Club Med Sahoro Hokkaido start from $2450 per person for seven nights, including all-day dining and drinks, lift pass, group lessons and Kids Club.
LEAVE YOUR COMMENT