A beginner's guide to Seoul's neighbourhoods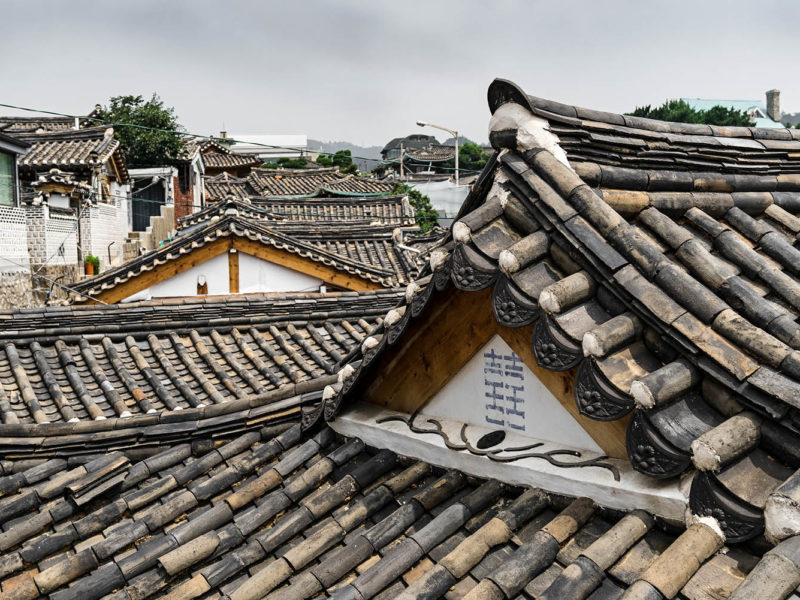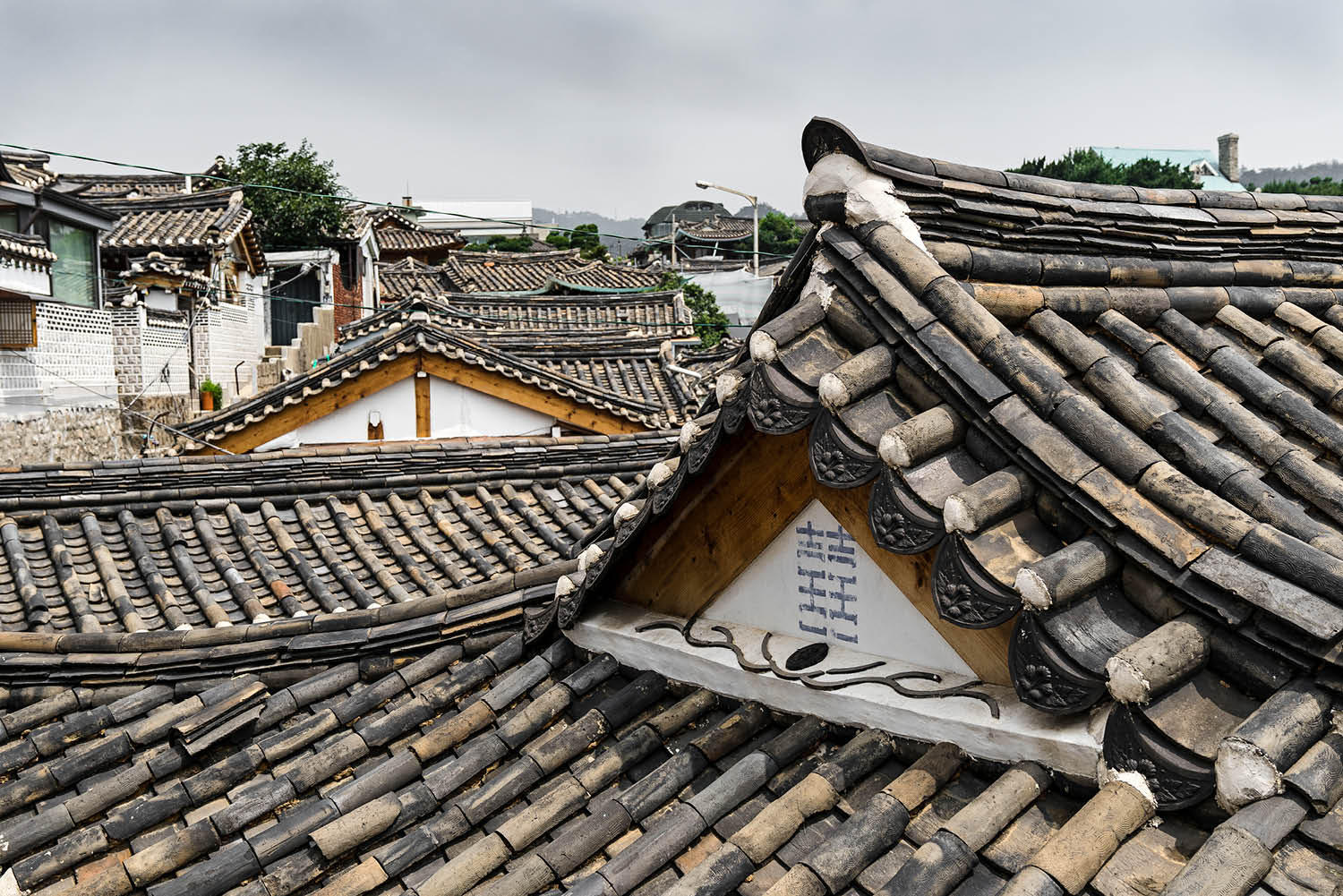 Whether it's history, art, food or K-pop that brings you to Seoul, these must-visit precincts will fit the bill. Writes Eloise Basuki.
A constant clash of peaceful tradition and fast-paced modern life, Seoul is a city that lures in all sorts of travellers. Become happily lost in the charming hanok (traditional wooden house) villages that throw back to Korea's past life; stay up late cooking barbecue and slamming soju shots; take in a sprawling view atop Seoul's surrounding mountains; or indulge in some Korean-style retail therapy.
A city with such rapid growth (Seoul's population grew from one million in 1950 to almost 10 million today) can be a little daunting, so we've selected a few must-visit neighbourhoods, home to its heart and soul.
For art and culture: Insadong
Once Seoul's largest marketplace for antiques and art, Insadong's cobblestone roads are still home to paintbrush and calligraphy stores, handmade paper, ceramics, and clusters of diverse galleries; check out Gallery Hyundai, Korea's oldest contemporary gallery, and Korean Crafts & Design Foundation, showing off handicrafts from the country's master craftsmen.
It's just a short walk to the largest of Seoul's five palaces, Gyeongbokgung Palace, and the 600-year-old Bukchon hanok village. Hanok accommodation is possible if you want to immerse yourself in history – Rakkojae Seoul boasts recently renovated traditional rooms, with heated natural jade floors, wooden baths, and optional kimchi-making workshops.
To shop till you drop: Myeongdong
With a constant stream of K-Pop beating from every storefront, this shopping district is buzzing from morning to night with frenzied buyers stocking up on Korean cosmetics, snail creams (the slime is said to give skin a youthful glow), and both affordable and designer fashion. ALAND, a Korean clothing and lifestyle store, supplies Seoul's hipsters with their trendiest threads while Innisfree is the all-natural beauty brand locals swear by.
Most shops are open late so, before you get consuming, jump on the cable car leaving from Myeongdong Station to leisurely ascend Namsan Mountain all the way to Namsan Seoul Tower where you can take in a panoramic 360-degree view.
For traditional food: Dongdaemun
While many beeline to Dongdaemun to see the bold curves of Zaha Hadid's spaceship-shaped art centre, Dongdaemun Design Plaza, the area also offers some of the city's finest local eats. Ojang-dong has three of Seoul's oldest cold noodle (naengmeyon) shops, including Hamheung Jip, where noodles are served in an icy gochujang broth topped with a marinated skate. Kwangjang market, Korea's first urban market, has escaped the city's relentless development and is famous for its lively street food.
Stalls are manned by adorable Korean aunties who constantly battle to charm potential new customers; snacks of choice here include blood sausage (sundae), seaweed rolls (gimbap), and spicy rice cakes (tteokbokki).
For global gourmets: Itaewon
An expat area that's a base for many international embassies as well as the US military, it's no surprise that Itaewon is also the epicentre of Seoul's international dining. Find fish and chips at New Zealand-run Mozzie, authentic NYC pizza from Gino's, tacos and classic cocktails from speakeasy Volstead, and an all-vegan menu at Plant.
Hannam, the district's hip neighbourhood, is worth a wander to see where the cool kids hang. Minimalist cafe Low Coffee pours fresh brews in the most Instagram-worthy locale while, over the road, Cosmic Mansion sells 100 per cent plant-based candles and room fragrances for a souvenir with style.
For youth culture: Hongdae
Adjacent to Hongik University, Hongdae is where Seoul's 20-somethings linger. Shopping is again a drawcard here, while niche cafes stud the laneways off the main street. Caface grew its fan-base from printing customer's faces on the foam of their lattes, and decade-old institution Yri Café (337-4, Sangsu-dong, Mapo-gu) draws crowds to its bookshelf-lined walls with readings, performances and local art.
Hongdae also offers a small dose of Hallyu, the term for the global wave of K-pop and Korean television. This K-culture is on display every night along Eoulmadang-ro, where K-pop street performers set up impromptu stages to energetically dance for the crowds.
For night owls: Gangnam
Seoul is a 24/7 city, and Gangnam is where drinks flow until dawn. By day, this business district south of the Han River can seem a slightly soulless concrete jungle, but by night, the laneways off Gangnam-daero light up with bars, karaoke and all-night barbecue. If you're game for a local favourite, Imo Wang Gopchang (6 Gangnam-daero 122-gil) is a local grill-your-own spot, where pig intestines, soju and beer are the main orders.
After dinner, Manekineko is a 24-hour karaoke joint with a mix of Korean and English tunes. When it's finally time to crawl to bed, Hotel April offers some of the chicest sleeps, with high brick walls, spa rooms and terraces, or shake off modern life and find inner peace staying with Buddhist monks at Bongeunsa temple.
Travelling to Seoul? Check out:
– Seoul – World's Most Incredible Cities
LEAVE YOUR COMMENT