5 surprise travel experiences that elevated the memories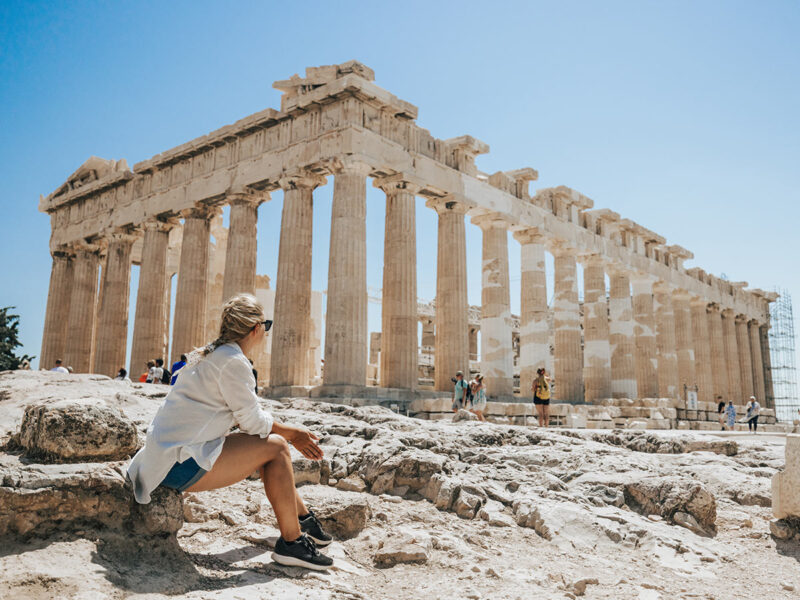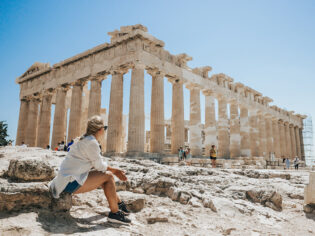 |

THIS ARTICLE WAS CREATED IN PARTNERSHIP WITH Virtuoso

|
What elevates a holiday into a life-altering trip? Virtuoso advisors share the role they play in elevating ordinary travel into extraordinary travel experiences.
When it comes to discovering the best travel experience possible, there's little doubt that much of it is based on who you know and what they know. Virtuoso, the leading network of luxury travel advisors around the globe, has never been shy about demanding more for their clients, prompting us to ask, 'well, what's possible?'.
Quite a bit, judging from the personal recollections of the following top advisors.
1. Cruising the Norwegian fjords
Why put Norway's fjords on your bucket list? The dramatic scenery cannot be beaten, says Melinda Gregor, Managing Director of Gregor & Lewis Bespoke Travel, who adds that cruising is the ultimate way to make the most of the region. "It's quite a remote destination so this is the best way to see them, and the good news is that you only unpack once and travel in luxury between each point."
When Gregor suggested a client enjoy a Silversea cruise around the Norwegian Fjords, she knew he would be thrilled with the journey to come.
"The gentleman had never been on a cruise before, and although he had booked a lead-in Vista stateroom, I was able to get him upgraded to the highest Verandah Suite because of Virtuoso's relationship with the cruise line," she explains.
"As a Virtuoso customer, he also received shipboard credit, additional luxury amenities and an invitation to a welcome cocktail party. He enjoyed the cruise so much that he booked another straight away."
2. Being upgraded in Bordeaux
Mandy Dwyer, Owner/Director of Main Beach Travel, is no stranger to the charms of Bordeaux, the undisputed wine capital of the world. "The region has iconic vineyards, amazing architecture and some incredible restaurants including the Michelin star restaurant, La Table de Pavie."
"I sent some lovely clients to the Intercontinental [in Bordeaux]. They were warmly welcomed on arrival and promptly upgraded because of my Virtuoso connections to the luxury hotel and the general manager of the hotel. Once they set foot inside their newly upgraded Presidential Suite, they were blown away by the sweeping views over Bordeaux and just had to enjoy a glass of Bordeaux red whilst lounging in the rooftop spa."
"In fact, Julia Roberts had just been in that particular suite prior to their arrival, which set the scene for their stay."
3. A family trip to Greece
Greece may be having another moment but Ann-Catherine Jones, Chief Journey Officer of The Little Travel Boutique says it's a particularly good destination for families. "It's the perfect mix of history, culture and food with the added bonus of sunshine and sea."
Jones is booking her fair share of trips in and around the Greek Islands but says she particularly loves to organise family travel at this destination. She focuses on making sure the finer details are looked after for the family before they get there, so they can really relax on their trip. "I always encourage my clients to let me know what their kids are into and we can plan some fabulous activities and day trips based on those interests," she explains.
"A family with tweens, who were obsessed with the Rick Riordan Percy Jackson books based on the Legends of Greek Mythology, recently booked with me. After having conducted some research, I reached out to one of my local suppliers and they organised two private Percy Jackson excursions for the family. They had an absolute ball walking in the footsteps of their favourite characters."
4. A hot summer in Sicily
Since the second season of The White Lotus, Sicily has been added to many travellers' bucket lists, but should it be added to yours? Definitely, agrees Anna McMurtrie, Managing Director of Wentworth Travel. "The stunning scenery, the cuisine, those spectacular hotels and ancient sites; it's a combination that's difficult to beat."
What could go wrong with spending a northern summer in Sicily? McMurtrie explains how having a trusted travel advisor can make all the difference.
"This past summer was particularly hot in Sicily (up to 43 degrees), and of course, on the day my clients were due to fly out to continue on to Rome and Florence, a fire had broken out at the airport and all the flights were cancelled," McMurtrie says.
"I was able to get them a car transfer to a tiny airport off the island and not only was my client able to continue their journey to Florence, I arranged to have their room upgraded through my Virtuoso connections, to a suite overlooking the river."
5. Relaxing in Waikiki
Waikiki has something for every kind of traveller, insists Natalie Smith, Travel Designer at Mosman Travel. "The beaches are mesmerising, and the whole vibe is so laid back and inviting. There's an incredible food scene – every meal feels like a celebration. And the shopping is a bonus, you can shop all day."
Smith has always firmly believed that this buzzing spot in Honolulu ticks all the boxes for the young and not-so-young, particularly those searching for a tranquil escape.
"Two delightful sisters had recently lost their mother and were in search of a beachfront retreat where they could simply be together. After numerous conversations, we settled on the luxurious five-star The Halekulani in Waikiki," she explains.
"Being a Virtuoso-preferred hotel, my clients received an upgrade on arrival and I was able to arrange an early check in for them, so they could begin their holiday together without the stresses of waiting for their room to be ready. I also arranged breakfast for them daily, including their favourite morning juices, fresh from the spoils of the islands."
To find Virtuoso advisors near you and elevate your travel, visit virtuoso.com
LEAVE YOUR COMMENT