5 Best Bars with a view in the world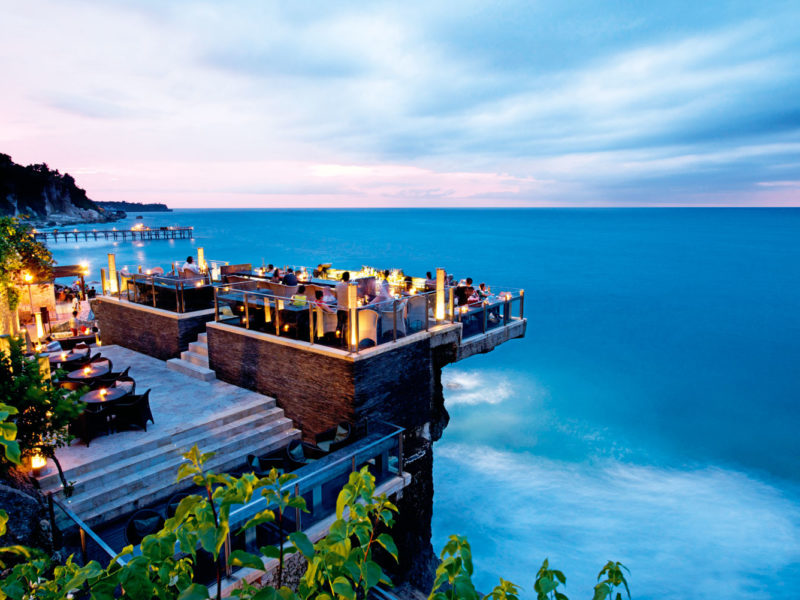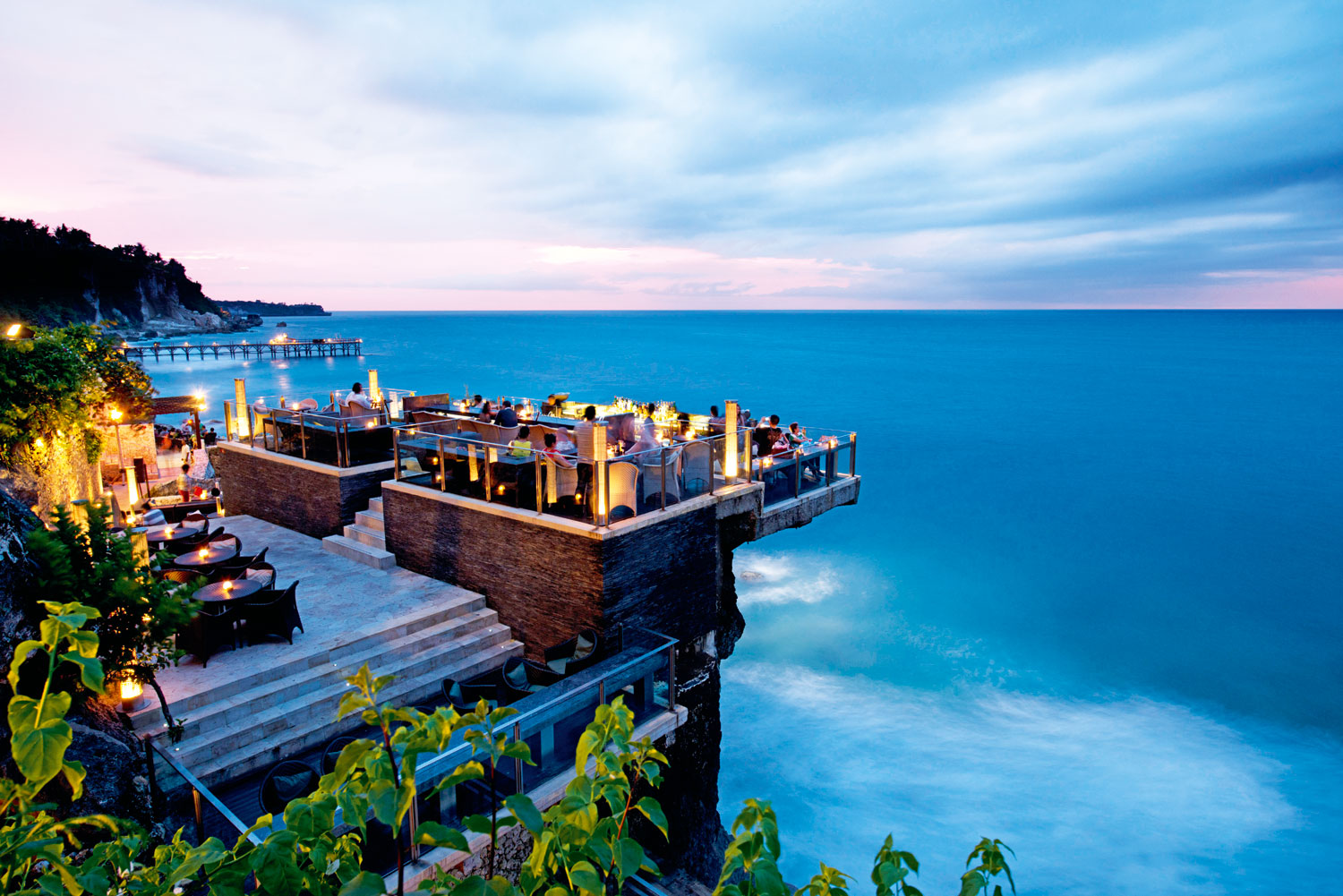 If you like your Pina Coladas with a side of OMG, then you should definitely try out these incredible bars when ordering your next holiday cocktail.
1. Rock Bar, Ayana Resort
Bali
Ayana's open-air Rock Bar sets the benchmark for establishments in which you can drink in the view along with your tipple, perched as it is on a natural rock formation 14 metres above the waves of Jimbaran Bay.
With accolades such as the 'Best Bar in Bali' flowing freely, it's not surprising things get busy here, especially at sunset, but guests of the resort get priority access to the inclinator which delivers them to the best tables in the joint.
2. Luna Rooftop Tapas Bar
San Miguel de Allende, Mexico
The picture-postcard central Mexican town of San Miguel de Allende is a riot of Colonial and Spanish architecture.
There is an abundance of rooftop bars and restaurants offering alfresco dining and drinking, including this gorgeous one at the Luna Rooftop Tapas Bar.
Sitting here with an icy margarita in hand looking out over the terracotta rooftops to the pointy spires of the Parroquia de San Miguel Arcangel is holiday bliss.
3. Flair, Ritz-Carlton
Shanghai, China
With the iconic Oriental Pearl Tower almost close enough to touch, it's safe to say that Flair has some of the best views in all of Shanghai.
Occupying the 58th floor of the Ritz-Carlton, the open-air terrace has views past the tower's red ball, over the Huangpu River to the historical Bund.
Sitting shoulder-to-shoulder with the city's hipster set, you can order up trendy cocktails and 'Asian tapas' and partake in the highest alfresco dining in China.
4. Top Mountain Star
Hochgurgl-Obergurgl, Austria
Located a mind-boggling 3080 metres above sea level, Top Mountain Star is a bar, viewing platform and architectural wonder all in one.
The wood, glass and metal structure is in the highest ski resort in the Austrian alps, and is reached by cable car, affording views of the savage snow-drenched peaks that surround it.
If you can pick your jaw off the floor for long enough, indulge in something warm and strong before heading back out into the elements.
5. Aer, Four Seasons
Mumbai, India
Aer is spread across an entire rooftop of the luxe Four Seasons Hotel and boasts expansive views across the chaotic city of Mumbai to the calm waters of the sea beyond.
There's a resident DJ spinning everything, from jazz to house to '80s retro every night, even in the monsoon season when a clear canopy is erected so the party can continue rain, hail or shine.
(Access is free for guests; non-residents pay a cover charge on Friday and Saturday night.)
LEAVE YOUR COMMENT