Explore Samoa 3 ways: for couples, families and adventurers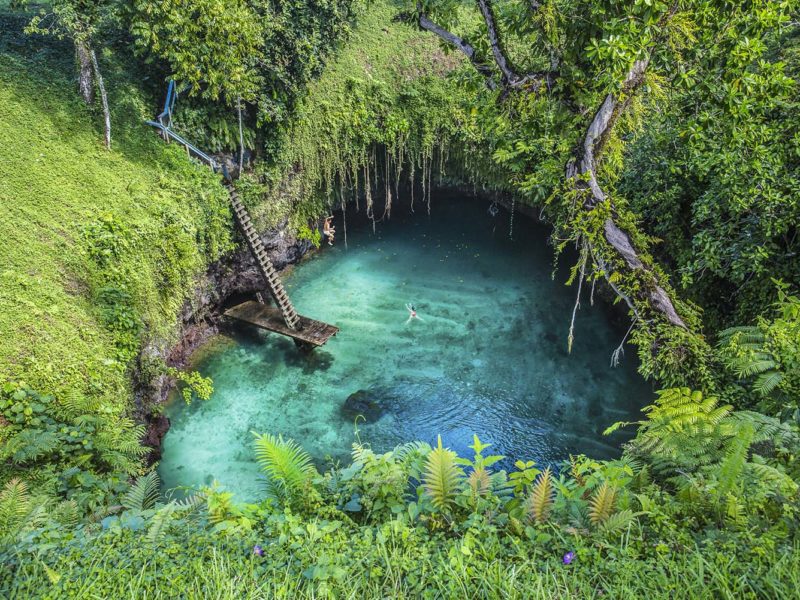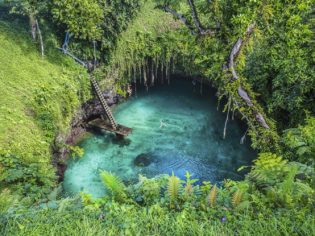 |

THIS ARTICLE WAS CREATED IN PARTNERSHIP WITH Samoa Tourism

|
With its rugged beauty and vibrant, 3000-year-old culture, this South Pacific island paradise packs enough punch to have something for everyone.
Long known for its pristine beaches, rainforest-covered volcanic mountains and fringing coral reef, Samoa's 10 postcard-perfect islands offer a multitude of experiences for every kind of traveller – often in vastly different environments.
Samoa for families
Forget the old school 'drop and flop'; the beauty of Mother Nature's playground will turn the youngest of travellers into New World explorers, whether its swimming with turtles in the peaceful waters of a lagoon, enjoying the natural waterslides at Papaseea Sliding Rocks or playing a spot of kilikti (Samoan cricket) with the local kids.
Will they find buried treasure among the lush jungles surrounding your resort? Will they come across pirates in the watering holes in which they play? Get their hearts racing and imaginations ignited by visiting the restored colonial homestead-turned museum of Robert Louis Stevenson, the author of much-loved children's book, Treasure Island. It could provide the inspiration for a trip of a lifetime.
Samoa for lovers
Dreaming of reconnecting with your partner (or celebrating your honeymoon) away from the hustle and bustle of the summertime crowds? Picture a frangipani-scented paradise filled with deserted beaches (perfect for that picnic for two) and azure water holes where your only company is the odd rainbow pop of tropical fish. Out here, it's just you, your partner and a magical backdrop made for romance.
If you can force yourself to leave your over-water bungalow (and yes, it can be a struggle), navigating the winding jungle trails through emerald forests hand-in-hand should make the list – but only if it's bookmarked by a fresh seafood lunch and a relaxing Samoan massage. And repeat.
Samoa for adventurers
Bust out your inner Indiana Jones and give yourself over to the thrill of conquering a wild landscape filled with lush jungles on steep volcanoes, cascading waterfalls and mysterious lava caves begging for exploration.
There's nothing to suggest one need turn their holiday into a caffeinated drink commercial; those looking for 'action lite' can enjoy an afternoon of kayaking with turtles, touring the islands by bicycle or taking an organised snorkel trip. Others may prefer diving her coral reef, surfing her breaks or hiking three kilometers through dense rainforest up to Volcanic Crater Lake.
Whatever you do, just don't miss experiencing the Falealupo Canopy Walk in Savaii, a thrilling walkway 40 metres above the rainforest floor among giant Banyan trees. It's a Samoan highlight.
LEAVE YOUR COMMENT