RiNo, the Denver hip hood you can't miss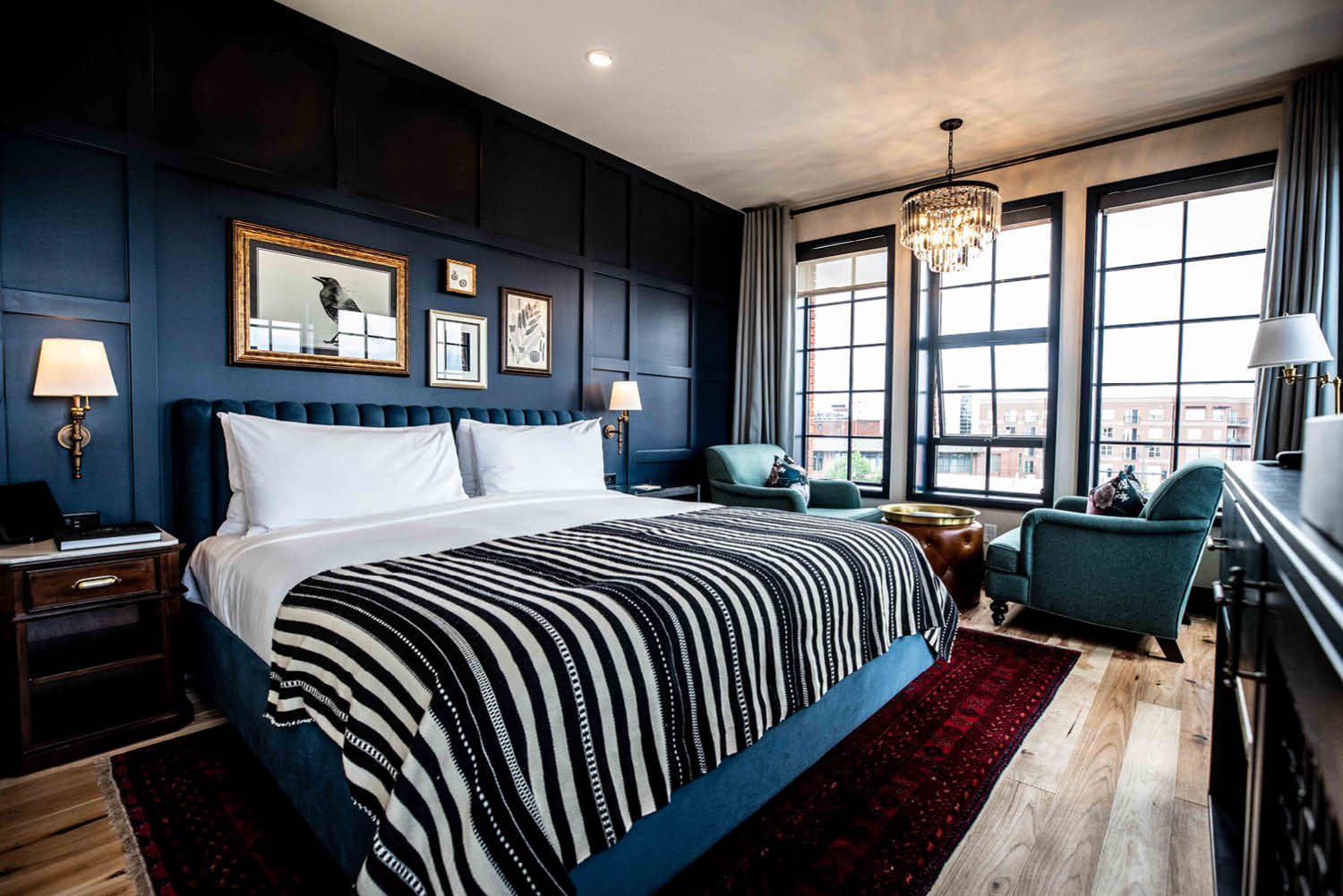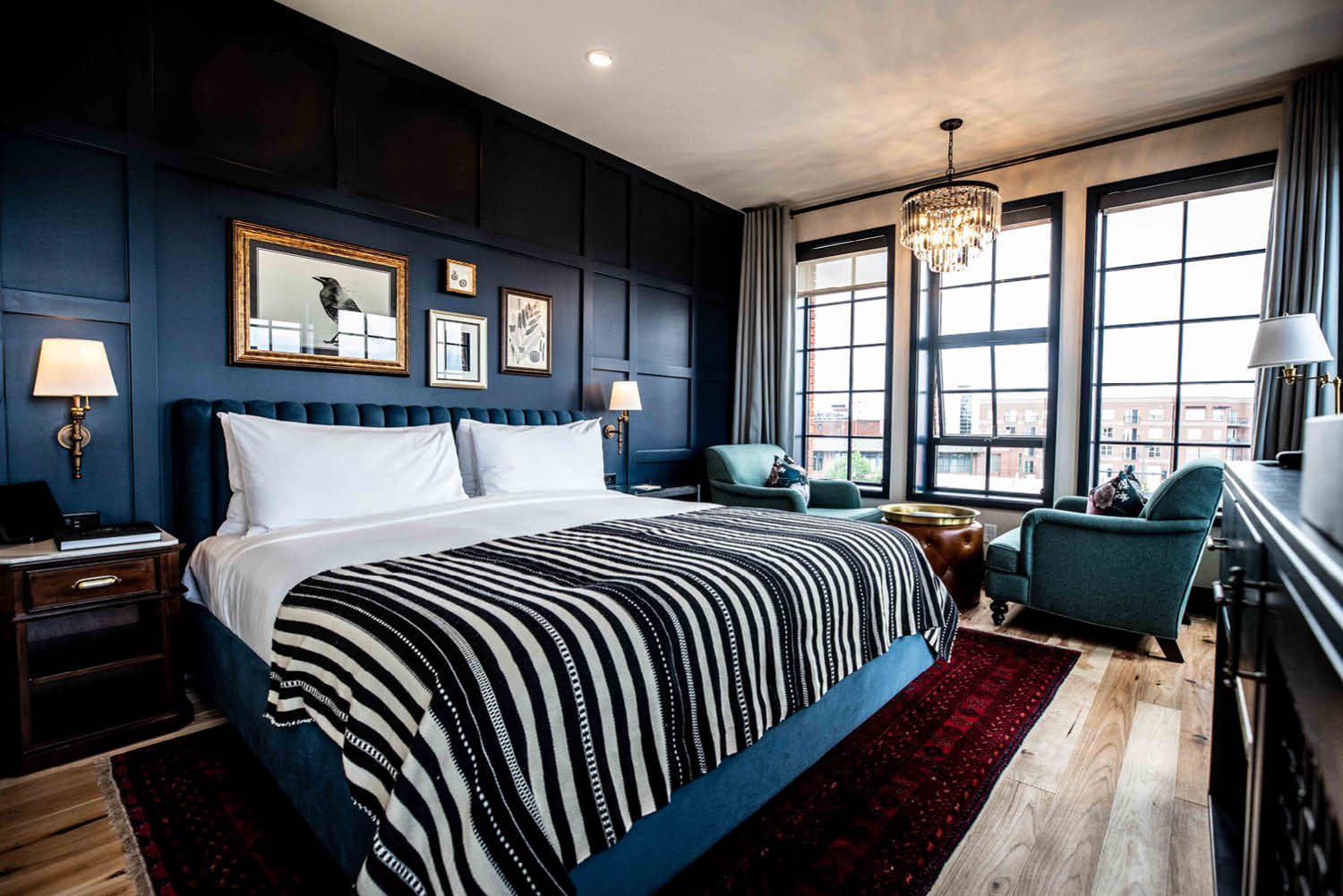 Don't just pass on through Denver without making a trip to one of the US's must-see hoods, RiNo.
Denver has long been a gateway city for Australians: a stopover on the way to the Rockies and the ski areas of Aspen, Vail and more recently Jackson Hole and Telluride.
And the problem with gateways is that it's almost an admission of defeat. As if they're saying 'We are not a great place to visit in our own right, so we have to celebrate the fact we're closest to the places you really want to get to'.
But not for much longer. Denver's neighbourhoods are starting to blossom and one in particular is the kernel of a new age for Denver.
The River North Art District, or RiNo, is an industrial suburb north of Downtown heralding a new era of creativity for the Mile High City.
It started with street art
CRUSH (Creative Rituals Under Social Harmony) WALLS Festival can be thanked for starting to turn the once-industrial down-and-out hood into the centre of creativity and post-hipsterism (to coin a phrase) style.
Most large industrial walls and laneways of RiNo are painted black every year for CRUSH. Then over the course of a week in September, the walls are painted over by street artists from far and wide. This rebirth of the street landscape drives creative rejuvenation and ensures RiNo is ever-changing, evolving and challenging itself.
Shop, sip and sleep on Larimer Street
RiNo is centred around three parallel streets in the region north of Broadway: Larimer, Walnut and Blake. Larimer is the main centre for RiNo's boutiques, art galleries, eateries, coffee shops and design stores.
Just a block from the intersection of Broadway and Larimer, Hotel Ramble (1280 25th Street) opened its doors earlier this year, a sure sign that RiNo's star is on the rise. A boutique warehouse-style 50-room hotel, on the outside it's all rustic industrial red brick and factory-pane glazing and on the inside it takes cues from 17th-century French salons, with deep blue and crimson velvet. It's also home to NYC bar barons Death and Co.'s first outpost outside their hometown.
Opposite Ramble, local outdoor wear company Topo Design (2500 Larimer St. Unit 102) has its flagship store, perfect for some seriously good (and definitely not daggy) gear for the bush. Next door, Port Side is one of several surprisingly good coffee shops in RiNo.
Almost opposite Topo and Portside, Studio 2b (2527 Larimer Street) is a haven of interiors and design worth a mosey.
The next block north is the epicentre of RiNo.
If it's after midday, try First Draft Taproom & Kitchen (1309 26th Street). It's a great start to some weird and wonderful local craft brews, ciders, wines and cocktails – all available via the 40 pour-your-own taps. By giving you a card and then measuring the amount you pour, it gives you a great opportunity to try a little (or a lot) of different drinks.
After a healthy tasting, you can continue along the laneway behind First Pour to the gritty dark-but-not-dingy Gerard's Pool Hall (1305 26th Street): perfect for a late afternoon beer and a few frames. Make a point of strolling the laneway to see just a few of the CRUSH works.
In the same building as First Pour and Gerard's on Larimer Street, make a point of shopping for one-off designer gems and accessories from Shea (2605 Larimer Street)
At the other end of the block (check out the CRUSH murals in the car park on the way) the Denver Central Market (2669 Larimer Street) is unmissable. Perfect for breakfast or lunch, the open market space houses 11 providores and artisan food producers.
Izzio Artisan Bakery is a cafe-style eatery-cum-traditional bakery that serves up pastries and every type of bread. Crema Bodega knows how to make a good coffee and is a spin-off of Crema Coffee House a few blocks up, while artisan chocolatiers Temper give sweet tooths something to savour. Greenseed is both a grocer and 'vegetable-forward restaurant'. High Point Creamery makes an astounding variety of specialist ice-creams and SK Provisions restaurant serves up slow-roasted meats from two antique rotisseries. It's a world of gluttonous indulgence.
Art and fashion on Blake Street
Over on Blake Street, the indie men's boutique MAM Couture (165/2901 Blake Street) has a range of one-off local designers.
While in the area, drop in on Backyard on Blake (3040 Blake Street), another collection of small artisan designers, restaurants and cafes. Check out Edge on Street (150/3070 Blake Street) for higher-end one-off designer gear and, next door, the unique handmade menswear at Timber Trade Company. If you are a vintage junky, you'll love La Lovely Vintage (2936 Larimer Street). A stone's throw away, Blue Sparrow is perfect for refuelling with a coffee to keep the energy up or for something a little stronger, try a cocktail or a 'Colorado can' at The Preservery.
As you head back to Larimer, on Walnut Street drop in on Visions West Contemporary gallery (2605 Walnut St, Denver), which showcases mostly American artists. And just a few doors up is the best Ramen in Denver, Osaka Ramen (2611 Walnut Street)
RiNo's craft brewery (and wine) scene
Denver is renowned for its craft brewery scene (almost as much as Portland) and RiNo is as thick with breweries as the malt extract that is shipped off to Vegemite factories. A few standouts include Epic (3001 Walnut St), Ratio Beerworks (2920 Larimer St) and Our Mutual Friend, OMF for short (2810 Larimer St). OMF likes to make things a little funky by ageing and fermenting their brew in oak casks like wine.
Speaking of wine, the most imaginatively named wine brand Infinite Monkey Theorem (3200 Larimer Street) is an urban winery on Larimer Street. Grapes grown on the western side of the Colorado Rockies are shipped to the site in RiNo where wine is fermented and aged before being sold in the exact same spot.
The wines are certainly, and admittedly surprisingly, drinkable. The winery is also famous for selling the first wine in a can. It was an innovation born from necessity, drinking from glass on the streets is illegal in Denver.
Community spirit at The Source
On the edge of RiNo, literally across the railway, The Source (3350 Brighton Boulevard) is yet another collective of likeminded providores and retailers that has become a foodie institution. Pop-up restaurants take up residence from time to time.
Here you'll find Acorn, a Denver institution. Serving up hyper-local modern food, it is a worthwhile stop for lunch or dinner. The Proper Pour is a seriously good bar at the back of the complex serving up more local brews. Comida is high-quality Mexican, while Babettes is an artisanal boulangerie. For something different head to the cute RiNo Made store just down the road from The Source (109/3501 Wazee Street) and selling various RiNo designer wares.
Words by Quentin Long.
LEAVE YOUR COMMENT