Wander among the vines of the Okanagan Valley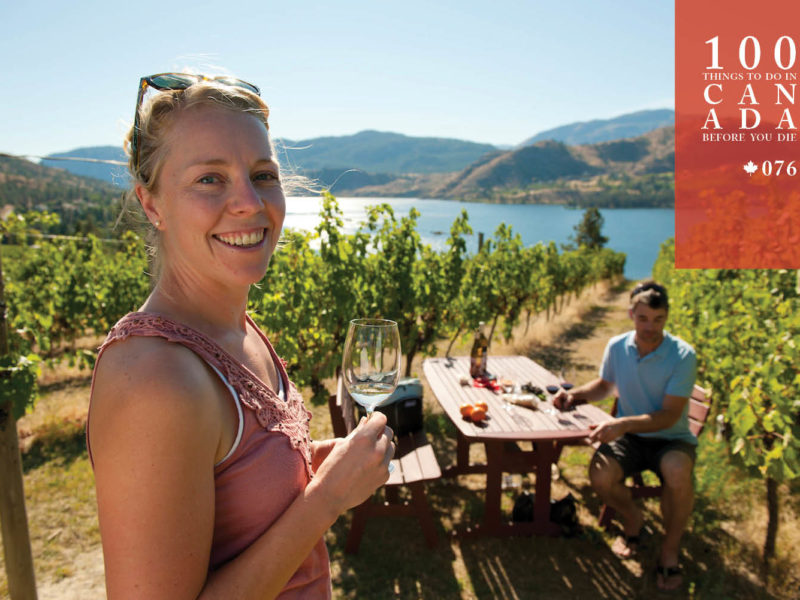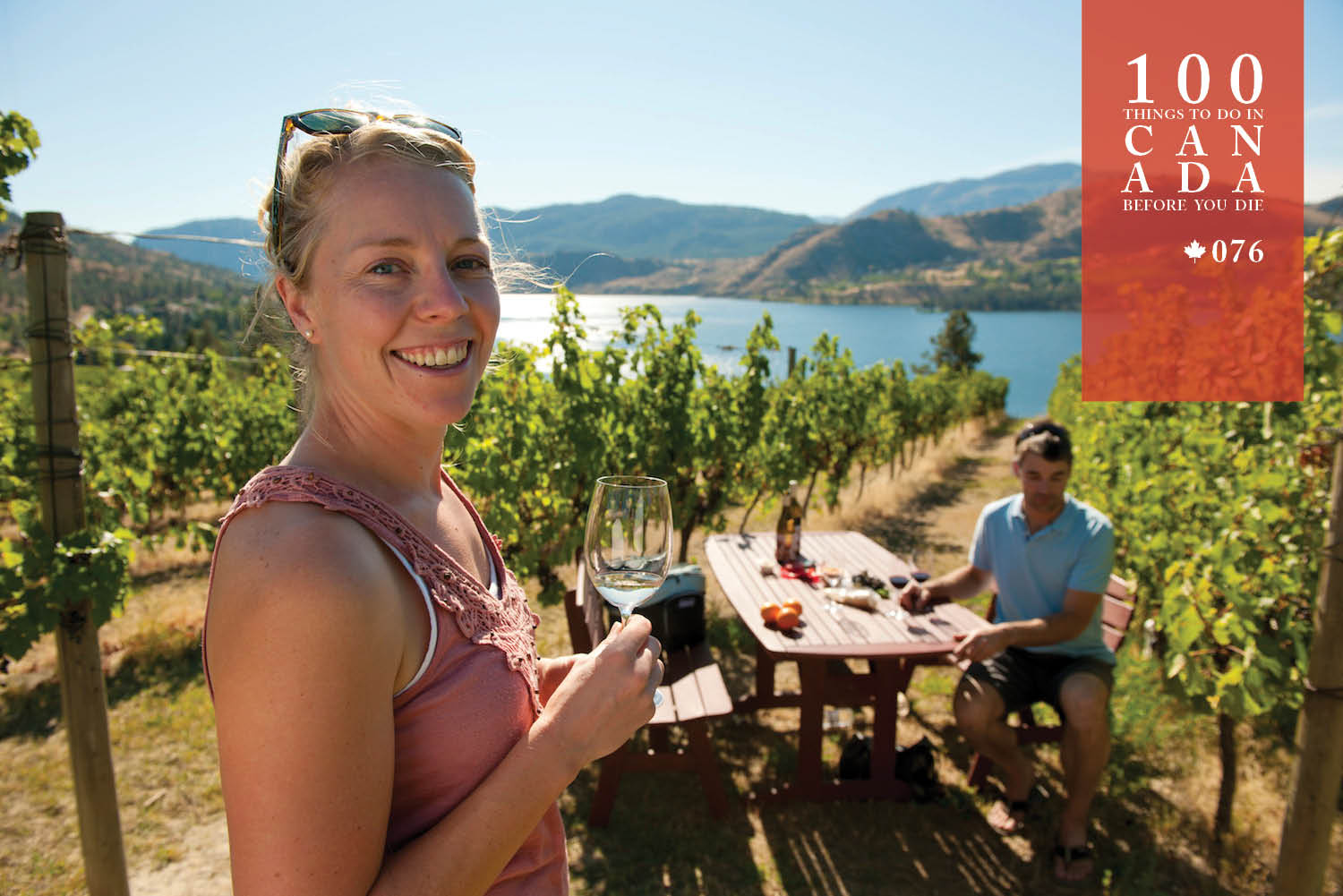 Enjoy and imbibe in the fertile and gorgeous Okanagan Valley.
Canadians have a tremendous amount to be thankful for in the gorgeous Okanagan Valley.
The roughly 250 kilometre-region produces more than 80 per cent of British Columbia's wine, and features so many distinct soils and climate conditions that it has quickly become a paradise for visitors and vignerons alike.
Time-poor tourists tend to use the main city of Kelowna as their stepping-off point for exploration, but those in the know prefer to base themselves further south in the geographical heart of the region at pretty Penticton.
Either way, you'll find more than 130 outstanding wineries within striking distance, so you'll have ample time to be blown away by marquee names such as Mission Hill, Vibrant Vine, Calona Vineyards (the oldest continuously running winery in BC) and so, so many more.
While internationally renowned for its merlot, pinot gris, pinot noir and chardonnay, you can also indulge in another of Canada's delicious secrets here: ice wine – a twist on sweet dessert wine that's made from grapes that have snap-frozen on the vine.
Do not leave the Valley without trying at least a drop (or three).
GET GOING:
The Okanagan Valley wine region (winebc.com) is busiest right before harvest in July to August, with crowds thinning between March and September. For more details, try here.
LOCATION:
A six-hour drive north-east of Vancouver, the region is roughly bound by Kelowna in the north, then dips south through Naramata, Penticton and Okanagan Falls, before reaching the town of Osoyoos near the Canada-US border.
LEAVE YOUR COMMENT