Make sure you mountain bike Alberta's best tracks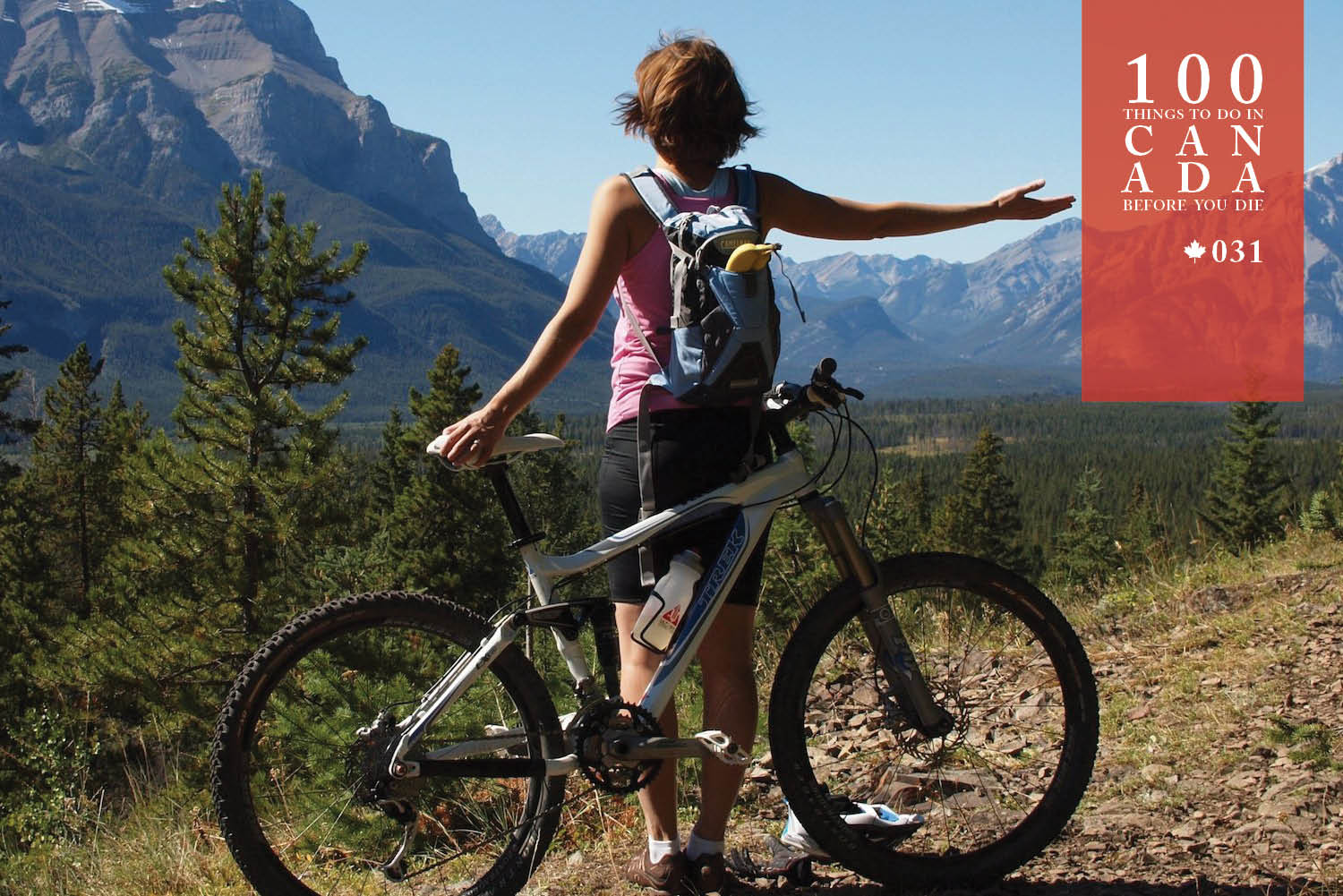 Leave behind only tracks on Alberta's incredible mountain bike trails.
For mountain bike terrain, it's incredibly hard to beat Canmore and Kananaskis Country, colloquially known as "Alberta's mountain playground".
Located on the fringe of the Canadian Rockies, and bordering Banff National Park, the area incorporates an ecological reserve, five provincial parks and four wildland provincial parks.
That means whatever type of mountain biking terrain you prefer, there's a good chance Canmore and Kananaskis can accommodate you.
Within 4000 square kilometres you'll find hundreds of high-quality trails to choose from – many running into deep valleys, along exposed ridges and with epic downhill sections – so make sure you plan well ahead so you don't miss out on the perfect trail for your tastes.
And one more word to the wise: much of the region has been designated a wildlife corridor, allowing local bears, elk and cougars to cross between habitats. So if it doesn't have two wheels and a sturdy bike helmet, give it a wide berth: you're biking in THEIR neck of the woods now.
GET GOING:
Mountain bikes can be rented in Calgary and Kananaskis and most trails are open from mid-spring to late summer (April to August). Find out more at kananaskis.com.
LOCATION:
Kananaskis Country and the town of Canmore lie directly west of Calgary, and from the city it takes roughly an hour to reach by car.
"A great place to hop in the saddle – and touch base with some of Canada's friendliest fellow bike nuts." – John Lee
LEAVE YOUR COMMENT